STEEM.AMAL OFFICIAL REPORT: Another Emergency Respond Just Knocking the Door
Only a week after the fire response in Delima, Pidie, today the fire incident occurred again and knocked on the emergency response door of steem.amal to respond to the fire that burns out two houses this afternoon in Ujong Blang, Lhokseumawe.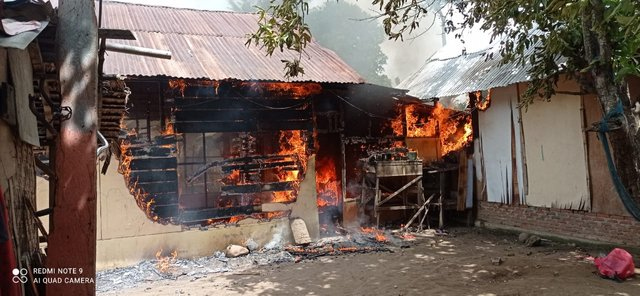 Image property of @curiesea
This fire was initially known from the news sent by @miftahuddin into steem.amal WA group, then followed by verification carried out by @curiesea through a network of local village government officials. As of the time I am posting this article, the data from the temporary assessment results that we have obtained are as follows:
The first family:
Name: Siti Hawa Manyak Age: 56 Years Old Address: Sanggamara sub village, Ujong Blang Village Occupation: Jobless/daily labor Status: Widow Dependents: 2 adolescence
The second family:
Name: Juliar Age: 35 Years Old Address: Sanggamara sub village, Ujong Blang Village Occupation: Jobless/daily labor Status: Widow Dependents: 3 underage children
The online news about the burned house is on the link below:
https://anteroaceh.com/news/rumah-warga-miskin-di-ujong-blang-terbakar-ti-hawa-neutulong-long/index.html

Steem.amal Lhokseumawe team has been informed and they are ready to conduct a full survey this morning base on the preliminary assessment that has been conducted since the first information received.
The response is expected to be carried out this afternoon and will be led by @radjasalman as the steem.amal Lhokseumawe Field Coordinator. Steem.amal has provided an emergency budget as it was agreed which is IDR 3,000,000 for each of the family.
The recent budget available for the emergency response is as you can see in the table below: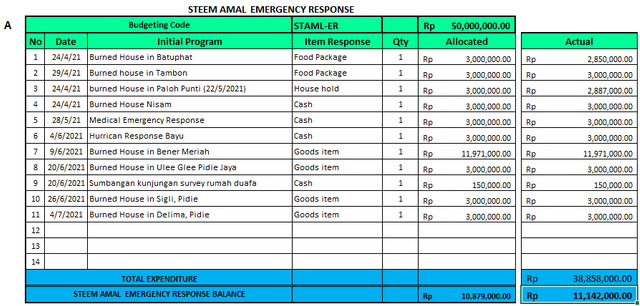 Total available budget for Emergency Response is IDR 11,142,000
The item that will be provided will be decided base on the identification survey and input from the victim and village authorities. Initially steem.amal will cover the basic need such as food supplies, clothes, sanitation kid, kitchen set, and also sleeping set for both Tihawa and Juliar.
The recent condition base on the documentation sent by the village authorities this evening into steem.amal WhatsApp group: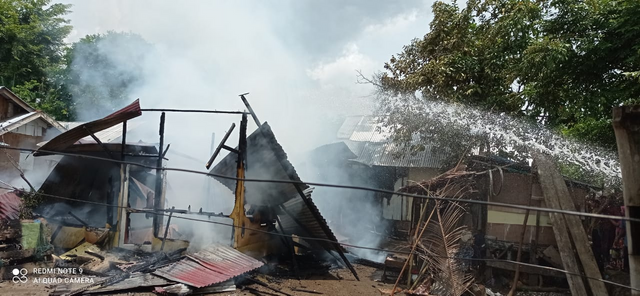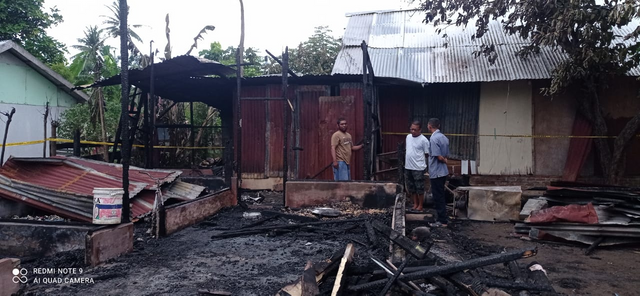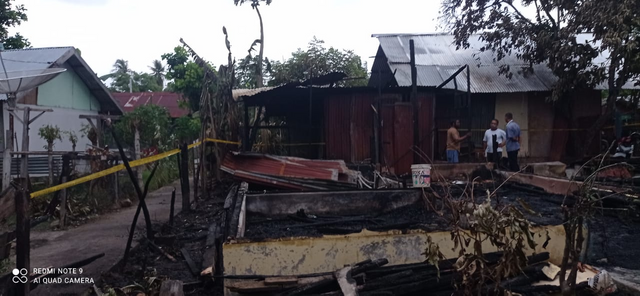 Thank you for your endless support to the steem.amal activities and your help have brought the steem.amal to this recent stage of capacity. We hope that the steem.amal response will be able to help ease the burden on those who are being hit by this fire incident.
CC:
@steemcurator01 @anroja @radjasalman @heriadi @nazarul @curiesea @ayijufridar @fajarperangin
Thank you
My best regards
El-nailul
STEEM FOR BETTER LIFE PROGRAM MANAGER
This post is #steemexclusive as the official #report for public audit purpose