The Diary Game- 04/03/2021| Better Life- My Activities This Weekend
Hello everyone! Here is my diary for yesterday...
We planned to wake up again early because we enjoyed cycling last Friday. However, compared to the day before yesterday, rising up soon was harder to do. What forced me to jump out in bed is the thought that I have promised my brother to return his bicycle right away. So, I took advantage of the opportunity while it was still here.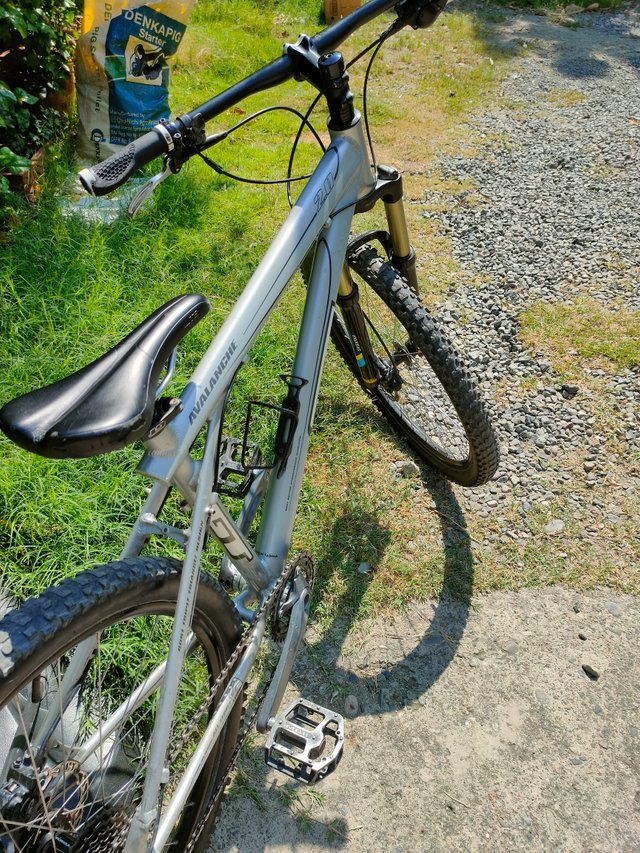 My muscles are a bit strained from the last ride. It's hard to pedal so we just went to the boulevard nearby my which is about 2 kilometers. I got tired so easily so we went back right after one lap. We left the bicycle then we decided to walked instead. Good thing the boulevard is within walking distance. After one complete turn, we went home.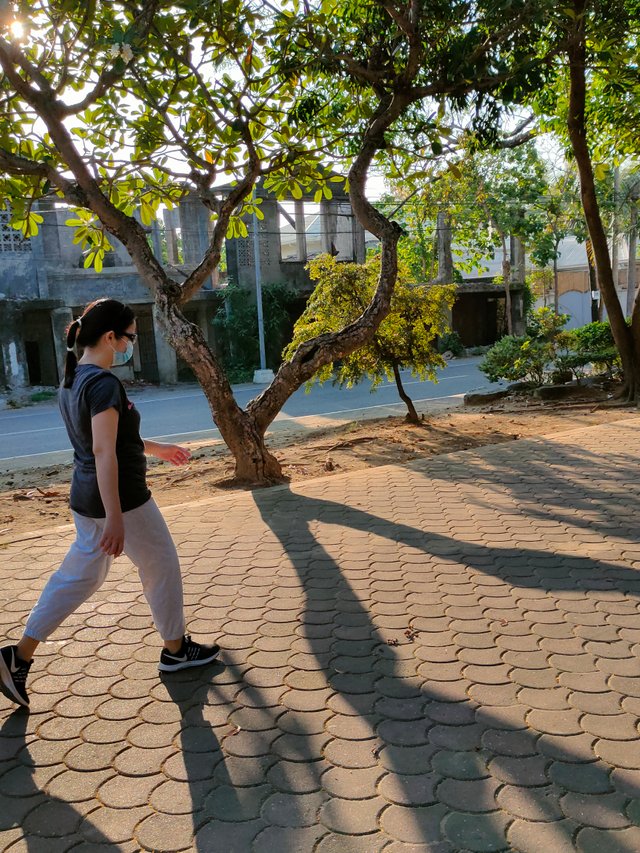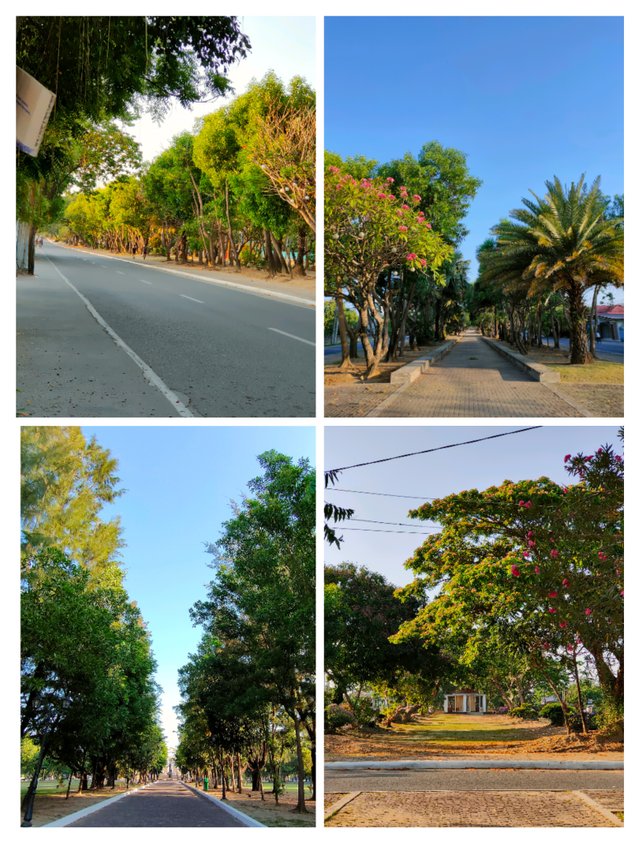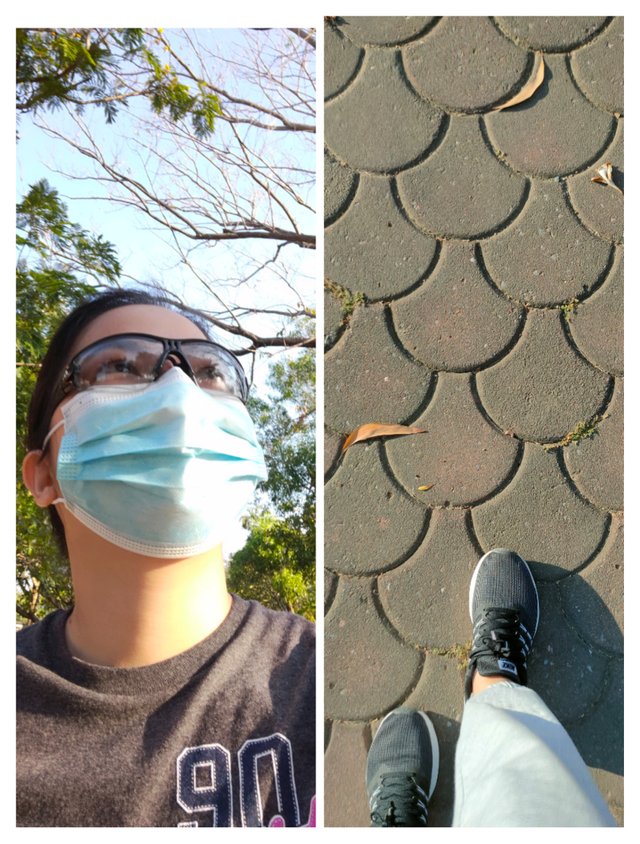 Even though only few people were walking here, we didn't take off our face mask. We don't want to let our guard down even just for a second.
When we got back, a delicious champorado and dried fish were table served on the table prepared by my sister-in-law. I did the dishes after enjoying the first meal.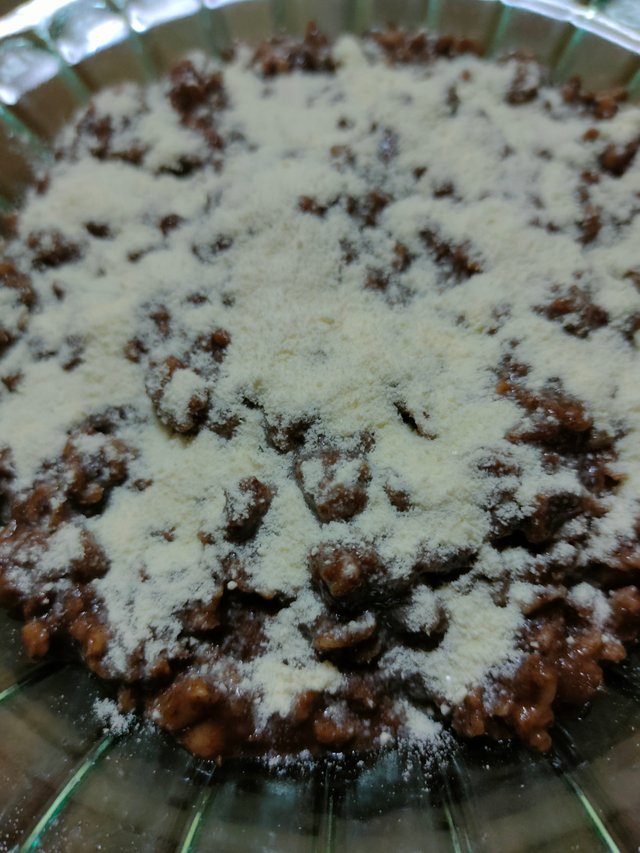 I was partially idle from around 9 AM to 11:30 AM. I'm just sitting but still productive because I was doing my online stuff. Then, I decided to cook for lunch because @lyann went to town.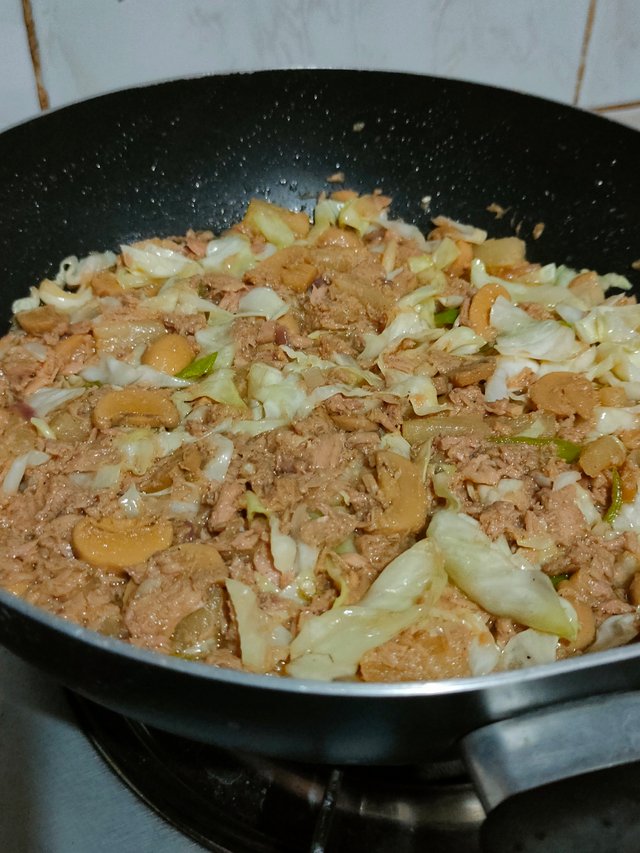 We had our lunch at my brother-in-law's house which is just within the compound. For dessert, they made "Halo-halo". It's so refreshing especially this summer.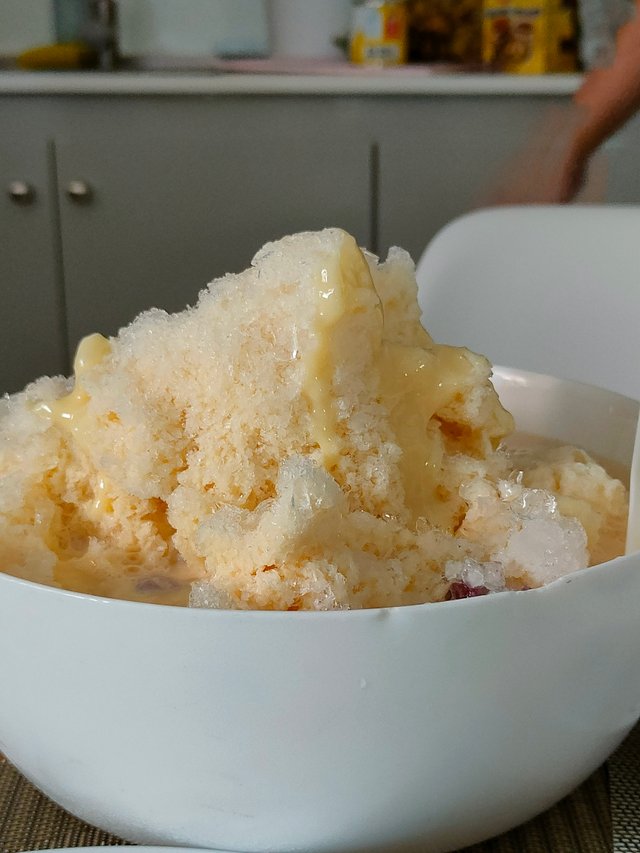 I took a nap as usual but it was a short one because a good friend came. She brought her baby with her. She went to the grocery store nearby so I became a babysitter for a while. Afterward, I helped my husband with the laundry.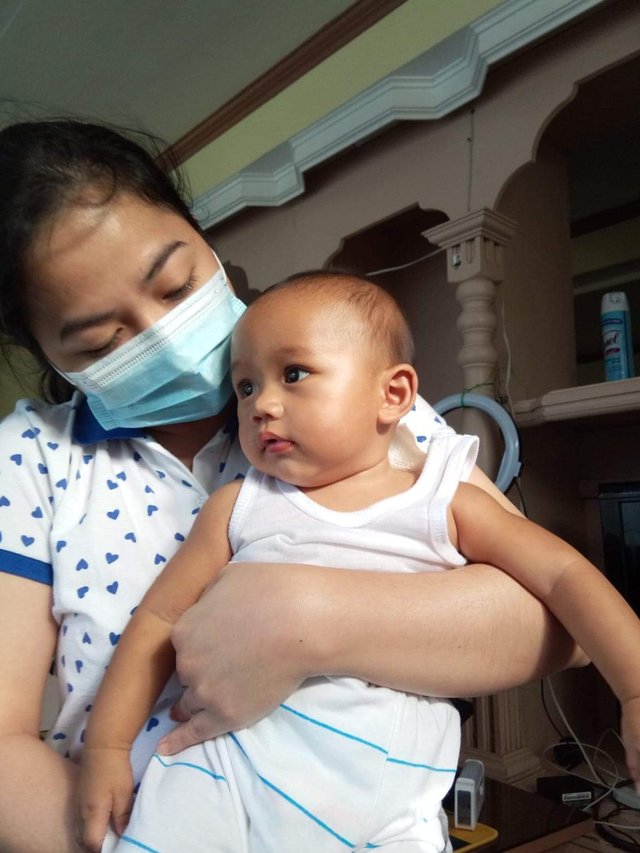 In the evening, they invited us again for dinner in the garden. We ate "pancit" and "halo- halo" again.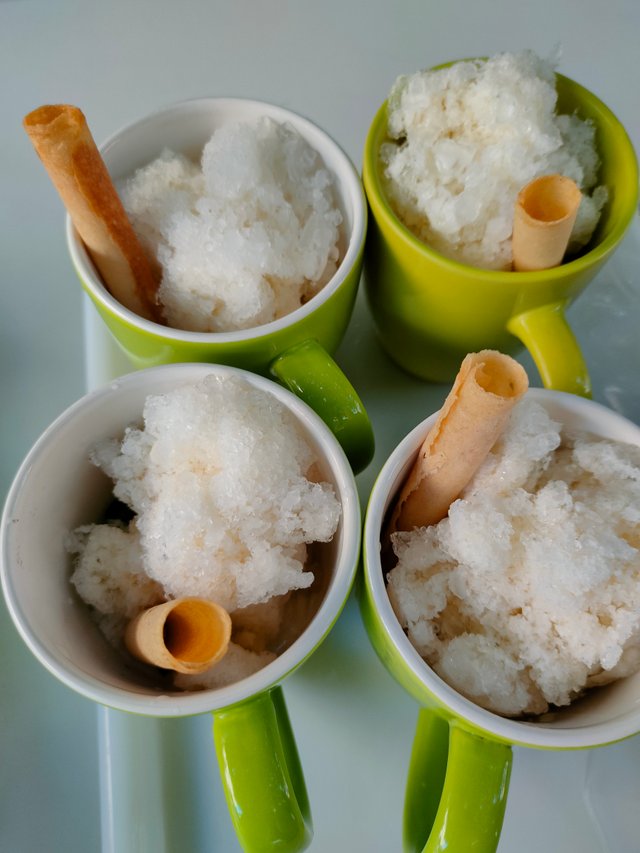 Thank you for reading my diary dated 04/03/2021
All photos are mine