The Diary Game- 01 April 2021| My Introduction Post To Steem S.E.A
It's the first day of the new month, perfect timing to start anew. I couldn't hide my excitement since this morning when I read in the notifications that I'm labeled as a member of Steem S.E.A. community. I want to thank @anroja for welcoming me here. This community is amazing.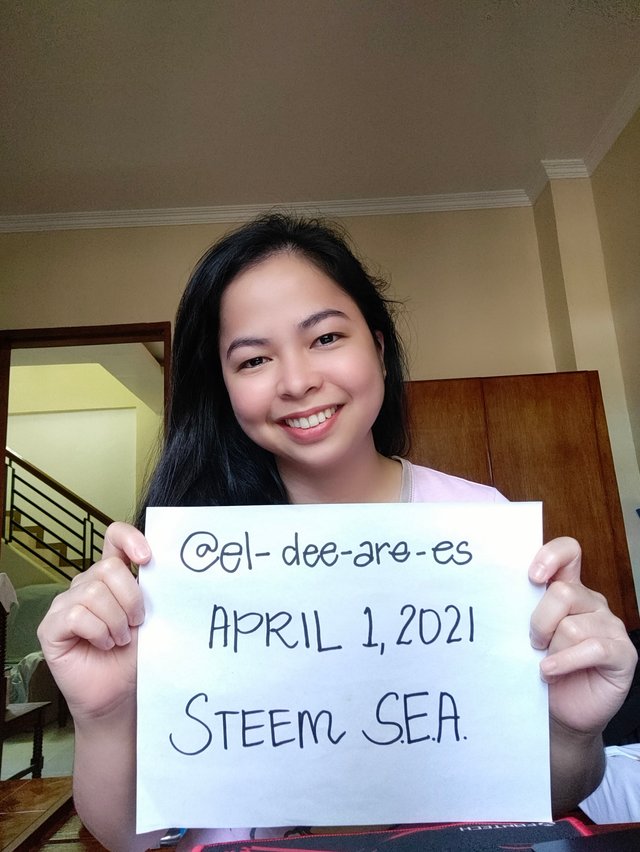 Before I proceed with my diary, allow me to introduce myself briefly. I'm el-dee-are-es, that's my username here. My real name is Ellen and I'm from Philippines. I'm a Registered Nurse here but not practicing my profession anymore. I'm a housewife and do a lot of housework. Certainly, you'll know me better in my succeeding diaries. This is great because I'll be able to process my feelings more, memories will be kept, and it will surely strengthen my writing skill.
---
It's the start of the long holiday. I love holidays because that means my husband doesn't have to go to work. Therefore, we have quality time together. No need to get up and rush. We were at our family house during the day. This is for breakfast.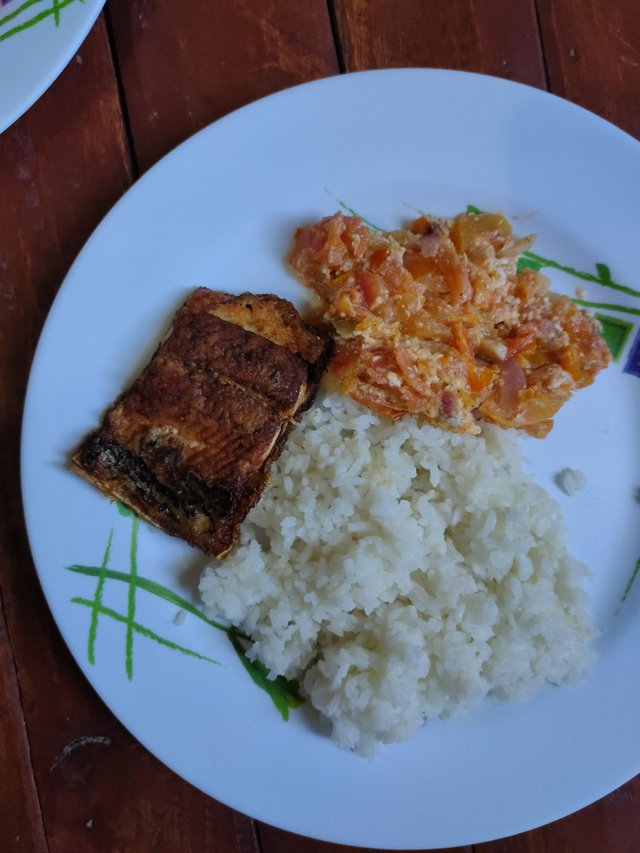 Tomatoes and Egg Scrambled + Fried Milkfish
After breaking the fast, I grabbed my laundry basket and made it empty.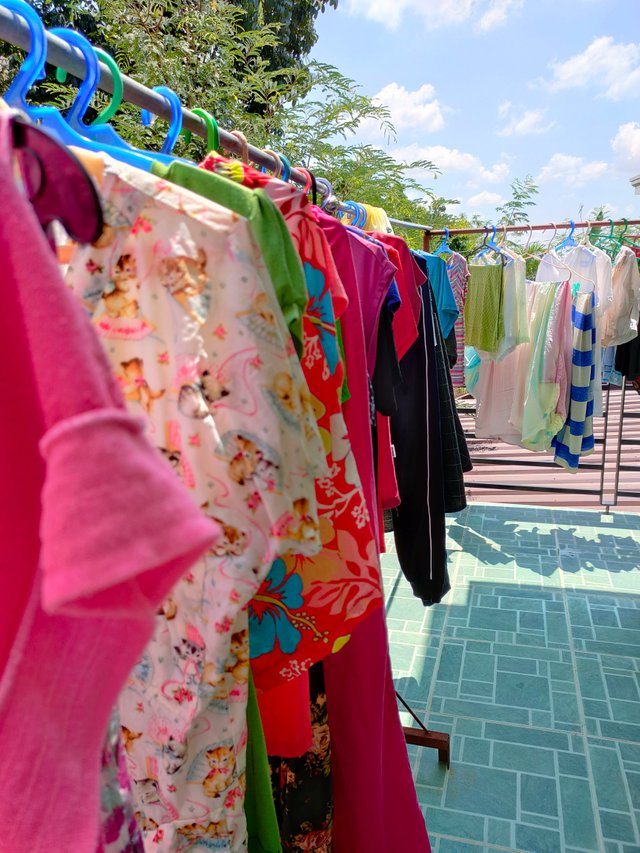 Drying my clothes at the balcony. I'm sure it'll dry fast because the sun is shining so bright.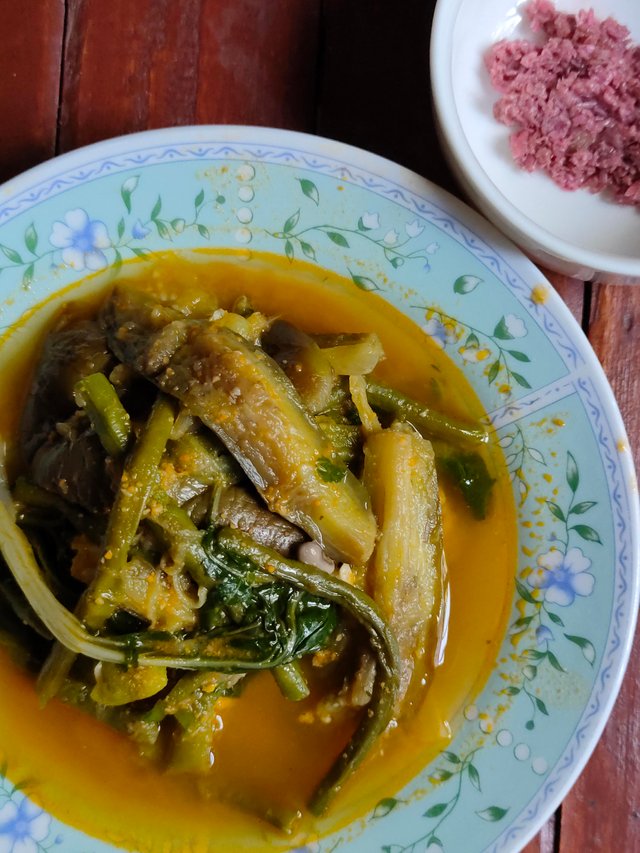 Before I knew it, time to eat again. This is for lunch— Vegetable Kare-Kare. We enjoyed eating this very much as evidenced by my weight. I took it and I'm not happy that I gained 1 kilogram.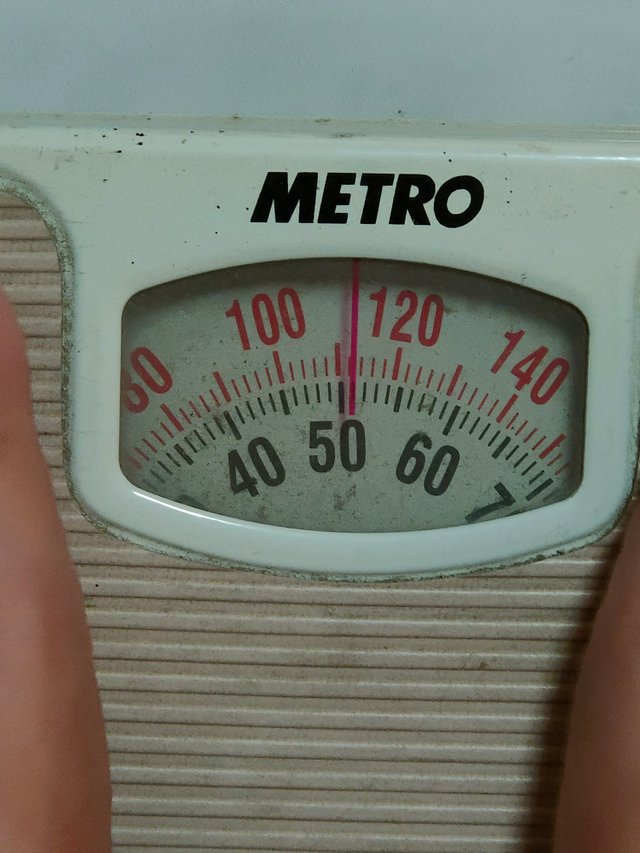 Afternoon is a good time to read and do online stuffs. However, it's also when post-meal sleepiness occur. So, I slumbered in the tropical heat after my husband went back to their place.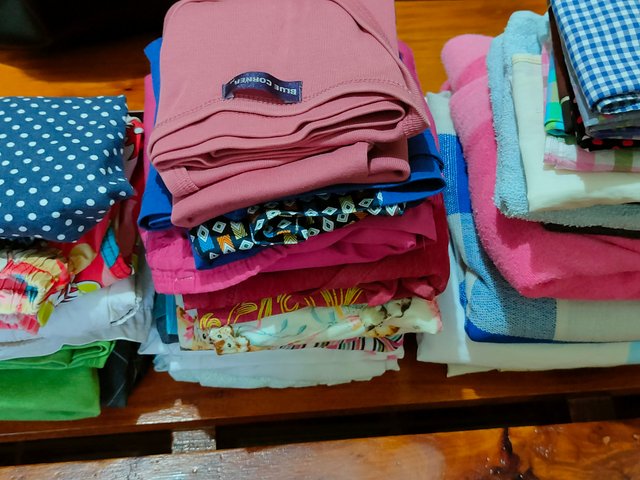 I woke up late this afternoon. Why? Because I went to my husband's place. But before leaving the house, I was hurrying up to collect and fold my clothes that were washed this morning. I also packed some. I have no idea if the curfew in our town is adjusted because the case of Covid-19 here is continuously increasing.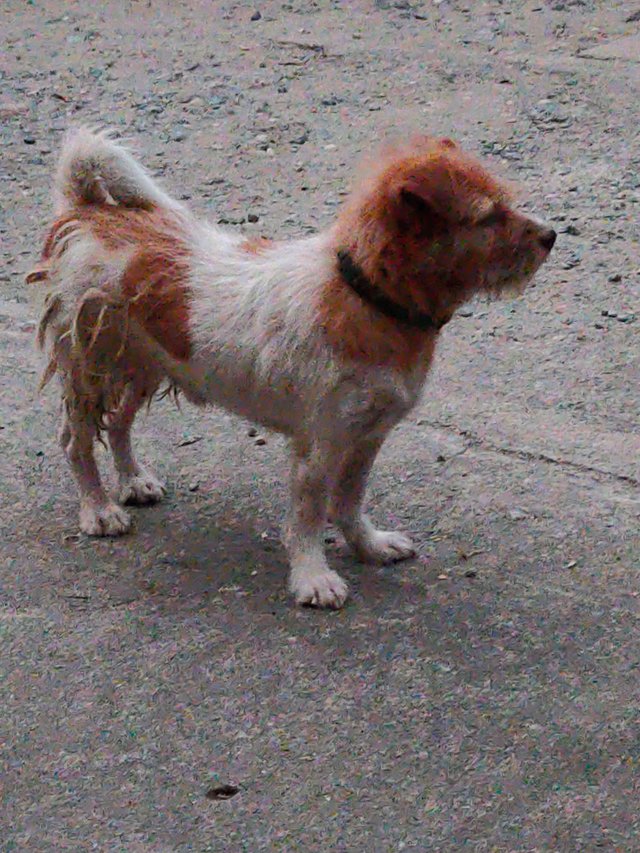 I arrived here at 6:20 PM. Their dog has been out of the cage for couple of days. His name is Max and he's playful. But I have Cynophobia. Don't get met wrong. I don't hate dogs. In fact, I do believe that dog is man's bestfriend. I just don't like it when they come near me. And whenever I hear them barking, my heart is racing and it chills me down to my spine. But today I'm happy that I was able to ignore and conquer my fear. It all started to develop when I was attacked by a dog in my childhood days. Even more when I learned about Rabies.
My sister-in-law is already done cooking for supper. Now we're eating.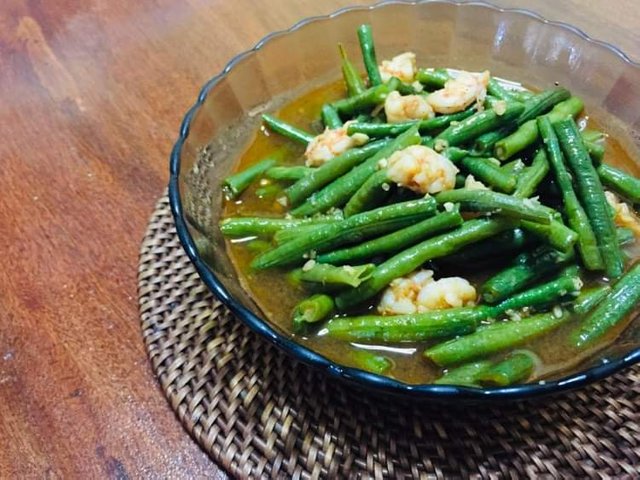 That's all for today. Thank you for reading my diary. I hope you all have a wonderful day too.
---