📷#TheDiaryGame 20210221 #BeautifulSunday To Shuanglin Monastery for annual prayers | 去双林寺祈福补运😎(by @ace108)
Woke up early Sunday morning and went to Shuanglin Monastery for annual Chinese New Year prayers. I parked outside further from the place as I was afraid I could not get parking there. As I walked closer, I found someone was still not awake.
星期天大早醒来去了双林寺为了新春祈祷补运。我把车停在外面较远一点因为我怕那里不让停车。当我走近时,发现。。。还没睡醒哦。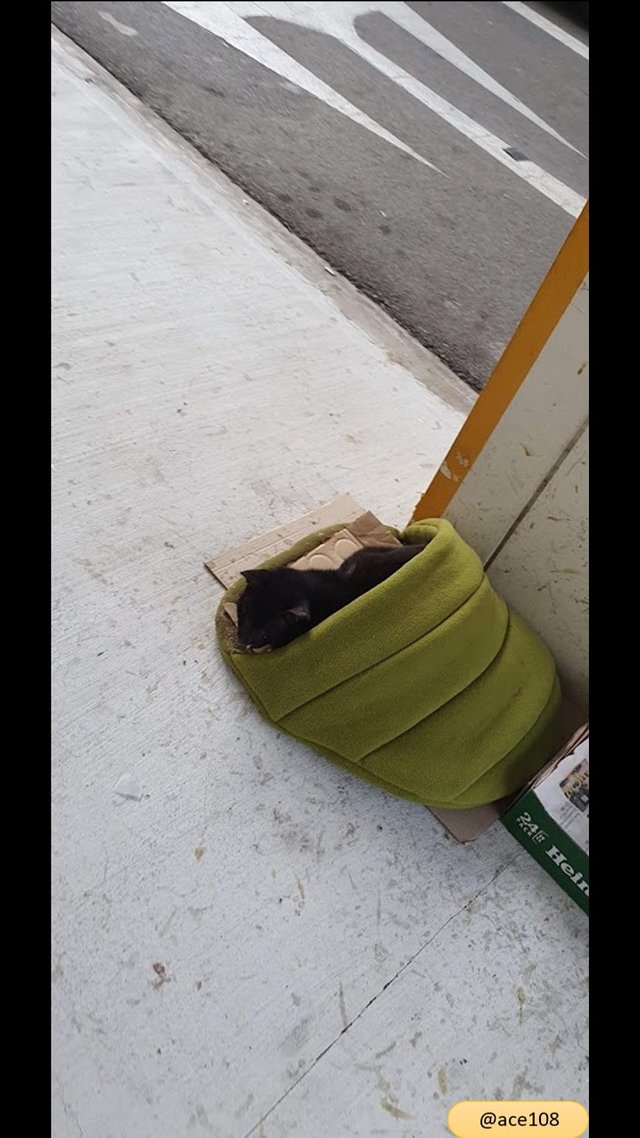 ---
🎶Meanwhile, some music for you to enjoy as you read. This piece is part of Vivaldi's The Four Seasons, particular the first of the 4 violin concertos, called Spring.

🎶让大家继续读的时候,欣赏一点音乐。这件作品是维瓦尔第的"四季"的一部分 - 4小提琴协奏曲中的第一首,名为"春天"。

Source | 来源: https://musopen.org/

https://soundcloud.com/alan-chang-563971986/four-concerti-grossi-4-vivaldi-op8-i-la-primavera-allegro-largo-allegro
Source | 来源:
https://musopen.org/music/2213/antonio-vivaldi/the-four-seasons/

---
OMG, look at the queue to get in. I was expecting some form of controlled access but this long queue of people is not what I expected. The sign tells it all.
我的天,看看排队进去的人。我预料会多人但没想到一大早会排长长长龙。
As I queue, I saw another feline friend looking up the tree.
正在排队时,我看到了另一只猫。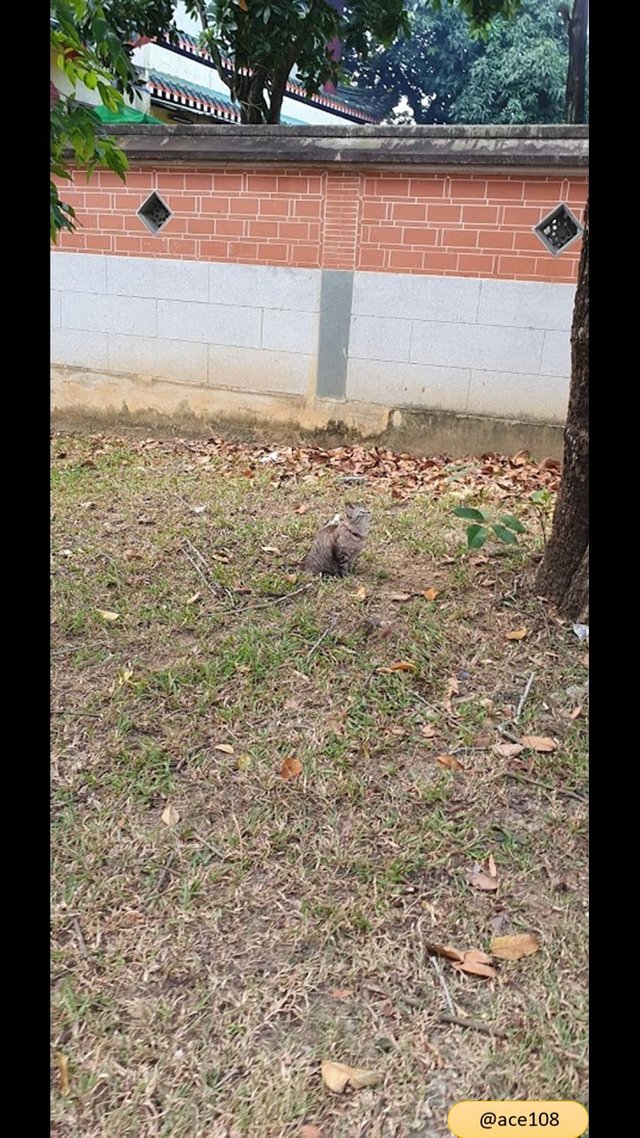 After I moved a few places, it was still staring up the tree. What's up?
过几步之后,它仍然盯着这棵树上。看啥?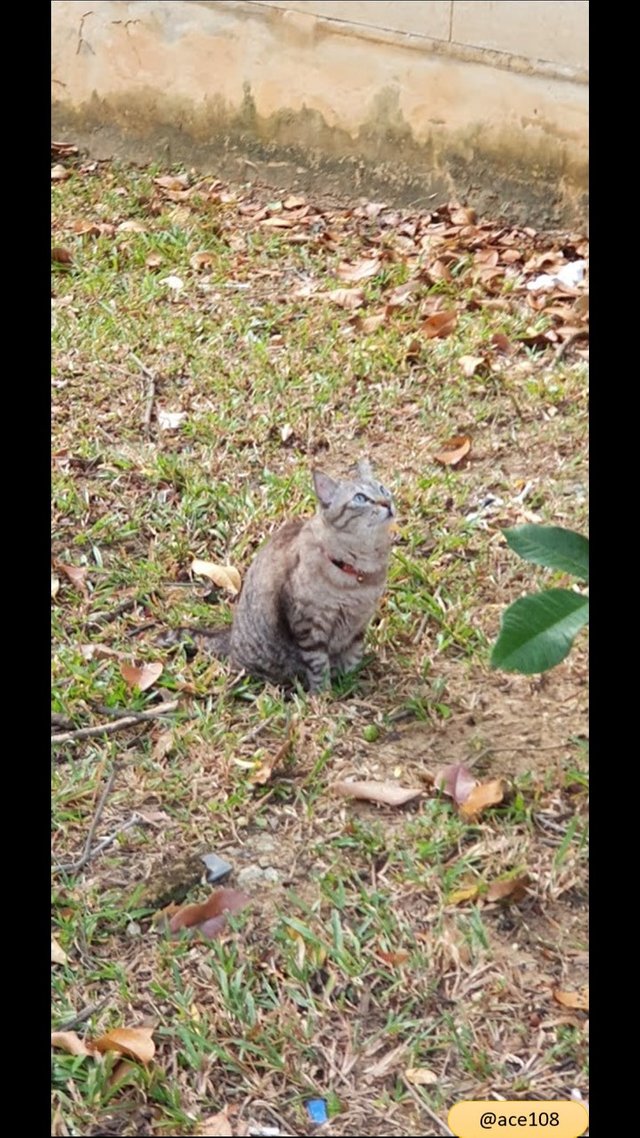 Over the concret fence, the sign of the monastery stands out.
在围墙后,寺院的标志脱颖而出。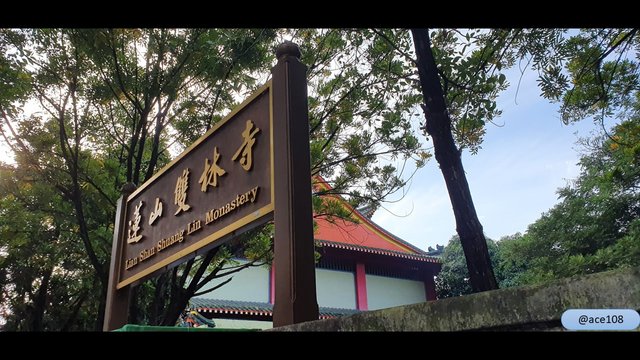 The sun was going higher but luckily still wasn't very hot.
太阳升起了更高了,但幸运的是,仍然不是很热。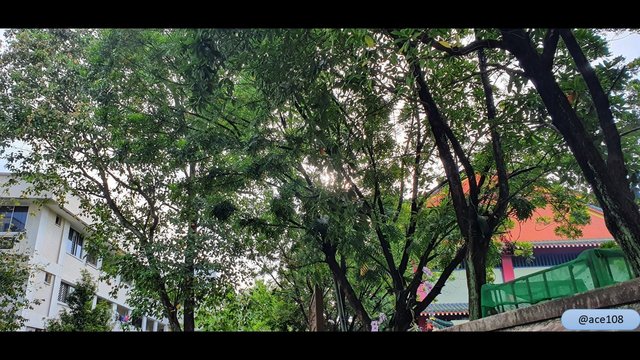 Around different part of the concret fence, they have these "openings".
在围墙上有这些"开口"。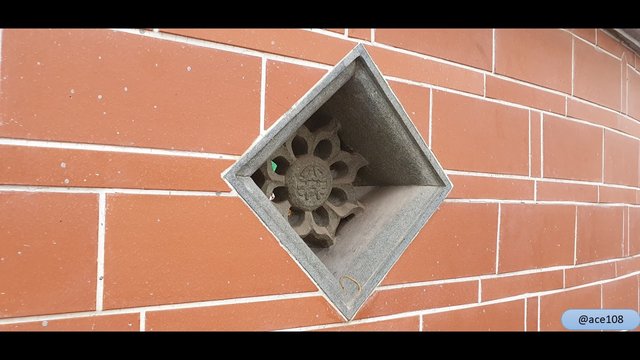 The Chinese characters in the middle is 双林.
在中间的字是双林。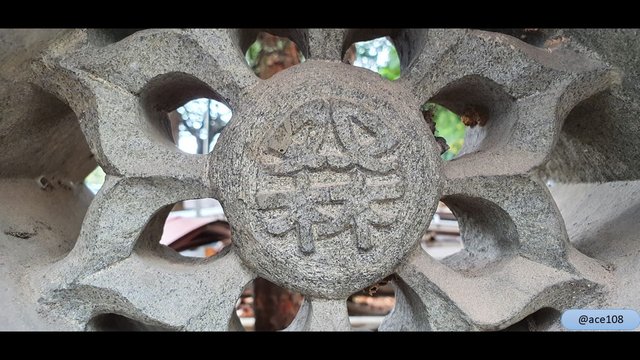 About ten people between me and the entrance and it was starting to get hotter.
剩下10个人就到我们了而开始跟炎热。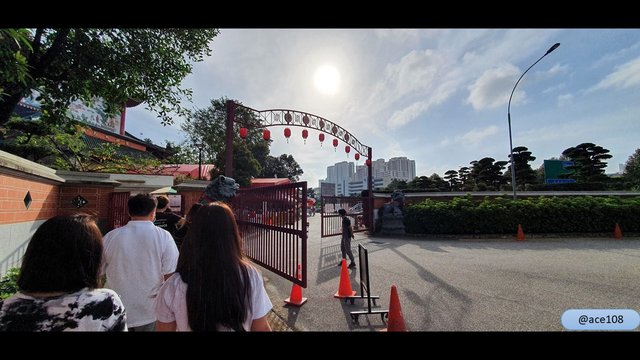 Only six people in front and they have to closed the gate on us.
只有六人面前,他们还再请我们吃闭门羹。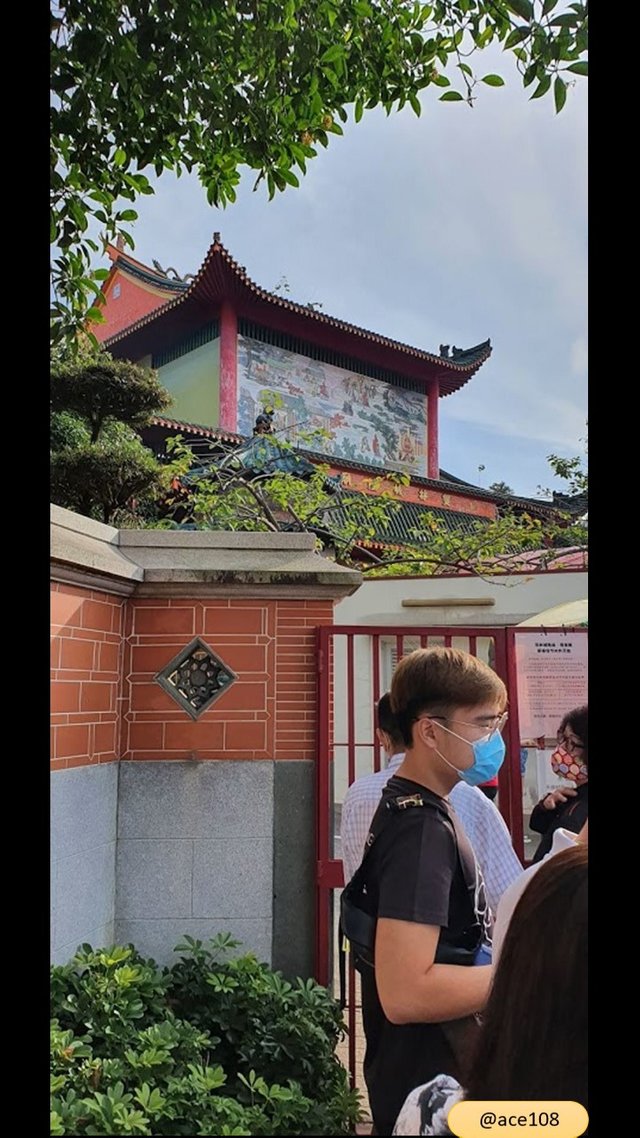 As they opened the gate for us, I quickly snapped this picture of the lion.
当他们打开闸门,我赶紧拍了狮子的这张图片。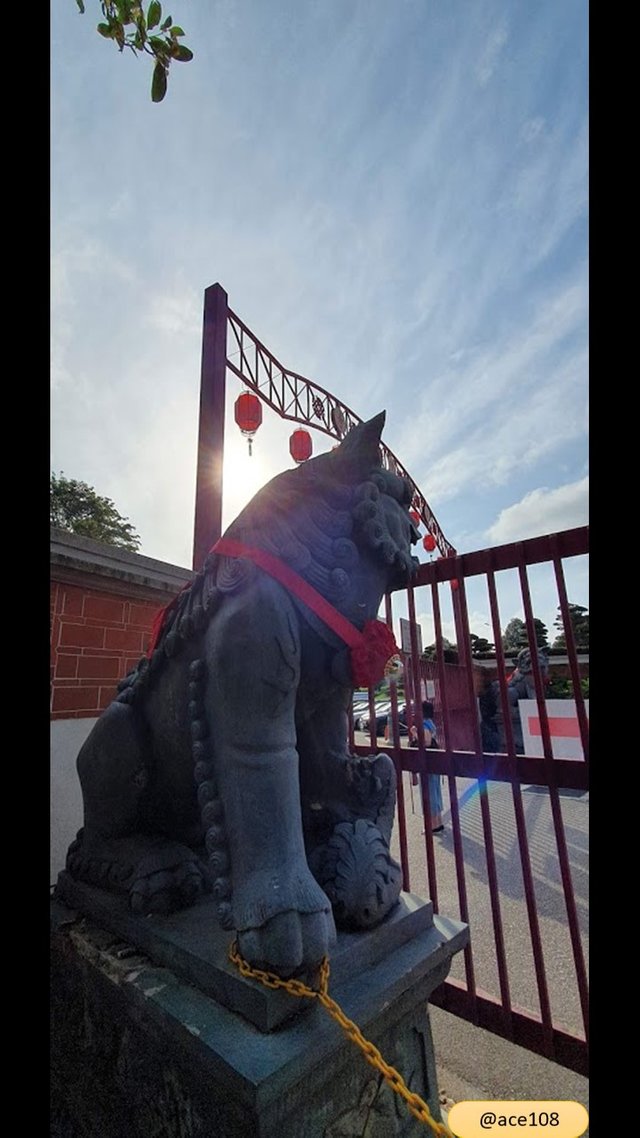 This year the prayers with the monk chanting for blessings had moved to the 3rd section. So, my wife and I walked in quickly.
今年的补运活动换到第三部分的观音殿。所以,我的太太快快向那处走。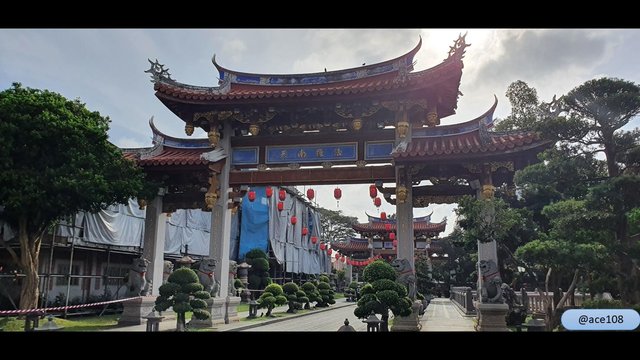 Passing the 2nd section.
经过第2部分。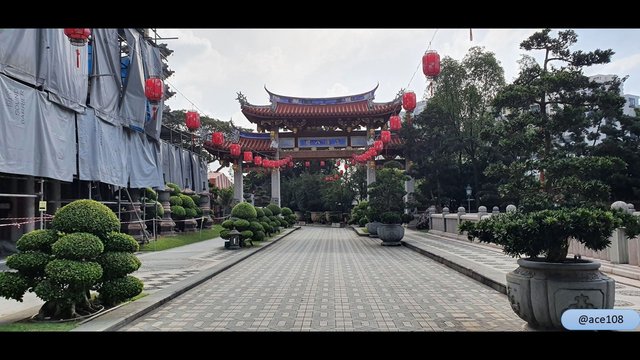 The pagoda outside the 3rd section.
观音殿外的宝塔。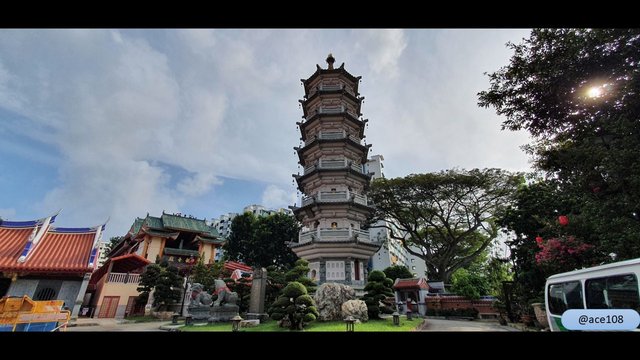 Then went up these stairs.
然后走到楼梯这些。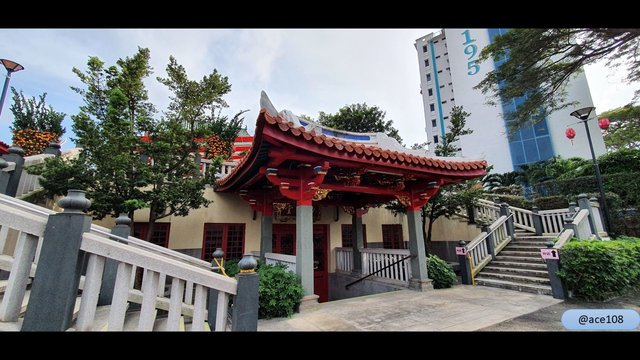 A nice pot of oranges at the edge.
一盆桔子在边缘。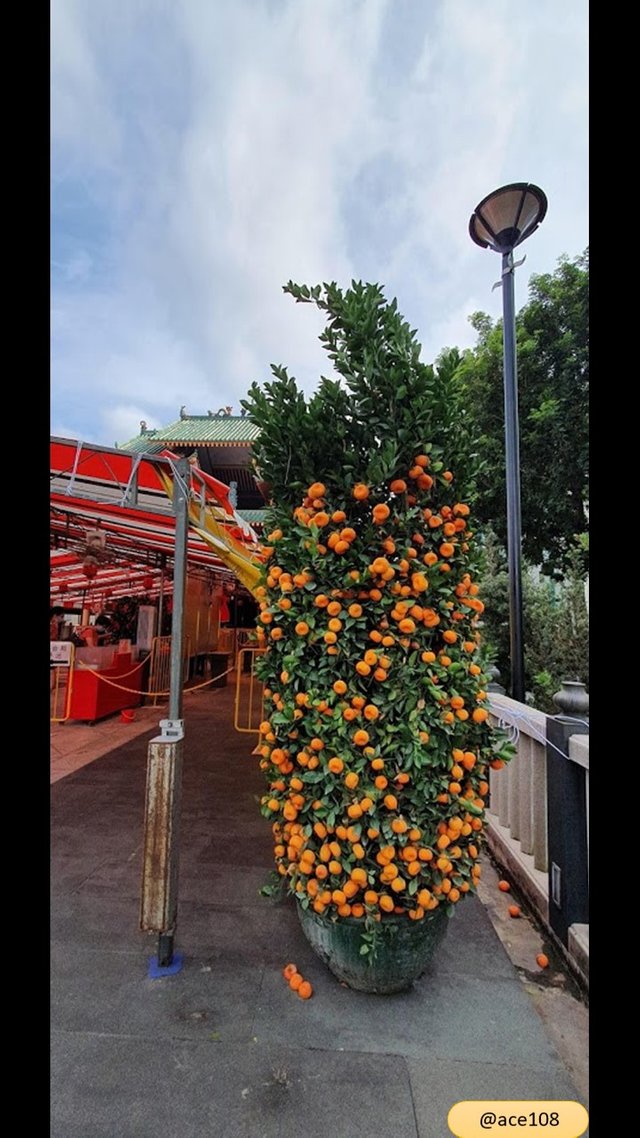 We finished the prayers rather quick this time as there were not mass gathering of people together and I went to the donation box and saw this before I decided to use PayNow to make a donation.
我们完成了补运和拜拜开始离开前去了添油箱。看见这,我决定用PayNow支付进行添油。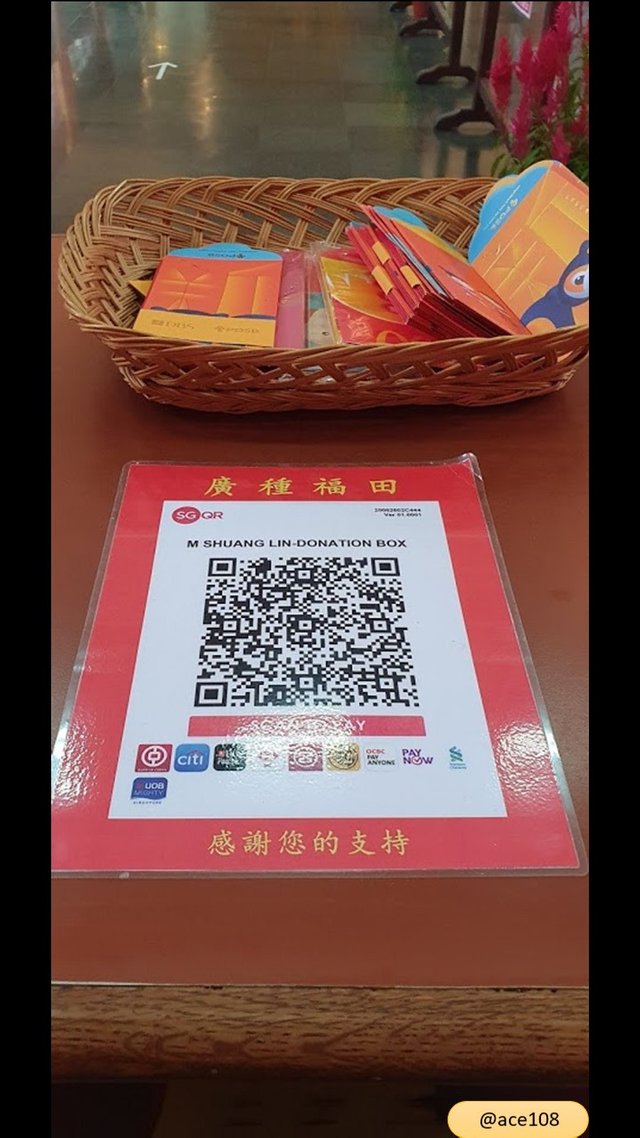 Then I went to the toilet which was after this bonsai plants.
然后我经过了这些盆栽上厕所。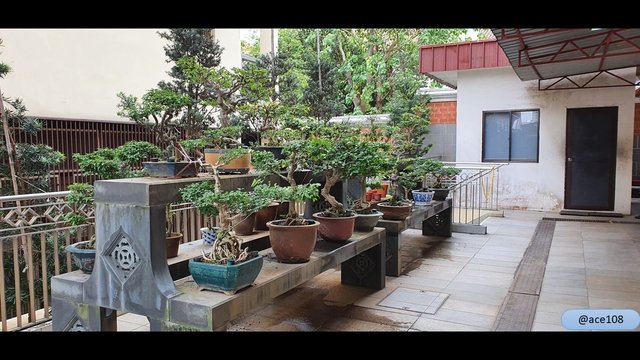 📷ICYMI, here is a video of the bonsai plants I shared in a previous post:
以免你错过,这里是拍那里的盆栽的视频 (之前的帖分享过):
[//]:# (!pinmapple 1.329983 lat 103.856473 long Shuang Lin Monastery d3scr)

Please see my other posts:
@ace108
请看我其他帖: @ace108
---