Half Orca Target Reached: I am 5X Dolphin Now !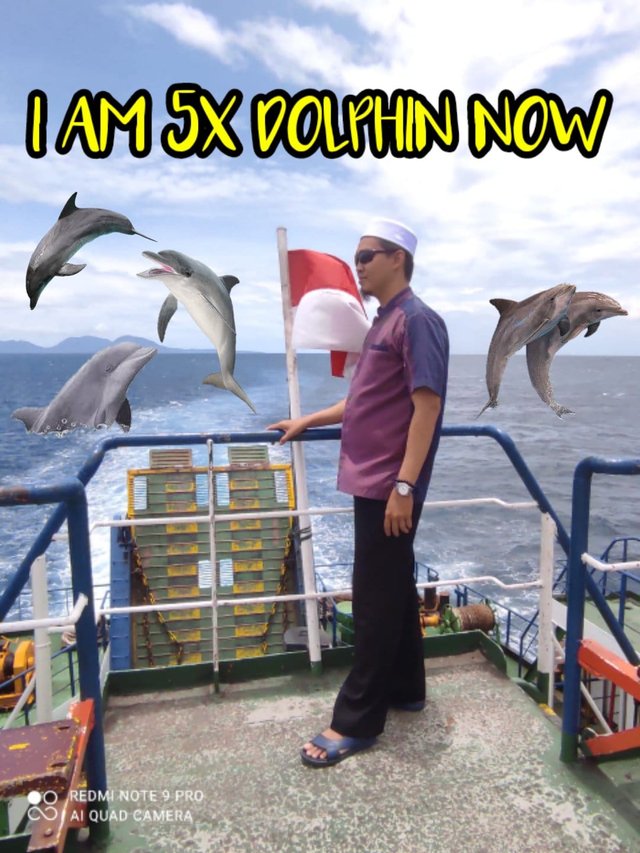 ---
Good afternoon....
Have a great weekend with your family, I'm very happy to be able to meet all my friends even in cyberspace through our proud social media Steemit which connects us from all over the world
This is a sincere prayer from me that we may all always be in good health, not lacking in anything and being successful in carrying out the various activities that we have planned, including achieving success on this Steemit platform
I'm sure those of us who are on the Steemit platform have big targets and dreams to reach the Dolphin level, because the bigger the SP we have, the more useful it will be both for ourselves and for helping other steemians friends
After last November 2022 I reached the 4X Dolphin level or had 20,000 steem power, I immediately had a big dream and the target I had to achieve in early 2023 was to have 25,000 steam power or 5x dolphin
To reach the 5x Dolphin level is certainly not an easy job and requires struggle and hard work as well as high consistency and loyalty, and I have done all of that to achieve my big dream of reaching 4x Dolphin at the end of 2022.
Some of the efforts to realize this big dream include me consistently writing and trying to improve the quality of my writing on our proud platform, besides that I try to take part in all the contests and challenges organized by the steemit team, and thank God I am grateful for significant support while participating in Steemit The engagement challenge is now entering its seventh session
Besides that, I have also been at #club100 since the beginning of the #club100 campaign launched by the Steemit team, meaning that I have never cashed out the rewards I got, our presence at #club100 is very important as a form of our support to try to increase the price of steem, because if we disburse the reward we get, the amount of steem circulating in the market will be even greater which will ultimately lower the price of steem.
Even though Steem's price is currently moving up, I still consistently power up every reward I get. Even in the last 6 months I always set every post I make 100% of the reward to be steem power, meaning I don't need to do anything anymore. power up because automatically all the rewards I get become steem power.
Today, 18 February 2023 is a special and happy day in my journey on the Steemit platform. Today I reached the level of 5 times Dolphin or half ORCA or have 25,000 steem power, to be exact, my SP amount is 25,029 SP, a great achievement that I should be grateful for a junior steemian like me.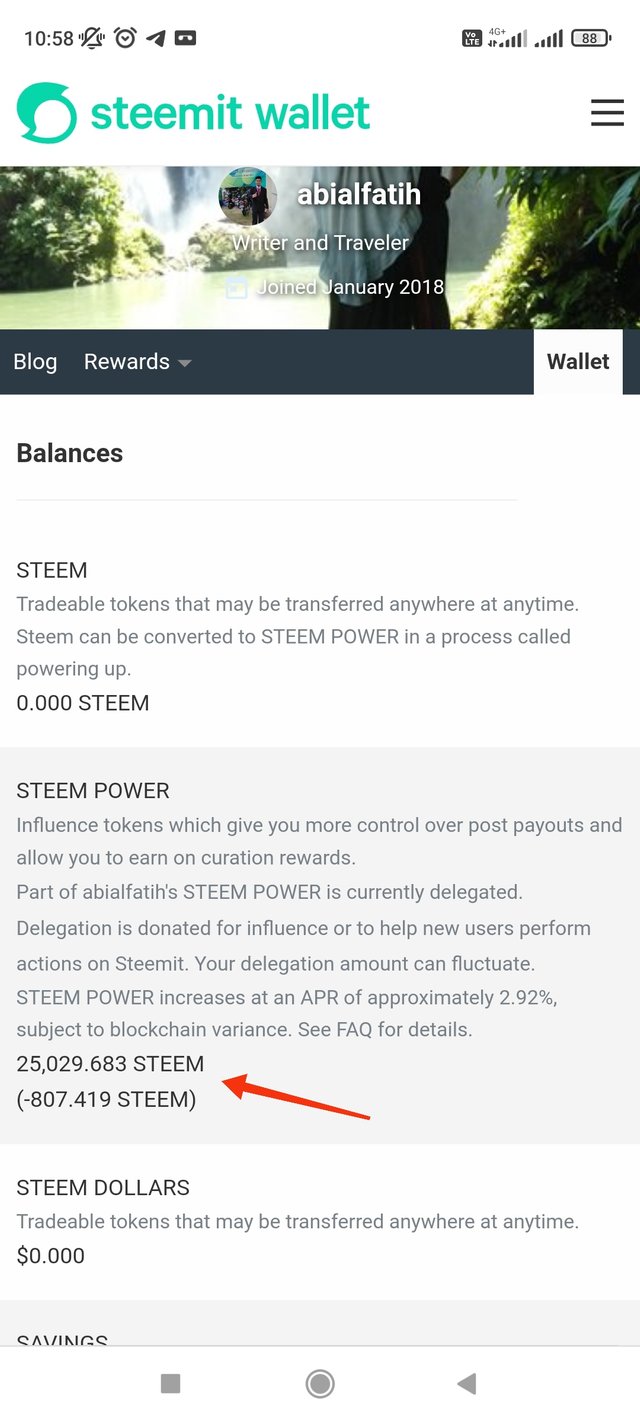 My Steem Power Today
To reach the 5x Dolphin level or have 25,000 Steem power I need more than 3 months Since I reached the 4x Dolphin level or 20,000 Steem power in early November 2022 ago
Having 25,000 SP will certainly help me contribute to this steemit platform that we love by curating more friends' posts from various communities around the world
After achieving this big momentum, namely reaching the 5x Dolphin level or half ORCA, of course my next target is to reach the 6x dolphin level and my big target at the end of 2023 is to have 50,000 SP or reach the ORCA level, of course a target that requires extra effort and consistency, I am very inspired by the success of my senior friend @anroja who has reached the ORCA level
On this occasion I would like to thank all those who have supported me to reach the 5x Dolphin level especially to the STEEMIT team, @steemcurator01 and @steemcurator02 and all other curators from SC03-SC08 who have supported me so far
My appreciation also goes to all my friends @radjasalman, @waterjoe, @irawandedy, @fantvwiki, @harferri and also other steemian colleagues who have supported me so far both in Indonesia and abroad @pennsif, @stephenkendal, @kouba01, @malikusman1, @msharif, @walictd, @fredquantum @shohana1, @steemdoctor1, @lavanyalakshman, @solaymann, @kiwiscanfly, @patjewell, @chant, @ridwant @f2i5, @nadiaturrina, @sailawana, @ikwal, @elrazi, @pelon53, @wilmer1988 , @inspiracion, @suboohi, @ashkhan and @liasteem
Actually there are still many friends and colleagues who have contributed to my achievements, but it is impossible for me to mention them one by one. To all my friends who have guided and supported me, I would like to express my appreciation and gratitude.
May we all be more successful on this Steemit platform
TOGETHER WE MAKE STEEM GREAT AGAIN

Best Regard,