100 DÍAS DE STEEM: Día 49 - El juego del diario The Diary Game Día 1
100 DÍAS DE STEEM: Día 49 - El juego del diario The Diary Game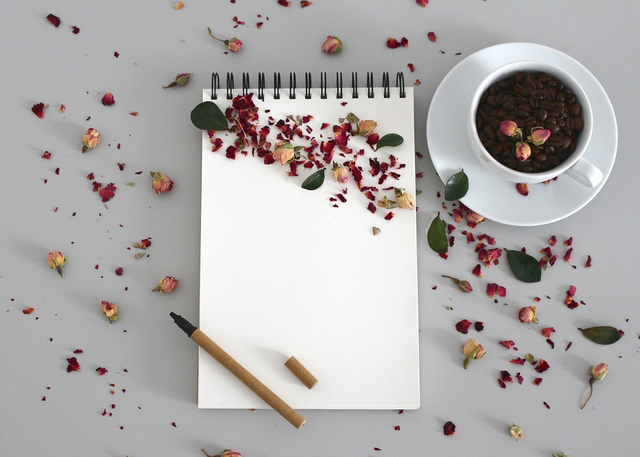 Fuente Pixabay
La propuesta que nos trae @steemitblog es que nos unamos al juego, todo lo que tenemos que hacer es escribir un diario en Steem.
Cuéntanos un poco de tu vida diaria.
Lo que hiciste en tu dia a dia; pudiste asistir al trabajo, te dedicaste a escribir, saliste a realizar compras, cocinaste, que observaste en esta cuarentena, viste las noticias.
Puedes publicar tu diario todos los días, o solo una vez a la semana.
The proposal that @steemitblog brings us is that we join the game, all we have to do is write a diary in Steem.
Tell us a little about your daily life.
What you did in your day to day; You were able to go to work, you wrote, you went shopping, you cooked, what you saw in this quarantine, you saw the news.
You can publish your diary every day, or only once a week.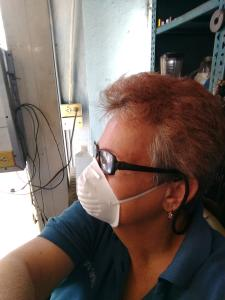 Si deseas participar y elaborar tu diario te comparto el enlace.
If you want to participate and prepare your diary I share the enlace.
Con cada fotografía tomada al salir a la calle a realizar compras de comida me queda un registro de fotos, del aumento de los precios durante estos casi 70 días que estamos en cuarentena en Venezuela.
With each photograph taken when going out to shop for food, I have a record of photos of the increase in prices during these almost 70 days that we are in quarantine in Venezuela.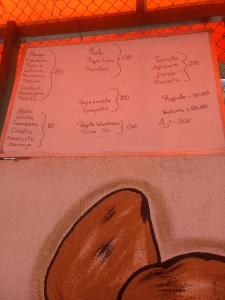 Desde que comenzó la cuarentena mi familia me pidió no ir a trabajar, por ser mayorcita, como la empresa es de la familia, los miembros jóvenes son los que acuden, además las restricciones en la gasolina(no hay) hemos dejado dos de los tres vehículos parados.
Since the quarantine began, my family asked me not to go to work, because I am older, since the company belongs to the family, the young members are those who come, in addition to the restrictions on gasoline (there are none) we have left two of the three stopped vehicles.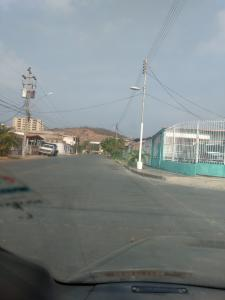 La calle con poco tránsito de vehículos, en mi urbanización, gente con tapa bocas y caminando. La verdad no he salido muy lejos de mi casa, así que no se el comportamiento en toda mi ciudad. Me mantengo en contacto con familiares a través de mensajes y del internet para saber que están bien. Las fallas del sistema tradicional Aba Cantv, nos hicieron contratar uno privado para poder comunicarnos.
The street with little vehicle traffic, in my urbanization, people with mouths covered and walking. The truth is that I have not left very far from my house, so I do not know the behavior in my whole city. I keep in touch with family members through messages and the internet to know that they are well. The failures of the traditional Aba Cantv system, made us hire a private one to be able to communicate.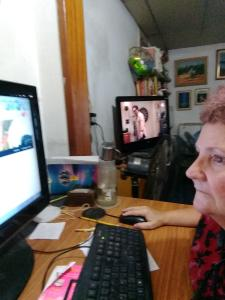 Desayuno por lo general arepa rellena y un rico café con leche. Y después de realizar algunas actividades en la casa, si hay agua, me siento a revisar el internet y las noticias.
Breakfast is usually filled arepa and a delicious café con leche. And after doing some activities around the house, if there is water, I sit down to check the internet and the news.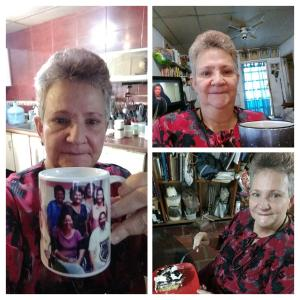 Me he dedicado a cuidar mis plantas y aunque el agua se pone escasa la guardo en envase para poder regarlas, mis flores están hermosas.
También he sacado la caja de colores de la época escolar de mis hijos y he retomado a colorear y pintar como una forma de catarsis y relax.
I have dedicated myself to take care of my plants and although the water becomes scarce I keep it in a container to be able to water them, my flowers are beautiful.
I have also taken out the color box from my children's school days and I have returned to coloring and painting as a form of catharsis and relaxation.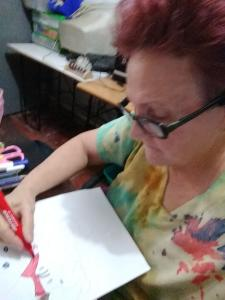 Las fotografías fueron tomadas con mi celular Motorola G4 con luz de día.
The pictures were taken with my Motorola G4 cell phone in daylight.