Narcissus - a flower-egoist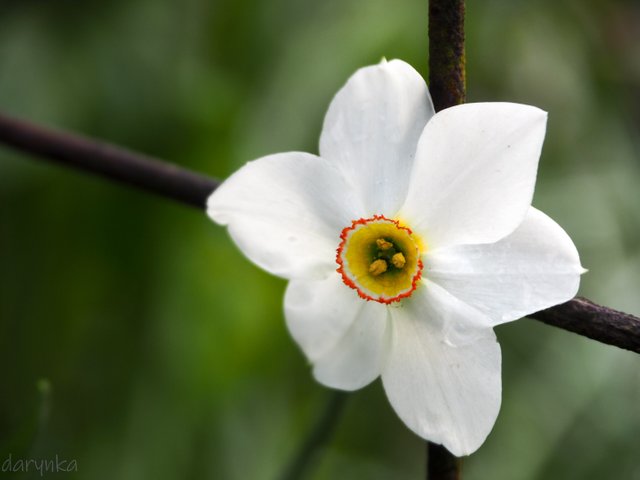 Do you know what narcissism is? This term is applied to narcissistic people who are able to love only themselves, who constantly praise their virtues, while humiliating others. It comes from the name of a young man Narcissus, who lived in ancient Greece and was the cause of two tragic stories.
Narcissus was very beautiful and the nymph Echo fell in love with him. However, the young man did not reciprocate and pushed the nymph. Echo, in despair of unrequited love, went to the mountains, where she was so exhausted that she was left with only one voice, which always answers us when we shout loudly in the mountains.
And so that Narcissus did not go unpunished, the ancient Greek goddess of revenge, Nemesis, arranged so that once Narcissus wanted to drink and leaned over the river for this purpose. He saw his own reflection in the water and fell in love with himself. However, the young man could not reciprocate, so he began to wither, stopped eating and drinking, and eventually died of exhaustion. At the place where he died, grew a beautiful flower, which was named after a handsome young man - Narcissus.
Apparently, this legend arose because the juice of daffodils is poisonous and adversely affects other flowers. Because of this, flower sellers never add them to bouquets of other flowers without enduring a day in the water.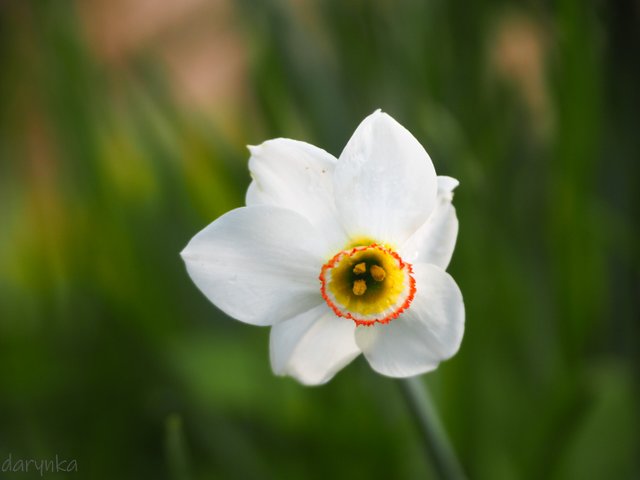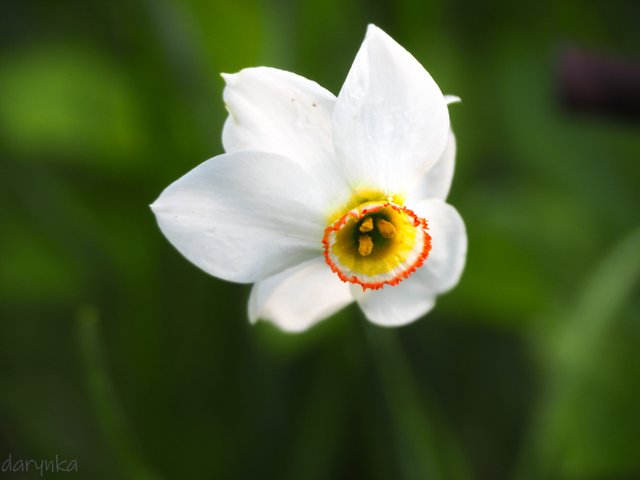 I photographed this Narcissus in my garden this spring. I like this variety of daffodils, I call them "embroidered" because the edges of the core of their flower seem to be embroidered.
Ви можете прочитати цей пост українською мовою у моєму блозі тут.