Delegate your Steem Power to Sri Lanka-ශ්‍රී ලංකා and become a partner ! Earn TRX + STEEM!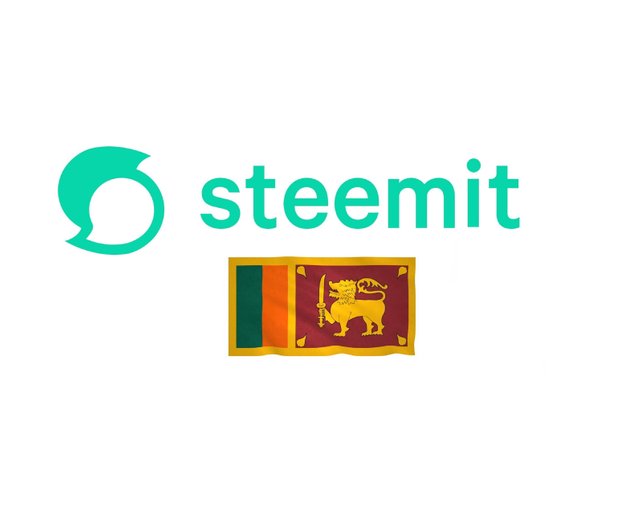 Dear Members,
We are really glad to announce you that our community curation account is now open for your delegations. We like to welcome you all to delegate to Sri Lanka-ශ්‍රී ලංකා and support the community while earning rewards in both TRX and Steem !
Why we need a a community account?
Majority of Sri Lankans are with a great need of a dedicated Sri Lankan Curation account to support there posts. Considerable amount of community posts are supported with @steemcurator01 , @steemcurator02 and @booming accounts , but some newcomers are trying hard and struggle to reach a stable SP level at beginning. So this account was created to support all the Sri Lankan's in our community getting together.
What is our first Step ?
In our first step we are planning to get the delegations from our Sri Lankan members accounts who were with us from the start. So we like to invite them to join with us. We are planning to reward both Steem and TRX portions to the delegators. So this will be a good investment oppertunity to any steemians. You just need to follow the following simple steps to make a delegations to @team-srilanka.
Step 1
visit : https://steemworld.org/@yourusername , you will be directed to the following webpage. And the click on delegations.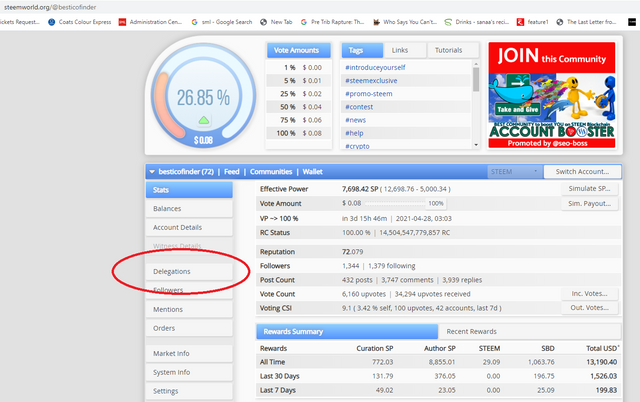 Step 2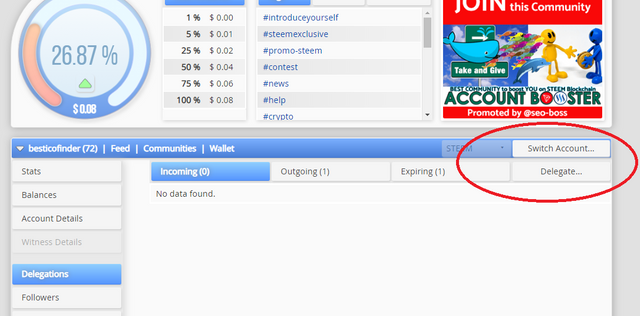 Step 3
Then you will be directed to the above page. Next , click on Delegate. Then you will be directed to this dialog box. Fill the dialog box as shown in the image.
To Account - team-srilanka
Amount(SP) - SP amount you delegate.
Then click on ok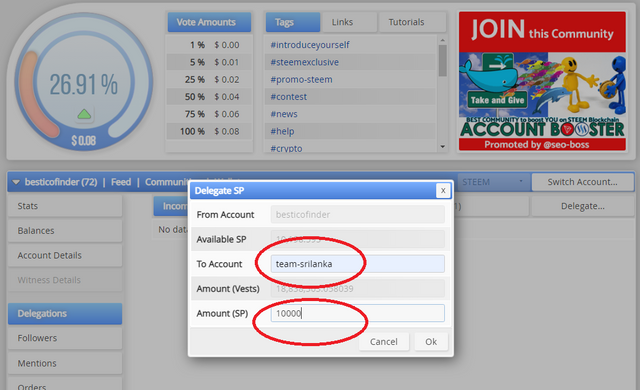 Then check the information you entered and click on Yes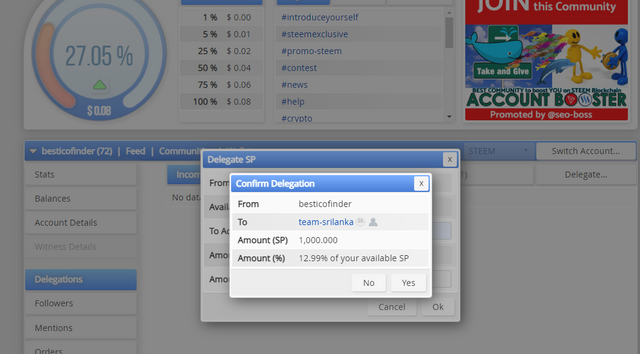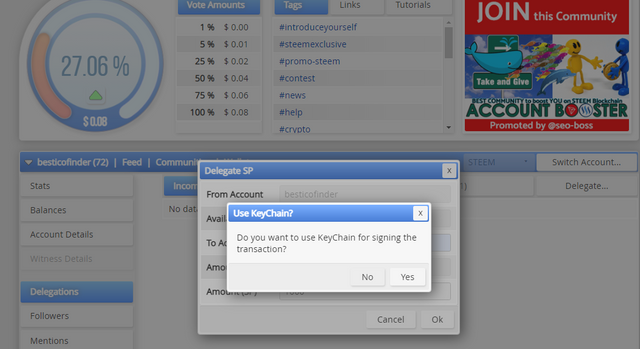 Step 4
Then you will get this message. Click on No. Finally enter your Active Key and press okey. That is the final step.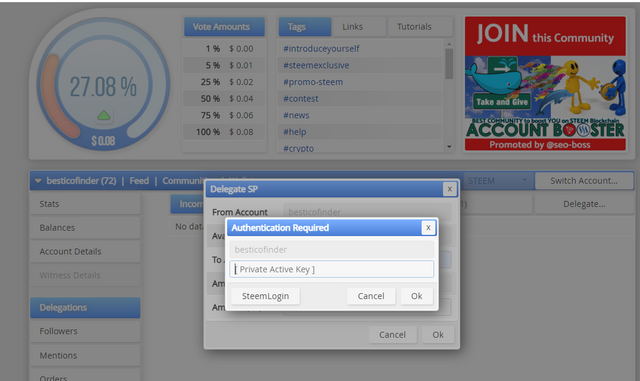 If you need any support , you can always discuss with the members in our telegram group. Join here
Labeling Community Members
Community members will be labeled according to the SP amount they delegate to the community account @team-srilanka. It will be as follows,
Delegation Amount
Label Given
50 SP Delegation
Bronze partner - Level 1
75 SP Delegation
Bronze partner - Level 2
100 SP Delegation
Bronze partner - Level 3
150 SP Delegation
Bronze partner - Level 4
200 SP Delegation
Silver partner - Level 1
500 SP Delegation
Silver partner - Level 2
750 SP Delegation
Silver partner - Level 3
1000 SP Delegation
Silver partner - Level 4
1500 SP Delegation
Gold partner - Level 1
2000 SP Delegation
Gold partner - Level 2
3000 SP Delegation
Gold partner - Level 3
5000 SP Delegation
Gold partner - Level 4
10000 SP Delegation or above
Diamond partner
Labeling is done to encourage you to getting more stable on this platform. You are stronger when you have more SP. This will encourage you to save more SP and also it will support the community. Together We Are Strong
Thank you
cc. @steemcurator01 , @steemcurator02