Pardon Me | BATTLE MONTH | 07
'Pardon me/ I'm Sorry/ My Apologies' are some strongest words that someone can say to someone. As humans mistakes can be happened by our hands. None of us intentionally do anything wrong to anyone. But when we do, we don't think twice about apologizing.
Like I said above, we say 'sorry' when we make mistakes. Why are these mistakes happened by our hands? The answer is 'before we say or do something to someone, we don't think how would we feel if someone said or did the same thing to us conversely.'Yeah, we don't think about it in our side. That's how mistakes happen. Then, it hurts not only the heart of the one being forgiven but also the heart of the one who apologizes. It would be better if we could prevent mistakes from happening before it happens. But it usually not happens because of human nature.However, the end result is that someone is offended. Then we get that and we say 'sorry'. There is really no point in apologizing then.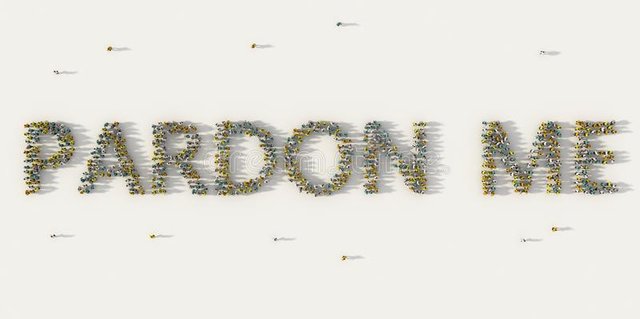 Source
There is one way we can say 'sorry' before hurting someone. Imagine that there is a fight over something between you and your sister. But you know that you are right, but your sister is in misunderstood. But there is no point correcting her as she is in so angry with you. At that time she won't listen to you. So, this fight will be end when someone's got hurt. In this situation, we can say 'sorry' whether you are right or wrong. Otherwise someone get hurt. It is enough for you to know that you are right. I'm trying here to say that saying sorry to someone, sometimes may cause to prevent a big fight. Don't ever think that saying sorry/apologies/pardon will decrease your level and don't think twice to say sorry when you did or did not something wrong to someone.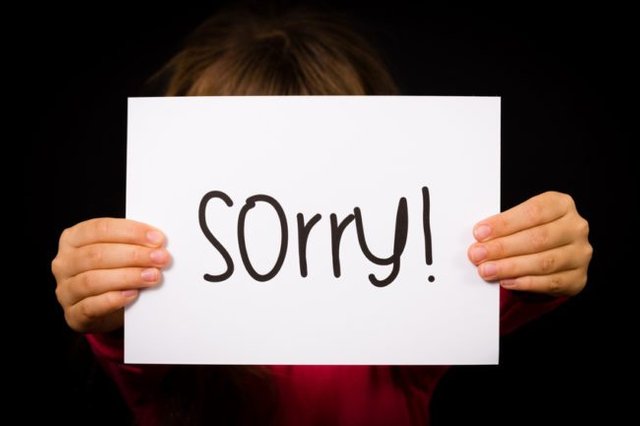 Source
The point is we say sorry if made a mistake. But also we can say sorry even we didn't make a mistake. We should be wise in some situations and humble to say sorry even we aren't wrong. Then, it may prevent some big problems. That's why I'm saying that sorry is one of the strongest words.🍁