SL vs SA 🦔 🦔 🦔 3rd ODI
Hello Cricket Lovers
🦔 🦔 🦔 🦔 🦔 🦔
🦔 🦔 🦔 🦔 🦔🦔 🦔
🦔 🦔 🦔 🦔 🦔 🦔 🦔
🦔 🦔 🦔 🦔 🦔 🦔 🦔 🦔
🦔🦔 🦔🦔 🦔 🦔 🦔 🦔🦔
🦔 🦔 🦔 🦔 🦔 🦔
We won the 3rd ODI against South Africa while happening a Series Win after 8 years...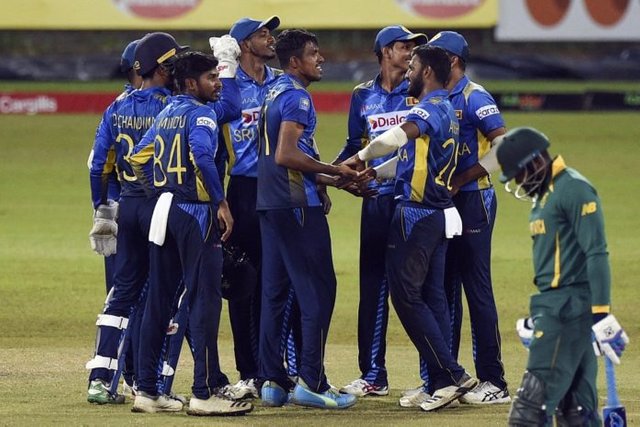 Source
It is an unbelievable performance by Sri Lankans because it is really touch to protect 203 runs in 50 overs.
Debutant, Theekshana has done his job well by taking 4 wickets..
Thank you very much for all the cricketers to make our lives happy after a long time...