IPL 2021 : RCB vs MI
Dear friends,
Today, it's 39th match in IL 2021.
MI vs RCB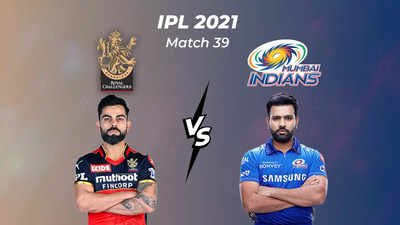 Source
RCB batted first and scored 165 runs for 6 wickets. Unluckily no Wanidu Hasaaranaga is in today's match might of his consecutive fallacy in bowling.
But in spite of having him, MI is playing well, scored 73 runs for 1 wicket in their 9th over.