Monthly Competition |seassion 2 | Our Language Martyrs Birshesht Salam, Barkat, Rafi, Jabbar Their Immortals Today we observe International Mother Language
Meeting at Amtala on 21 February 1952 in violation of Section 144.
1 / Photo: Collected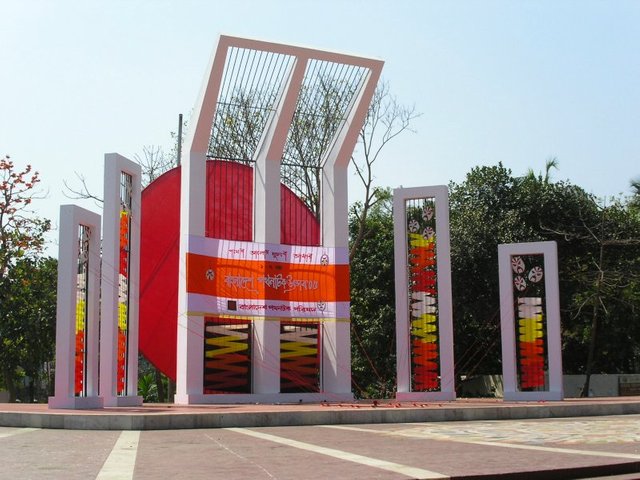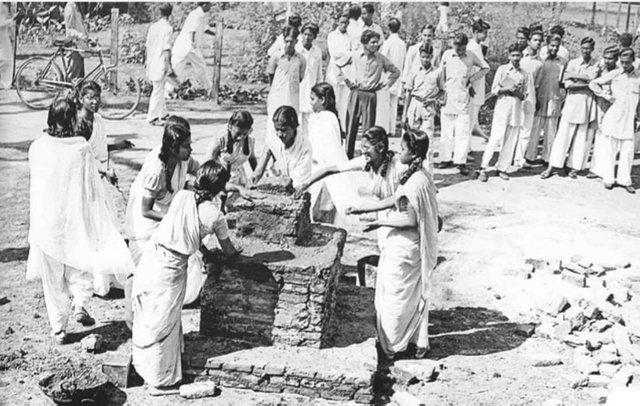 Liberation War BD Fazle Lohani wrote in his Ekushey poem, 'There was a procession in town that day. The earth did not turn upside down that day; Moved forward. Everyone heard - killed, killed.
Two drops of water have flowed from the mother's eyes on the way to Ramna. ' Some of our golden boys were really killed in the procession that day. We all read the history of language in the textbook.
I have been reading books since my childhood. Salam, Rafiq, Jabbar, Shafiur and many others were martyred by the police in the procession on 21st February.
2 / Photo: Collected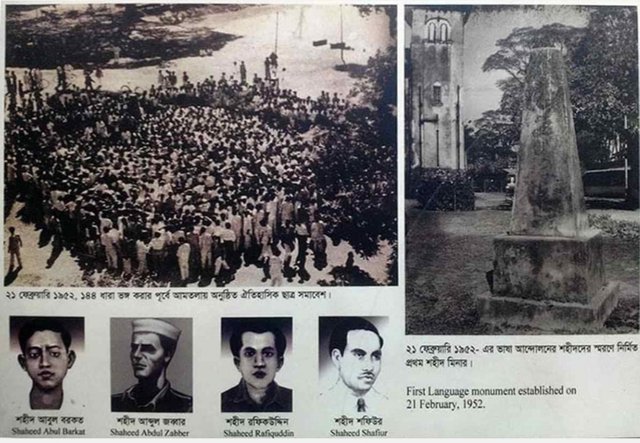 The report of Sainik, one of the newspapers of the language movement, published on Saturday, February 23, 1952, was titled 'The streets of the capital Dhaka are stained with the fresh blood of the martyred students'.
At least six people were killed and more than 300 injured when police opened fire on a student rally at a medical college hostel on Thursday. Moreover, according to the report published by the Daily Azad at that time, 9 people were killed in the shootings on 21 and 22 February. Many bodies were disappeared.
A headline in the Anandabazar newspaper in Kolkata, India, on February 23 was 'A total of nine people were killed on Thursday and Friday'; Another report said, "Six people have been killed in police firing yesterday and today."
3 / Busy building the first Shaheed Minar. Photo: CollExiled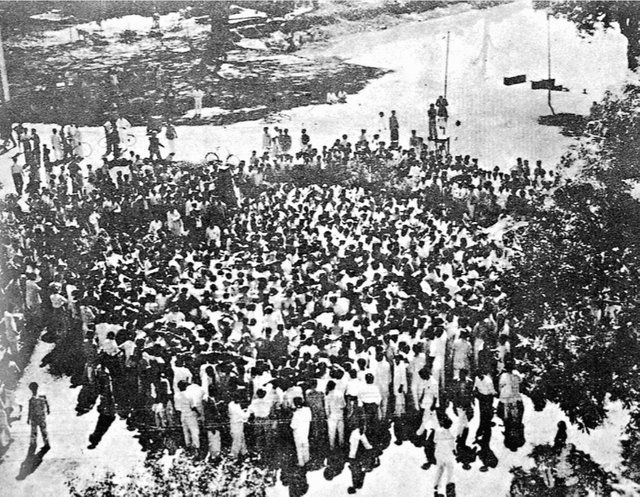 Pakistani writer Lal Khan wrote in his book Revolution that 26 people were killed and about 400 were injured in police firing. The book was published in Lahore in 2006.
However, five people have received state recognition as language martyrs - Abul Barkat, Abdul Jabbar, Rafiquddin Ahmed, Abdus Salam and Shafiur Rahman. In 2000, they were awarded the state Ekushey Padak. Barkat and Jabbar were students of Dhaka University.
Rafiq was the son of the owner of Badamtali Commercial Press. The three of them were killed on February 21, 1952. The next day, on February 22, rickshaw puller Salam and High Court employee Shafiur Rahman were shot dead by police.
All the five state-recognized people have been honored as language martyrs. To our next generation, how many people are actually language martyrs will remain unknown forever if the government does not release the stored information.
The current generation is curious to know this number. Because our sense of nationalism is born from the language movement, we sow the seeds of freedom in our hearts. And in return for their immortal life, we got the state language Bengali. Language martyrs will live among us.
Thank you visit my post