UEFA champions league Classic Famous Night: United Vs Madrid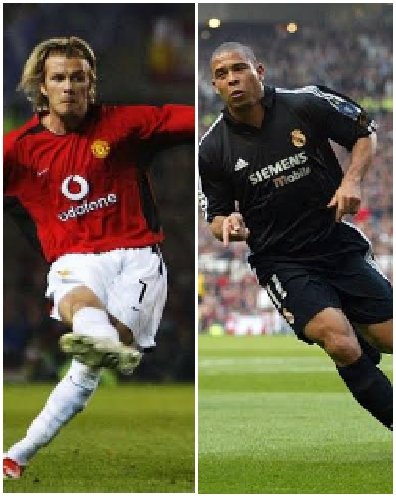 Ten years ago United faced Madrid in one of the greatest matches and famous night to remember in European cup history.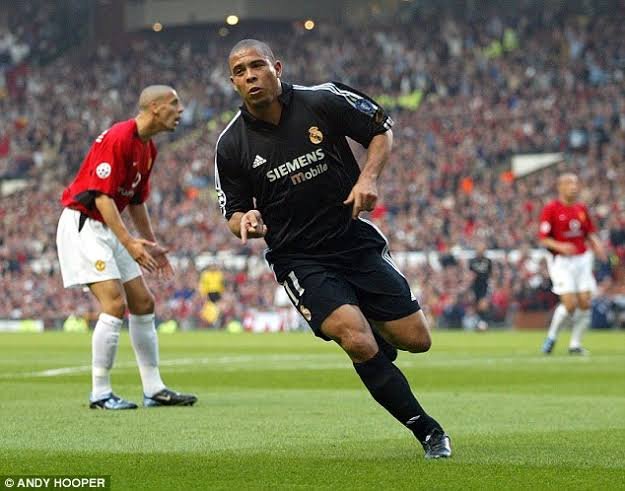 On April 23, 2003, which was the last time Galacticos club visited Old Trafford United defeated Madrid 4-3 but were still knocked out of champions league quarter final with aggregate of 5-6. One of the greatest encounter which were assumed to motivate Russian billionaire, Roman Abramovich to purchased Chelsea.
April 8, 2003. A summer signing from Inter Milan, Ronaldo was on song everywhere in Bernabeu but it was his strike partner Raúl who did the damage in the quarter-final first leg against United, scoring twice in a 3-1 victory with Ruud Vann Nistelrooy grabbed away goal for Red Devils . However, Raúl was ruled out of the second leg with appendicitis.
April 23, 2003 - Old Trafford
Champions League Quarter-final, second leg
Manchester United: Barthez, O'Shea, Ferdinand, Brown, Silvestre (Phil Neville 79), Veron (Beckham 63), Butt, Keane (Fortune 82), van Nistelrooy, Giggs, Solskjaer
Substitutes : Ricardo, Blanc, Forlan, Fletcher
Scorers: Van Nistelrooy 42, Helguera (og) 52, Beckham 72, 79
Yellow cards: Veron, Fortune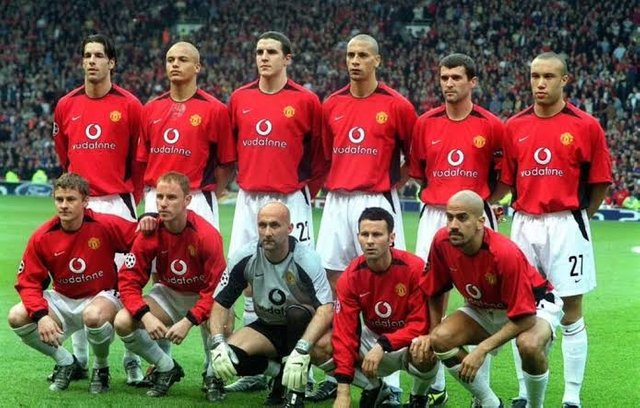 Real Madrid: Casillas, Salgado, Hierro, Helguera, Roberto Carlos, Zidane, McManaman (Portillo 69), Luis Figo (Pavon 88), Makelele, Ronaldo (Solari 67), Gutieal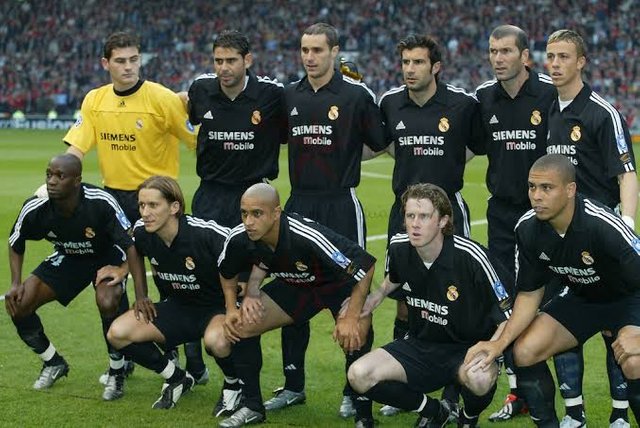 Van Nistelrooy went close early as the home crowd roared United on, but Ronaldo beat Fabien Barthez to give the visitors the lead – and a crucial away goal – on 12 minutes. Van Nistelrooy replied just before half-time, but the Red Devils were undone early in the second period as Ronaldo made it 2-1,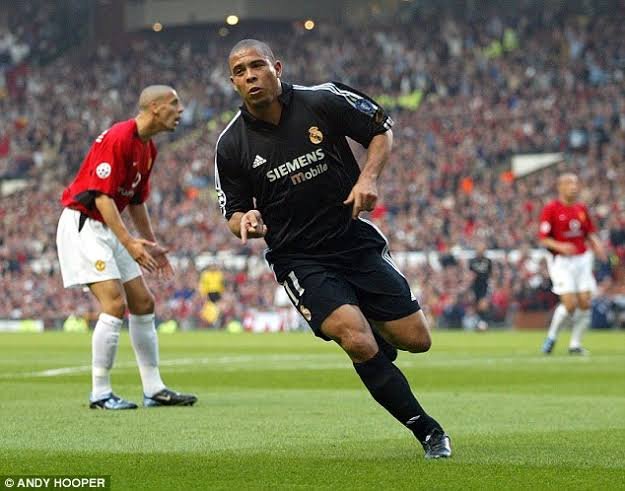 Ronaldo the superhero scored hat-trick
It was 2-2 almost immediately, Iván Helguera diverting a Juan Sebastian Verón shot into his own net, yet Ronaldo swiftly completed his hat-trick with a fierce effort from the edge of the box, putting United 6-3 behind on aggregate. However, Beckham came off the bench, scoring a typically smart free-kick to make it 6-5 overall. The match was concluded.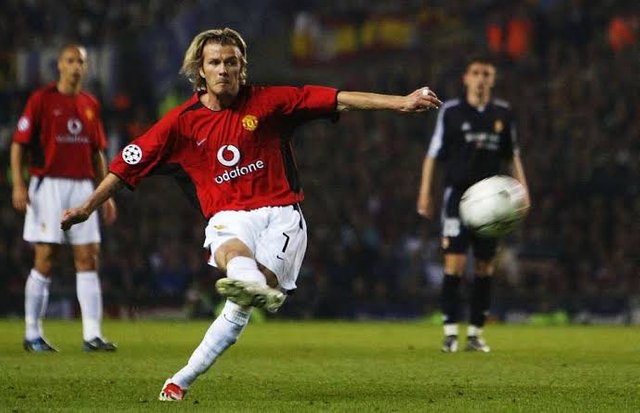 Magical Free-kick by David Beckham
After the match, Ferguson said, "What a game – Ronaldo was marvellous. His third goal was a tremendous strike and you can't legislate for someone who produces moments like that."
Ronaldo said, "it was a great night I will never forget."