hunting at the meadows. macros #303
A few macros, most from today's macro shoot.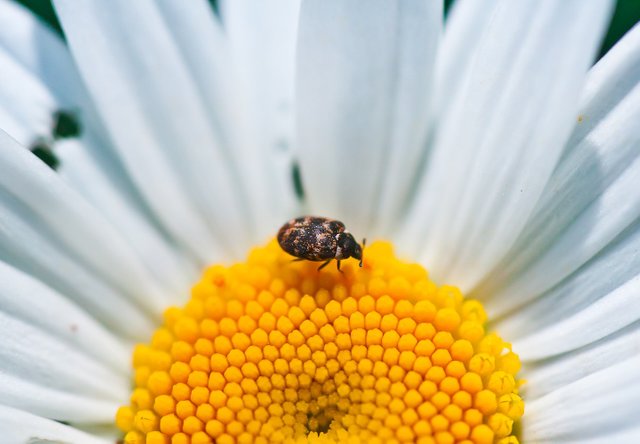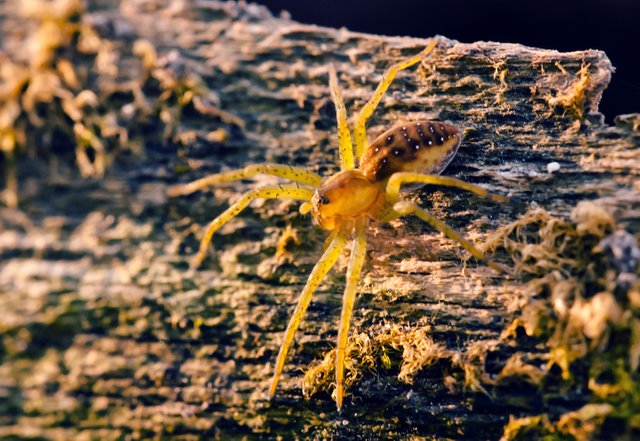 Again, I had a tremendous luck with this green spider. I happened to be in the right place and time (exactly like in case with a water strider), was shooting my Amanita muscaria garden in the magic hour lighting, and -- voyla! -- this spider popped up and stayed to pose at a very good, well-lit spot. Of course, I milked from it all I could!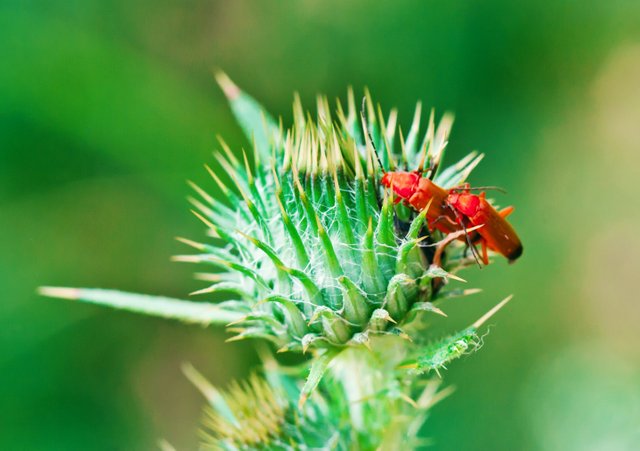 Love with thorns. I followed this mating pair of bugs for good 15 minutes. THey were active and tireless!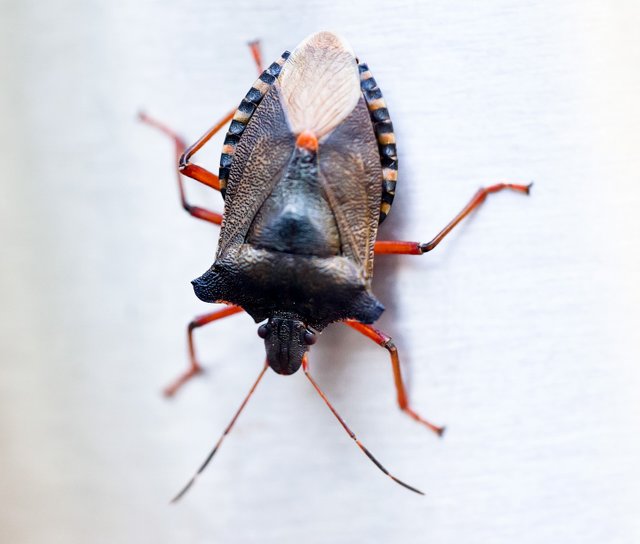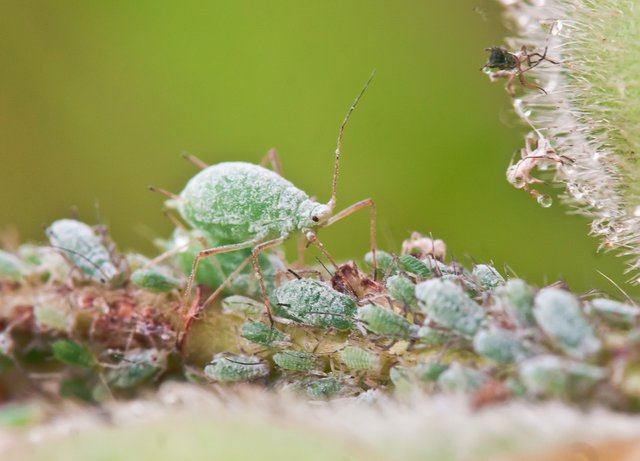 A pack of Aphides on a Lupin (wolf beanz) plant. I love to shoot aphids, simply cant stop when I start -- cause they are too small, I dont see what is goin on, always find out it after, watching the pics :) most of them going into trash, but sometimes there appear good surprises, like this. Good contrast lighting is also the key, to get good quality pics, these aphids are semi-transparent, when a bit of contra-light is added, you may get some extra nice effects.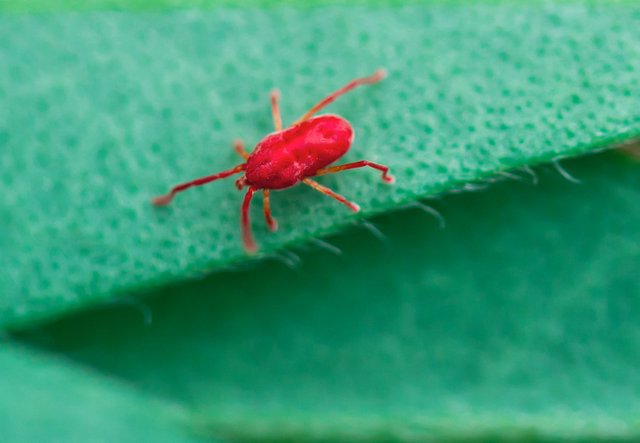 Very tiny buggie, 1-2mm only. He's almost unnoticible and invisible -- you can stumble upon it only by chance!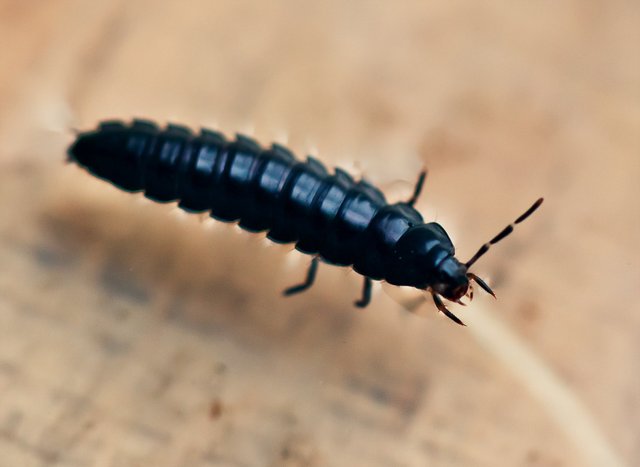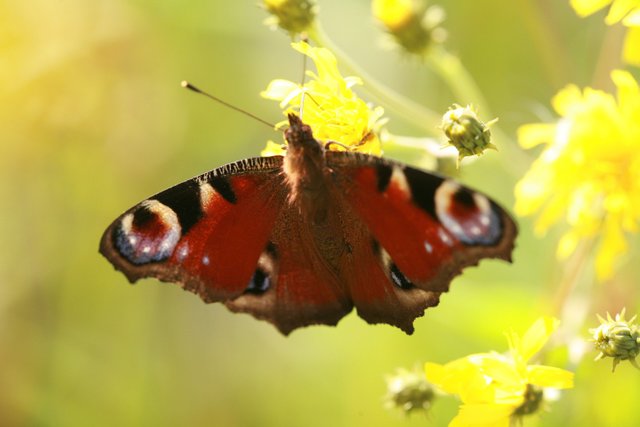 This batterfly in Russian is named 'A Peacock's eye'. I enjoyed about this photo especially how you can see its tongie curved and pumping nectar from the flower :P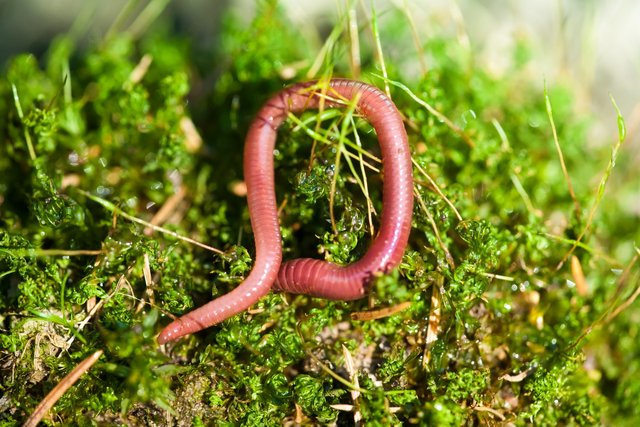 The earthworm. Not necessarily an insect :) but its my freshest photo-harvest from today, cannot but add to my macros post as an extra.
---
location:
Russian countryside
July 2020
natural light
camera/lens:
Canon 5D
Sigma 150mm
raw-conv
---
Thanks for stopping by!