Mercado Pago is getting closer to including cryptocurrencies.
Hello everyone!
For all those natives of Latin America it is common to hear the name Mercado Libre.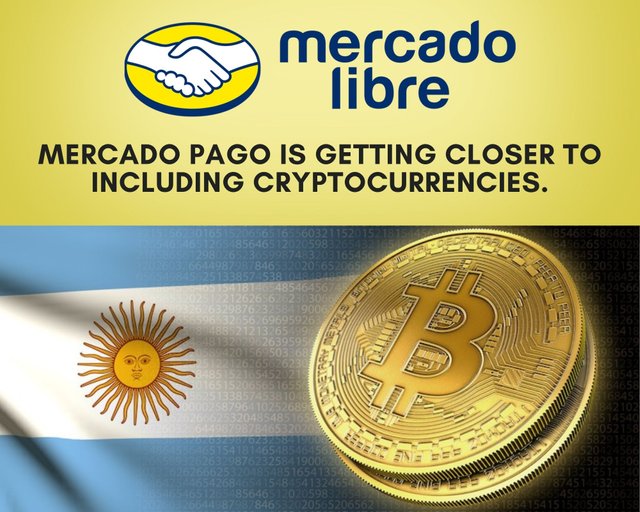 PERSONALLY EDITED WITH CANVA
---
To put in context for all those who are not from Latin America, Mercado Libre represents for Latin Americans what Amazon represents for a North American.
Mercado Libre is a company from Argentina, its main business is e-commerce, it has operations in Argentina, Bolivia, Brazil, Chile, Colombia, Costa Rica, Ecuador, El Salvador, Guatemala, Honduras, Mexico, Nicaragua, Panama, Paraguay, Peru, Dominican Republic, Uruguay and Venezuela.
Statistics show that more than 52,000 people generate all or most of their income by selling through MercadoLibre and in 2009 more than three million people and businesses sold at least one item through this medium. By 2016, Mercado Libre had 174 million users on the continent and had sold 181 million products source.
---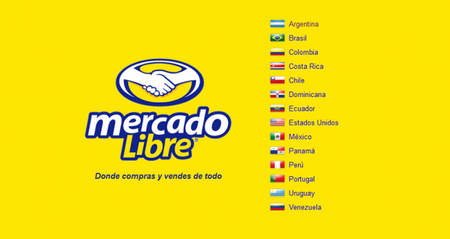 source
---
Mercado Libre's expansion has been so massive that in August 2007, MercadoLibre held its initial public stock offering on the NASDAQ.
I have mentioned all this data to put in context all those who are not used to the name of the company Mercado Libre since the news I will give will be based on that company.
---
---
The Argentine payment platform Mercado Pago, owned by the e-commerce giant Mercado Libre, is studying "closely" the possibility of adding the holding and sending of cryptocurrencies to the services it provides to its users. This was commented by Osvaldo Gimenez, Fintech president of Mercado Libre and president of Mercado Pago.
In addition, the Argentine executive stated in an interview with Bloomberg Línea that, according to his vision and that of the team that makes up Mercado Pago, "this could be a revolution in finance."
---
Following this conviction, the head of one of the largest e-commerce companies in Latin America stated that they "follow closely" the possibility of adding services related to cryptocurrencies, but do not want to rush to make an announcement yet. However, he confirmed that "in some way we are going to participate" in this revolution of which he speaks.
This service would be similar to the one offered by Venmo, a Paypal company, and Square's Cash App, which provide the option to trade cryptocurrencies from their own applications.
The decision to expand in this sense could be linked to the idea that "the payment industry in the world is becoming more competitive, because traditional players are modernizing," as Gimenez expressed.
---
Beyond these possible future alternatives, Mercado Pago has recently added other services. For example, it already offers loans to small companies and unbanked people in Argentina and has launched its own credit card in Brazil. Regarding its expansion into new markets, Gimenez assured that the company sees a lot of potential in Chile and Colombia, while it plans to further deepen its presence in Brazil and Mexico.
---
Short time ago, CriptoNoticias had reported on Mercado Libre's announcement of the purchase of 8 million dollars in bitcoin (BTC) as part of its treasury strategy. This reflects that the company founded and directed by Marcos Galperín demonstrates with facts the future potential that its main executives proclaim about cryptocurrencies.
---
Giménez denied that Mercado Libre offers real estate in bitcoin
---
In his dialogue with the aforementioned media, Giménez also made another comment that strongly attracted the attention of those who closely follow the measures of the company he directs. The president of the payments platform claimed that Mercado Libre never actually offered real estate in exchange for cryptocurrencies, as had been reported at the time. However, the announcement had been official (even the company itself communicated it through a publication that is still online ) and the platform where these announcements are seen is still available.
---
However, Giménez assured that it was actually a marketing tactic . "Real estate is more about marketing strategies , showing how some properties are priced in cryptocurrencies, but it is not that you could pay for the property in cryptocurrencies." His statements contrast with the aforementioned Mercado Libre publication, which even explains the procedure and intermediation that the platform offered so that users could carry out this type of operation source.
---