Get to know Tether (USDT) for "Send Dollars" Across Countries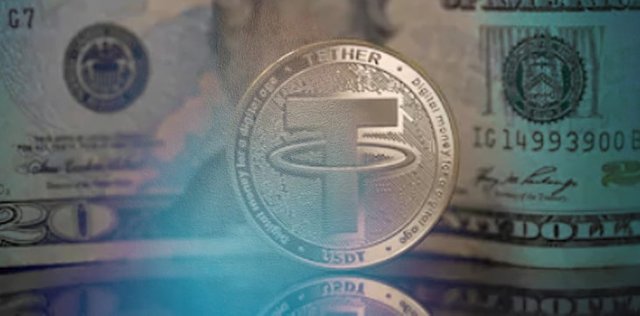 pict source
The presence of US dollar-valued stablecoins has long facilitated transactions on the crypto market. Because the value is stable, it is useful for "safeguarding the value of funds" for users, including making it easier to transfer funds across countries with lower sending costs than using bank services or Western Union. In crypto exchanges in Indonesia, for example USDT can be exchanged into rupiah currency and vice versa. Amongst the number of stablecoins currently available, Tether (USDT), which has been in existence since 2014, is the largest at present, as it is widely used on a number of crypto exchanges around the world. This article takes a deeper look at the USDT issue, especially for those of you who are still unfamiliar.
What are the benefits of USDT?
The short name for USDT is Tether, which refers to the Hong Kong-based company Tether Limited. USDT itself stands for United States Dollar Tether, where the value of 1 unit of USDT is equivalent to the value of 1 US dollar and can be exchanged for fiat money including rupiah. In Indonesia, a number of crypto exchanges that provide USDT-rupiah exchanges include Indodax and tokocrypto.com.
USDT is actually a digital token created using blockchain technology to represent fiat money (in this case real US dollars or other physical assets equivalent to the value of US dollars), which is owned and held by the company Tether Limited. Thus, the number of USDT units in widespread use today is "believed" to equal the original dollar bill. This is what is known as a collateral asset.
You may ask, why did the original US dollar currency have a "digital token" in the form of USDT? The answer is to make money transfers across countries easier, because they no longer use the regular bank transfer system. Using USDT is much cheaper to send, especially for sending very large amounts of funds between different countries.
USDT which uses the OMNI Layer with the Bitcoin blockchain, for example, the sending fee is only 2-5 USDT, depending on the crypto exchange you are using. Regardless of the amount of funds you want to transfer and wherever you want to transfer, the fee is still 5 USDT. So, if you want to send 10,000 USDT, the transfer fee is still 5 USDT. Referring to the current exchange rate, 5 USDT is roughly equivalent to IDR 70,600.
Based on data from Coinmarketcap.com, USDT is currently the most used stablecoin in the crypto market today. On Coinmarketcap.com, USDT is in 7th place, with a capitalization of US $ 4 billion. With its 24-hour trading volume of US $ 17 billion, this reflects the "very fast" USDT circulation across some 400 crypto exchanges worldwide.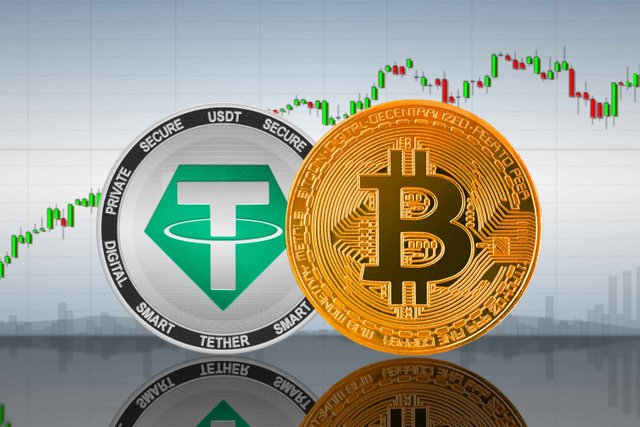 pict source
Work principle
The first version of USDT was created on the Bitcoin blockchain network with the help of the OMNI Layer Protocol (formerly Mastercoin). It is called a protocol, because it "guides" the course of digital data transactions on the Bitcoin blockchain and ensures the value transferred remains stable.
The OMNI protocol was designed by J.R Willett in January 2012 and officially launched on July 31, 2013 in the Mastercoin project. So, as a whole blockchain system, OMNI can be called the second layer of the Bitcoin blockchain so that certain features can be added to it.
Currently, apart from using the Bitcoin blockchain, USDT also uses the EOS, TRON and Ethereum blockchains.
International money transfer alternative
Blockchain technology, which originated with Bitcoin, is intended as a global electronic money system that does not involve the payment system used by the state and banks. Because the Bitcoin blockchain can be accessed anywhere and anytime, as long as there is Internet access, sending funds can be done across countries, aka internationally at lower costs.
As a comparison, here is an example of sending US dollars (foreign currency transfers) at Bank Mandiri Syariah. Mr. Andi will transfer US dollars from Mandiri Syariah Branch Sidoarjo to Ms. Putri at Citibank in Los Angeles, United States amounting to US $ 100,000. Mr. Andi wants the money to be received in full amount. So, Mr. Andi is charged the following transfer rates: 1. Bank Commission: U $ 100,000 x 0.125 percent = U $ 125, 2. SWIFT Fee = US $ 5, 3. Correspondent Bank Fee = US $ 20. Total Transfer Fee = U $ 150 (Rp2.1 million). The average length of time for interbank transfers can be 2-4 working days, or even more. Some domestic banks even require customers or non-customers to submit various other conditions.
In some cases, sending money across countries using a bank can be faster if it is between the same bank or different but affiliated banks using an ATM. However, once again there are a number of other conditions imposed on users.
Meanwhile, the international money transfer service Western Union charges a minimum of Rp112,500 for transfers of funds smaller than Rp. 750,000. The experience of a friend some time ago, sending money equivalent to Rp. 50 million from Indonesia to Hong Kong using Western Union, he needed to pay Rp. 700,000 for the transfer fee. Within 1 hour the funds arrive, they can be transferred to a bank account or cash withdrawal in the destination country.
Whereas using USDT the transfer fee is only 2-5 USDT, depending on the policy of the crypto exchange or crypto wallet used. The average delivery time is 30-60 minutes. However, when you exchange (sell) USDT for rupiah or other fiat money, crypto exchanges usually charge a certain commission. In one of the stock exchanges in Indonesia, the commission set is up to 0.3 percent. Meanwhile, the rupiah transfer fee from the crypto exchange to your bank account, you are charged up to 1 percent, deducted from the amount of rupiah transferred.
It can be concluded, for matters of cross-border transfers, terms of terms, costs and speed of delivery, USDT is much more efficient than using bank services, including Western Union services. Using crypto exchange services, when you first register, just include a copy of your personal data and bank account number and you can immediately use USDT and the service is available 24 hours a day, including withdrawals to bank accounts.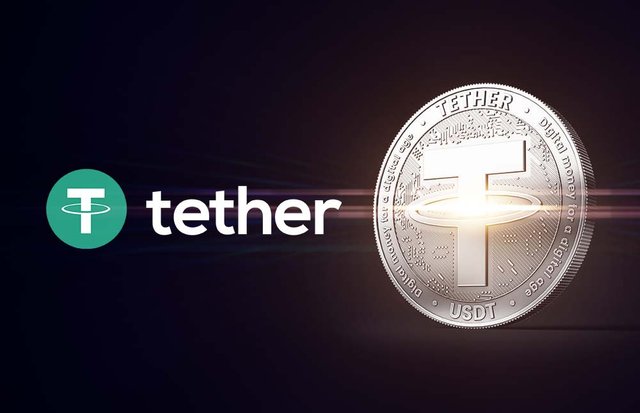 pict source
Controversy
Despite its immense popularity, USDT is also full of controversy. In January 2018, Tether Limited failed to conduct an audit that proved the company actually had the dollar reserves as claimed. This aroused the suspicion of regulators who sent a summons to Tether Limited.
In April 2019, New York Attorney General Letitia James accused Tether Limited's parent company, iFinex of hiding a loss of US $ 850 million in investor funds mixed up with customer funds. It is known that the prosecutor's office claimed that the company once had a representative office in New York and served a number of Americans. In response to this, Tether Limited claimed that the funds were not lost but were confiscated and secured by a third party, namely Crypto Capital, which is headquartered in Switzerland.
Despite this controversy, crypto exchanges and their users are still using USDT to make transactions easier. However, one by one began to emerge Tether rivals who have their respective advantages, including claiming "more legal" than USDT. It is not impossible that one day the USDT will be displaced as the most dominant stablecoin