Oil Rises on the index of still strong U.S. consumption
Oil prices rose on Wednesday after data suggested U.S. crude inventories unexpectedly shrank in the prior week, although gains were limited as markets hunkered down before a widely-anticipated interest rate hike by the Federal Reserve.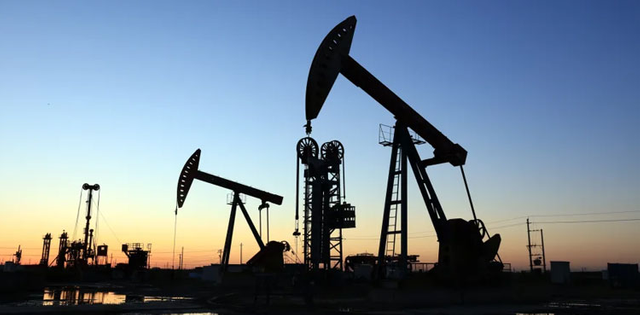 Still, crude markets were riding strong gains from Tuesday amid rumors that China plans to scale back its strict zero-COVID policy by March 2023.
Data from the American Petroleum Institute (API) showed that U.S. crude stockpiles fell by 6.5 million barrels in the week to October 28, much higher than estimates for a rise of 267,000 barrels and a build of 4.5 million barrels in the prior week.
The move heralds a similar drop in official government figures due later on Wednesday, which are expected to show crude inventories rose by 367,000 barrels last week.
The API data indicates that crude demand remains steady in the world's largest economy despite pressure from rising inflation and high interest rates.
U.S. gasoline demand in particular has improved in recent months as prices retreated from record highs.
Data released this week also pointed to some strength in the U.S. economy.
Brent oil futures rose 0.4% to $95.05 a barrel in early Asian trade, while West Texas Intermediate crude futures rose 0.7% to $88.98 a barrel.
Both contracts rose this week on hopes that Chinese demand will improve in the coming months, amid rumors that the country plans to relax its zero-COVID policy.
But Chinese officials denied that they were considering such a move.
Dwindling demand in China, due to a series of COVID lockdowns this year, weighed heavily on crude prices.
Rising interest rates in the U.S. and other major economies also stifled economic activity, denting crude demand.
Investors are awaiting more details on that front from the conclusion of a Fed meeting later in the day.
The central bank is widely expected to hike interest rates by 75 basis points, while its comments on a potential dovish pivot will be closely watched.
Oil was also buoyed by bullish signals from the Organization of Petroleum Exporting Countries this week. The cartel forecast that global oil demand will plateau much later than anticipated.
The OPEC also offered assurances that it stands ready to support prices with more supply cuts if necessary.
I can see many pungent news that make public nervous and do some immature actions that may result in big loss of their assets.
U.S. economy is still healthy and inflation is alss still high.
I try to absorb this facts as it is jot having dramatic actions to sell or buy assets in short term.
FOMC statements and interest rate decision will give some signals for upcoming months.