Gods Unchained (GODS): Coinlist Crowdsale
This latest CoinList crowdsale will be pretty interesting to the #gaming community here! Not so long ago, Gods Unchained was a big hit with the crypto crowd as a blockchain based replacement for Hearthstone. However, with the crazy Ethereum mainnet fees, the company behind Gods Unchained had to develop their own scaling solution with Immutable X (IMX). The IMX token was one of the recent CoinList crowdsales, and the airdrop of IMX tokens is coming for past players of Gods Unchained (as long as you migrated your cards to Immutable X at some point before the snapshot date).
However, the IMX token was only intended for the chain... and NOT for montetising Gods Unchained the game. Now, with this CoinList crowdsale, we finally have the token that will power the actual game.
Here are my thoughts about the GODS token sale, and the details of the CoinList sale on 13th of October 2021. Keep in mind that demand in the regular queues for CoinList is pretty damn high, and it will be difficult to get a purchase spot (not going to go into details about that here... but you can easily figure it out from online sources).
However, if you have been a past user of CoinList and its associated crypto offerings, then you will have racked up some Karma points which count towards maybe placing you in the priority queue system. There is again no guarantee in this queue of a purchase spot, but I've had more luck with this than the regular queue which is at best an really outside chance.
That said, if you HAVEN'T been part of previous CoinList offerings and the platform it could be a good time to start accumulating Karma points. You probably won't get a spot in this sale... but you will be laying the groundwork for future sales!
So, Gods Unchained doesn't need too much of an introduction around here. It was one of the first blockchain based games that moved away from the idle-battler format that was the defining feature of most of the lower quality early efforts. It is loosely based upon Magic the Gathering and Heathstone, and many people will also see similarities with Splinterlands as well.
GODS is the token that will power the in-game economy... I'm a bit up in the air about these platform specific tokens. I do wish that we could use any crypto we wanted (or at least those that were whitelisted by the developers), but I do realise that having in-game currency is neccessary for the developers to be able to have a long-term revenue stream that they control to enable the long term development of the game. At least with crypto tokens, these in-game currencies still have worth to other players... unlike the Web2 versions that currently infect too many of the current games.
The CoinList crowdsale follows a very similar format to many of this year's offerings. Two rounds, with different prices and different unlock schedules, a relatively low minimum and maximum buy-in and the usual restricted regions. What is interesting (also from the IMX sale) is the fact that Australia is one of the restricted countries... which is odd, seeing as Immutable X and Gods Unchained are Australian!
Thankfully, the time of the sales are at a decent Western European time (the listed times are UTC times). As usual, take notice only of the start time... the tokens are usually all gone within the hour or less. Nowadays, I only bother to join the priority queue and if I'm not in the early 5000 or so in the queue then I just go back to sleep (for the second round ones in the middle of the night). I've gotten used to the rough timing and availability compared to the position number... and there is no point losing more sleep over something that is impossible!
As you can see from the above two tables, there are three principal chunks of distribution at the GODS token genesis. Token Foundation (developer), Community Allocation (for previous Gods Unchained players) and the Token Sale... all of which are roughly equally weighted and with the crowdsale being slowly released over time. There doesn't seem to be an earlier round of sales.. although, it is possible that the Token Foundation will have pre-sold some tokens already?
Most of the GODS tokens are released through community development (aka marketing) and the actual playerbase playing the game. Well, these are required... after all, you need to jumpstart the player base... what is always unclear is what happens after these emissions start to level off at the cap. That said... 70 or so months is a long long time away!
The release of the GODS token starts to flesh out some of the in-game processes that were a bit obscure before. It was possible to fuse cards to make them stronger in the game, but I think it wasn't really implemented yet... but it is now clearer how that economic transaction works. The cards AND GODS are required to fuse the cards.
Well, there is a marketplace existing already on Immutable X... but it appears that there will be a discount on the marketplace fee for users who pay in GODS. This is pretty decent, that they aren't forcing the use of the GODS token... just giving the option and the chance for a discount. Much better implementation than others I've seen that try to lock you in.
Staking is something that is more relevant to me. I did enjoy playing the occasional game of Gods Unchained... but if you have followed my blog, I'm not really a fan of online competitive gaming! I like my single player, story driven games... or ones with emergent story and heavy mechanics. So, I can't really see myself playing too much of Gods Unchained... so the ability to keep up with the token emission (or at least, not fall too far behind) by staking GODS is actually something that is quite useful for users like me!
Governance is also a key feature of the GODS token... well, everything is all governance these days. I'm not totally sure (see a recent post by Vitalik Buterin...) that coin-based (economic) voting is the best way to enact governance... but it is the hype and flavour of the year, so that is what it is.
These are the VC and early investors that have helped launch Gods Unchained. Oddly enough, they haven't been mentioned in the token distribution... so I wonder how their seed money is being realised? Stake in the company/Foundation?
Honestly, after seeing so many team glamour shots... this list of mugshots is quite reassuring! I especially love the one where is has just taken a selfie of himself in front of a pile of dirty(?) dishes!

I can also be found cross-posting at:
Hive
Steem
Publish0x
Handy Crypto Tools
Ledger Nano S/X: Keep your crypto safe and offline with the leading hardware wallet provider. Not your keys, not your crypto!
Binance: My first choice of centralised exchange, featuring a wide variety of crypto and savings products.
Kucoin: My second choice in exchanges, many tokens listed here that you can't get on Binance!
FTX: Regulated US-based exchange with some pretty interesting and useful discounts on trading and withdrawal fees for FTT holders. Decent fiat on-ramp as well!
MXC: Listings of lots of interesting tokens that are usually only available on DEXs. Avoid high gas prices!
Coinbase: If you need a regulated and safe environment to trade, this is the first exchange for most newcomers!
Crypto.com: Mixed feelings, but they have the BEST looking VISA debit card in existence! Seriously, it is beautiful!
CoinList: Access to early investor and crowdsale of vetted and reserached projects.
Cointracking: Automated or manual tracking of crypto for accounting and taxation reports.
Stoic: A USD maximisation bot trading on Binance using long-term long strategies, powered by the AI/human system of Cindicator.
StakeDAO: Decentralised pooled staking of PoS assets.

Upgoats by ryivhnn
Account banner by jimramones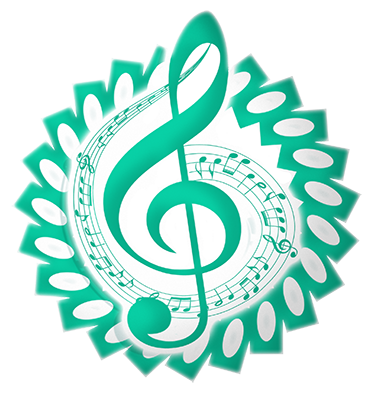 The classical music community (Subscribe at Steempeak and Peakd) at #classical-music and Discord. Follow our community accounts @classical-music and @classical-radio. Community Logo by ivan.atman