Weekly Challenge on Steem! Nature Art/Photography Contest | Bustanus Salatin Park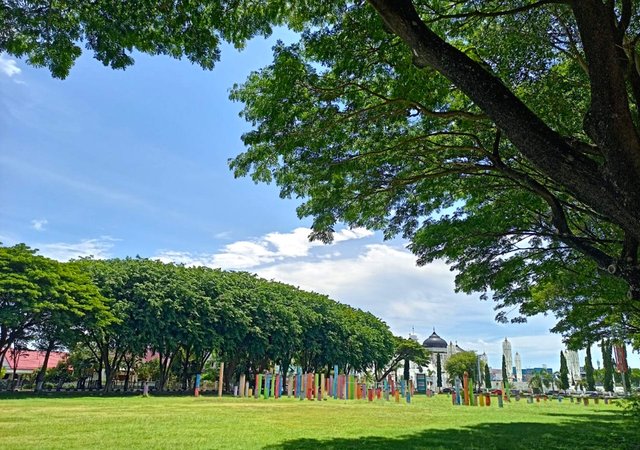 Rows of cool trees to shelter under
This is the soothing natural scenery around the Bustanus Salatin Park area, Banda Aceh City, Aceh Province, Indonesia. This area looks more comfortable. The trees in this area are like giant umbrellas covering the highway.
When I took this photo, the traffic was still light. Not many vehicles pass by. So that I can more freely take pictures.
When the weather is hot enough, many townspeople take shelter in this area. In the afternoon, the children play ball and have fun. At any given time, many newlywed couples make their wedding photos here.
For those who like to take pictures, this area is also commonly used as a place to take pictures of models. There are also those who make it a place to unwind and just wash their eyes or just hangout.
Thanks to @mshrif for creating this contest.
* * *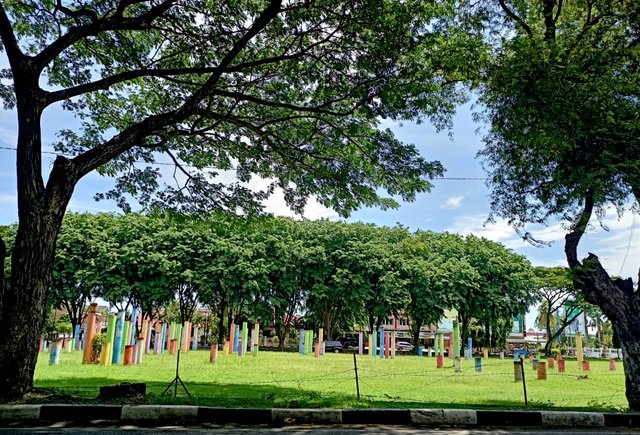 * * *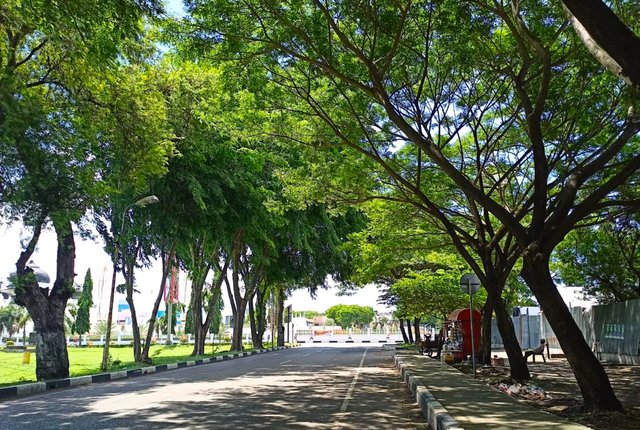 * * *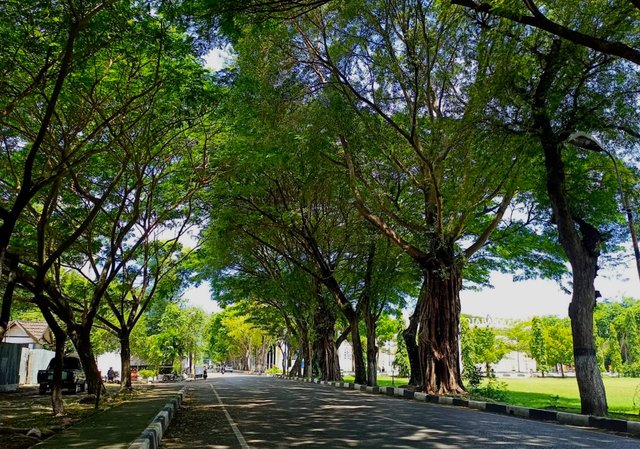 The photo was taken with my Realme 7 RMX215
Location: https://goo.gl/maps/LfqUQrLYnKsw9edR7
---
Thank you for visiting my blog