⚽ FPL GW36 & GW37 Update and Contest Winner 🏆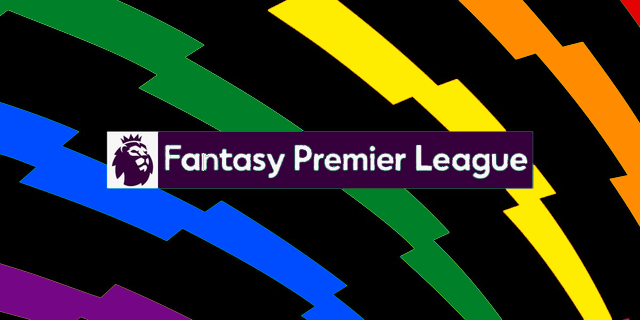 And with this post, I have finally caught up 🥳
It's been a dramatic couple of weeks in the Premier League and few would have expected us to go into Gameweek 38 with Everton safe and Leeds in the relegation zone. It's been a difficult time for managers with so much rotation and the 120 minute FA Cup final prompting Jurgen Klopp to pick his reserve team. Which beat Southampton.
So time for an update and 2 more delegations for Gameweeks 36 and 37.

Gameweek 36 Winner
With a mammoth 60 points from captain Kevin De Bruyne, @captain36 top scored from all the players that have entered with an impressive score of 145 points. De Bruyne scoring 4 goals in a match for the first time in his career at the perfect time for @captain36's Free Hit.
#Gameweek 37 Winner
With a score of 91 (95 -4), @jmehta's decision to captain Richarlison also proved to be crucial. With Klopp big on the rotation, it was Joel Matip who benefitted with a goal and 3 point bonus.
Congratulations, your 20 STEEM delegations are now with you both 🏆

Overall Ranking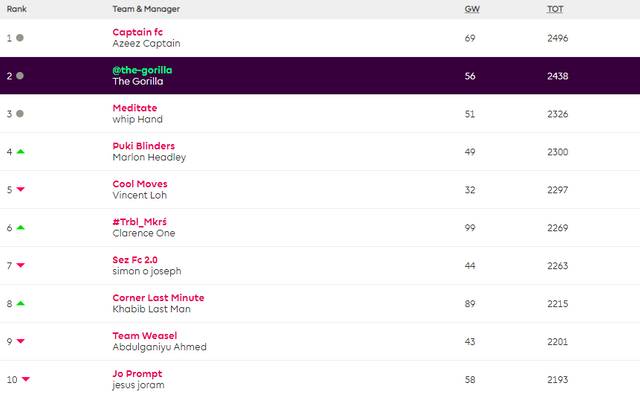 Things are looking very pretty for @captain36 now who has a Kevin De Bruyne sized lead at the top of the table (not quite De Bruyne size but 58 points). @the-gorilla remains comfortably in 2nd and as we go into the final Gameweek, @the-gorilla's only hope is that @captain36 accidently makes 20 transfers 🤣
@jmehta currently sits in 3rd place for the prizes (in 12th position overall) with @gabikay the closest challenger, 22 points behind. There's plenty to play for here still.

Head-to-Head League

Things have changed very quickly since my last update with @captain36 winning both of his matches and @the-gorilla losing his so @captain36 can proudly life the Head-to-Head League trophy. @the-gorilla is confirmed in 2nd place, 5 points behind and @chenty in 3rd.
Congratulations all. A 50 STEEM delegation goes to the winner and 10 STEEM delegation to 3rd place 🏆
More importantly though, a prestigious spot in the Fantasy Sports Hall of Fame which will be updated soon.

Steemit Cup

With @captain36 the only official entry to reach the Cup Final, he also claims the trophy in what looks like will be a FPL clean sweep this season. Having reached the semi-final, @petface is confirmed as the runner-up and will receive 40 STEEM and 20 STEEM delegations respectively 🏆
Good luck in the cup final @captain36 👍

This is a sub-profile of @the-gorilla