South Africa beat India with small margin of 9 runs in first ODI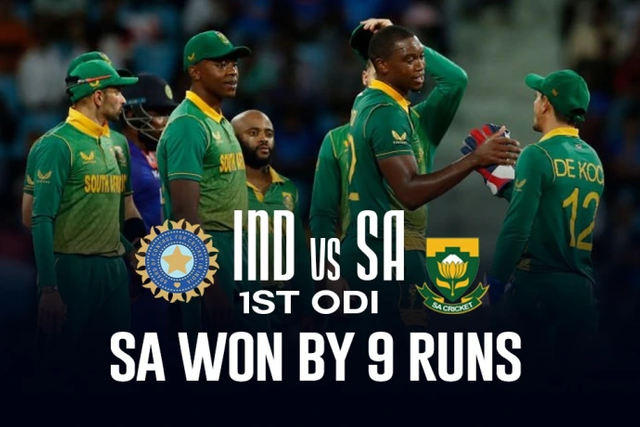 Image Source
Hello and good evening to all, it has been long time not post here as a lot of busy with work but as soon as get some time, I decided to post again as I am back with cricket post again where South Africa beat India in first ODI in 3 match series. It has been a tough time for South Africa in ODI, as they are struggling for direct qualification for the upcoming ODI World Cup.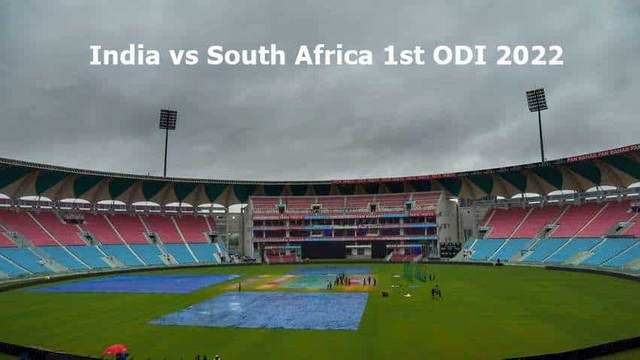 Image Source
It looks like that match will be cancelled due to wet outfield and rain, but somehow everything went well as match started late and thus of 40 overs. India won the toss and no surprise as they bowl first because they want to take advantage of condition as there were some moisture in pitch. South Africa were playing with full strength with their best playing 11 whereas India look playing like they were A team, although it looks well-balanced as they're playing in home condition.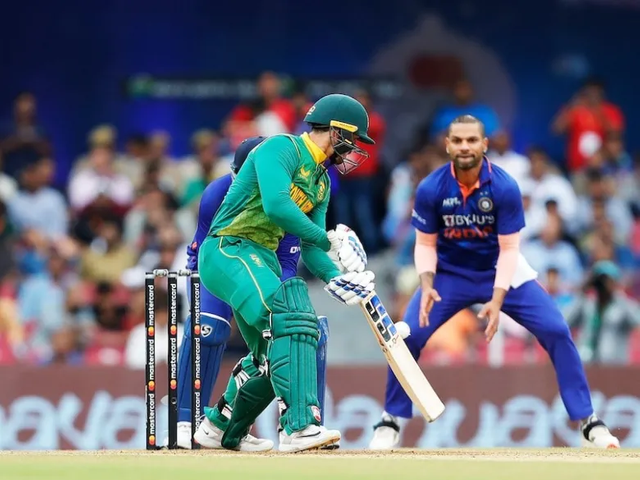 Image Source
India did bowl well in first power play as the ball was moving well and batsmen were struggling to score boundaries. Malan and De Kock not lose their wicket in first power play as gave respect to bowler, and thus it helped a lot for upcoming batsmen. Malan was first to go as Thakur got the breakthrough of opening partnership. Bavuma came with a lot of pressure as his form was not good. He scored two boundaries but once again out early by Thakur brilliant in swinger. Markram was also out on duck with huge turn of Kuldeep Yadav.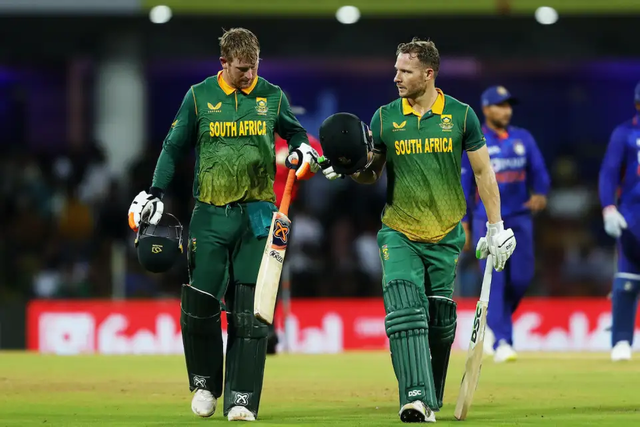 Image Source
It looks like the pitch was spinner friendly as a lot of turn got, so Kuldeep was to look almost unplayable in the first spell. South Africa were finding runs, but it didn't come, and they lose De Kock which put them in trouble. But once again Miller continue his form from T20 to ODI as played a crucial role with Klassen and made a huge partnership of 139 runs which took South Africa to better position. Miller made 75 whereas Klassen made 74 and both remain not out. South Africa made 249 runs in 40 overs, which was a good score on this surface.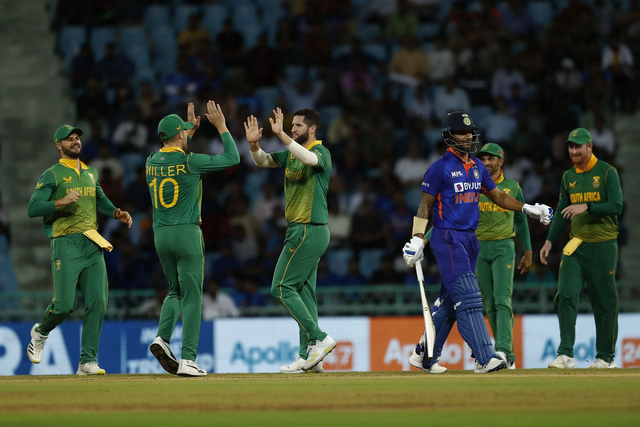 Image Source
While chasing this total, India were a lot of depend on Gill and Dhawan who recently played so well in ODIs. Pitch was helpful for bowler to swing it and thus South Africa took advantage of it as out both openers very early under just 10 runs. Kishan and gayakwad playing very carefully, and they're just aiming to not lose wicket, and thus they are not able to score runs. Maharaj was enjoying bowling as he also got a lot of turn and he and Shamsi took each wicket as India looks in deep trouble at 55 for 4.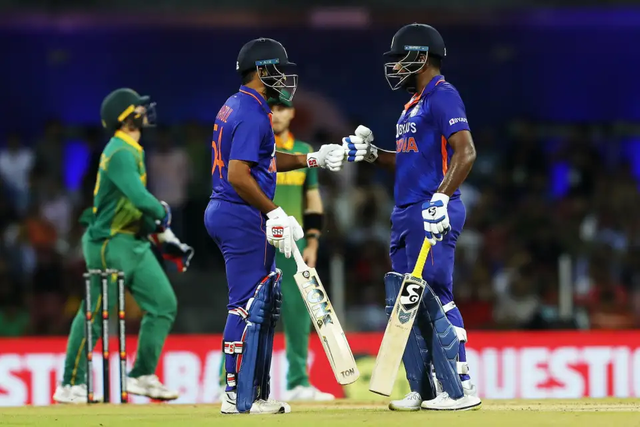 Image Source
Iyer and Samson showed their IPL experience here and started to counter-attack as they look so comfortable to score boundaries. One stage it looks India in commanding position, but they lose Iyer and momentum too. From one end wicket tumbling, and other end Samson kept scoring. At last some miss calculation of taking strike cost India a loss match because if Samson took strike then result may different. Iyer made 50 runs, whereas Samson was unbeaten at 86. In last over, India needed 30 runs where Samson already collected 21 runs, but unfortunately he was from losing side.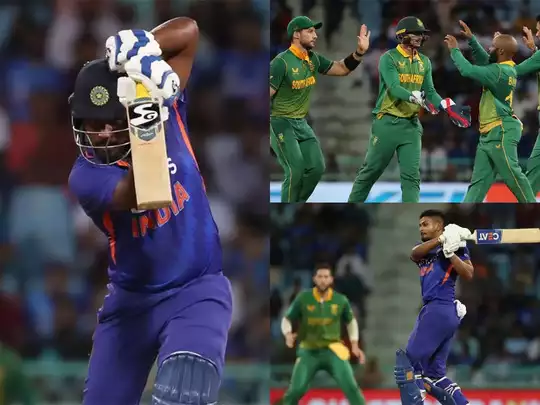 Image Source
South Africa was favorite as they're playing with their main players, but Indian main team already went to Australia for upcoming T20 world cup. New players have good opportunity to prove their place in playing 11, so sure all player will get chance. From South Africa, Rabada, Parnell and Maharaj did good bowling, but Klassen got man of the match award. That's it from me for today, and stay tuned for the next post.