Thursday is Butterfly Day and Insect Day Giveaway- Week 52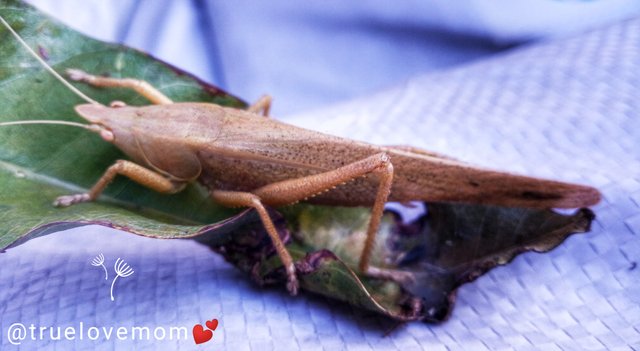 I got this friend one afternoon when I was accompanying my son to supervise a job.
So I thought it was a good idea for these days of being at home to share with @whatisnew the images that I got more information taken from Google Lens.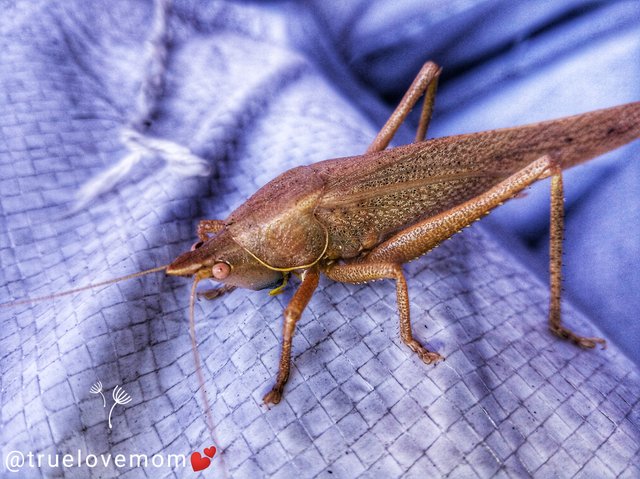 Orthopterans are incests of the hemimetabolic family, they have about 19,000 species distributed throughout the planet.
Relatives of the grasshopper, crickets, locusts, and scorpion.
Its head is generally large and round, with a robust chewing apparatus; the maxillary palps are made up of five segments, the labial ones by three. Compound eyes are hemispherical or hemiovoidal. The forewings are narrow, elongated, the same color as the rest of the body and with wavy ribs.
The hind wings are membranous, transparent or colored, broad due to the development of the anal region.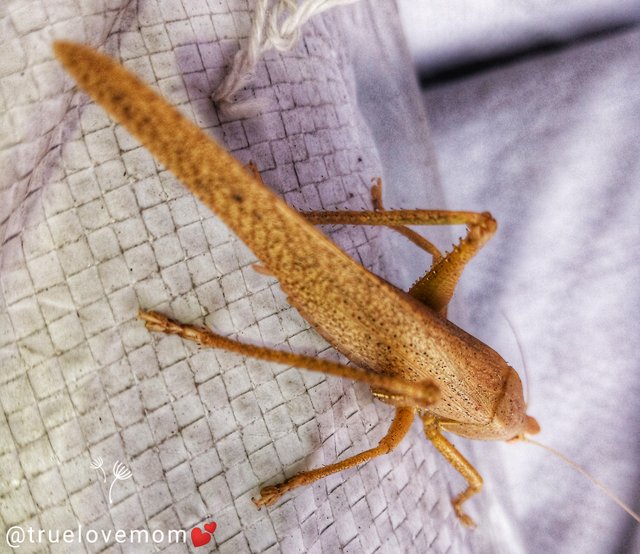 The third pair of legs is adapted for jumping, with long tibias and femurs.
The hind legs are often equipped with spurs to prevent them from slipping.
The abdomen is elongated, cylindrical.
The orthoperos reproduce sexually, the coupling is done without any preliminary courtship. When reaching a few centimeters from the female, the male tries to grab her by the back; the female responds aggressively, although reciprocal contacts have been observed in palps and antennas.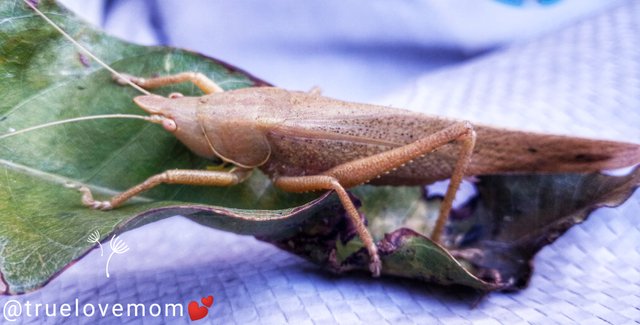 Eggs are taken to protected places: under the bark of trees, inside plant tissues or under the ground.
One of the most notable characteristics of this kind of incest is the sound it makes with the reciprocal rubbing of the first pair of wings.
Communication between individuals of the same species and / or different sex is done by rubbing parts of their body, wings or hind legs.
Facts not fear. Clean 🙌 hands. Open 💕hearts.

I am @truelovemon, Mileidy. Lover of nature and everything that inhabits it. Passionate about photography, not only a click is enough, it is to see beyond your eyes, it is to fill you with the hidden beauty in the simple.