You are viewing a single comment's thread from:
RE: Buy Splinterlands Untamed packs cheaper through Steem-Engine.
That's quite a discount Mark! I wonder why are people selling their packs at a discount...
I noticed you opened your packs one by one. If you want to open multiple packs at once, you can skip some steps by using "Open Quantity":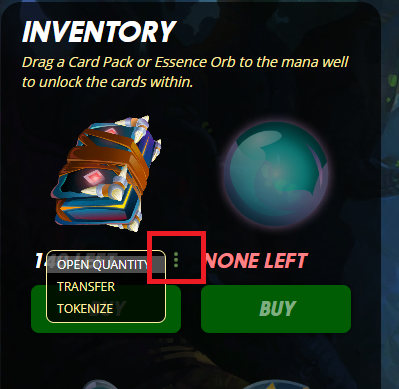 Click on the three dots between packs and orbs on the Open page (as marked on the image above), and choose Open Quantity option from the dropdown menu. In the popup you will enter the number of packs you want to open at once.
You can still click on each card or choose Reveal All - your choice.