---
Hello 3speak and CTPtalk, this is Erik Gustafsson, @flaxz on Steem, 3speak and CTPtalk, and in this video I talk about #Ebooks and that I have just set up a new PDF Rebrander for mine.
So a few days ago I was made aware of an issue with the free PDF Rebrander that I used, it constantly excluded one link and I had missed that.
That is why I have now bought a PDF Rebrander script, Easy Viral PDF Brander, and set it up on my own website.
This script makes it very easy to rebrand my ebooks, just fill in a few forms with your affiliate ID's and hit the Rebrand! button, and this will also host your rebranded PDF for you, and allow you to change your details in the future if they change.
I have tested it myself and got third party confirmation that it works, plus I sent out an email to my list 2 days ago with all the details, and it's working great so far.
So now it's even easier to rebrand and use my ebooks with your own links and to give them away as a lead magnet, I hope you will like it.
This is my own personal opinion, do your own research before investing, and seek legal counsel if uncertain.
Enjoy watching the video!
---
Credits For Music
Music Intro: YouCut
Music Theme: Turismo
URL: https://icons8.com/music/
Music Video: YouCut
Music: Silence theme
Musician: InShot
Stay Awesome!
Sincerely,
Erik Gustafsson
https://flaxz.dblog.org/
https://www.ctptalk.com/@flaxz
Do your own research before investing.
---
Join me on Discord: https://discord.gg/F6cCZ2N
Join me on ClickTrackProfit: https://clicktrackprofit.com/flaxz
Guide: How To Create - Your Own Sales Funnel
---
Sign up for free to my email lists and ebooks, click the banners below.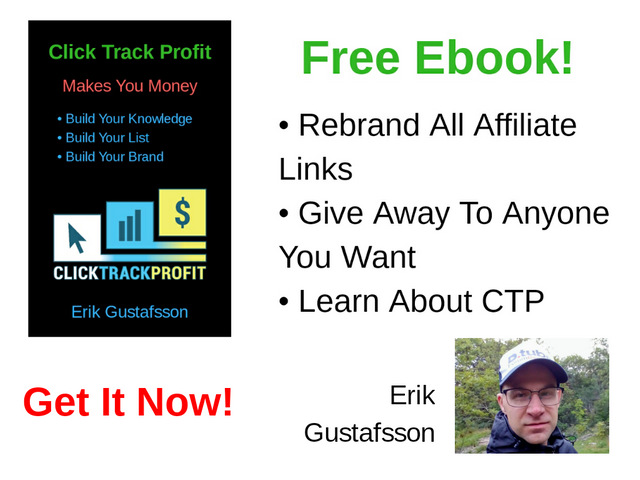 ---
▶️ 3Speak