---
Hello 3speak and CTPtalk, this is Erik Gustafsson, @flaxz on Steem, 3speak and CTPtalk, and in this video I talk about #Branding and the importance of creating content every day.
So as an affiliate marketer it is very important to build your brand and the know, like and trust that is needed for most people to do business with you.
And the best way to do that is by consistently creating content every day, that you publish it on your blog or vlog, this makes it easy for people to follow you, and they also have continuity in following your journey.
Plus you are also paid to build your brand by creating on Steem and CTPtalk, so there is no excuse to not do it, and it does not have to be heavy content, it can be a picture with some graphics that you post on Appics, or a short blog post or video.
The important part is to do create and publish something every day and make a habit out of it, and thereby continuously build your brand with the know, like and trust that you need as an affiliate marketer.
This is my own personal opinion, do your own research before investing, and seek legal counsel if uncertain.
Enjoy watching the video!
---
Credits For Music
Music Intro: YouCut
Music Theme: Turismo
URL: https://icons8.com/music/
Music Video: YouCut
Music: Silence theme
Musician: InShot
Stay Awesome!
Sincerely,
Erik Gustafsson
https://flaxz.dblog.org/
https://www.ctptalk.com/@flaxz
Do your own research before investing.
---
Join me on Discord: https://discord.gg/F6cCZ2N
Join me on ClickTrackProfit: https://clicktrackprofit.com/flaxz
Guide: How To Create - Your Own Sales Funnel
---
Sign up for free to my email lists and ebooks, click the banners below.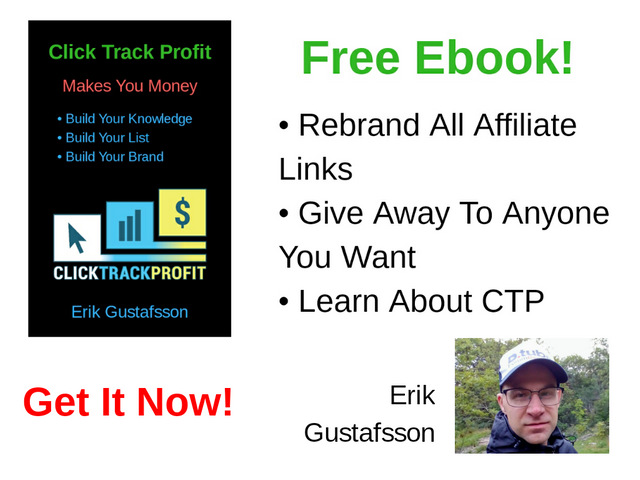 ---
▶️ 3Speak