Interview with the Founder of PYRO Network
---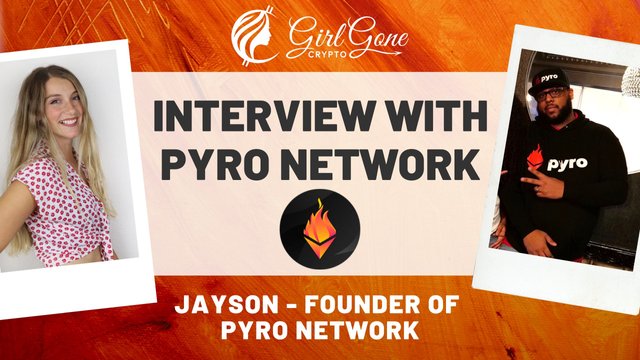 Hello Steemians/Hivians?
I've been making great use of all this quarantine time and making videos like a mofo! I've got another great crypto interview to share with you guys tonight.
I had the awesome opportunity to do one of the first interviews ever conducted with the PYRO Network founder, Jayson. You guys we were laughing and having an awesome time and I think you are going to love this interview!
What is PYRO? It is a deflationary and staking ERC20 token that powers a series of projets including a social network, digital advertising network an blockchain gaming dApp platform that utilize the PYRO token.
In this video we chat about:
Why he decided to start PYRO and what need it is fillig in the market.
The target market for this network and
Why he chose the name PYRO and the fire emblem for their branding.
The strong community he's been able to build around PYRO and why the people within that community are so connected to each other. ❤️
The PYRO token - where people can find PYRO to buy/sell/trade, what ways people can earn PYRO, and then in what ways people can use their PYRO.
This was such a fun conversation and I'm so glad I had a chance to meet Jayson and learn more about PYRO.
🔗Guest Social Links:
https://twitter.com/PYRODOTNETWORK
pyro.network
https://coinmarketcap.com/currencies/pyro-network/
https://discordapp.com/invite/YmJd5QT
XO, Lea







Girl Gone Crypto Community
Steem Sister Show Community
FinallyFriday Community

---
▶️ 3Speak