There's SCIENCE Behind Crystal Singing Bowls? Especially for Newbies?
---
We KNOW that mindfulness, meditation and relaxation have a positive and beneficial effect on the body's stress response, hormone secretion and immune function. They do, however, demand a commitment to, and a consistency of, learning and practice. Unfortunately, many people can't or won't give mindfulness practice or meditation the priority it needs, despite the science being unequivocal as to the long term health & happiness benefits.
However, a very interesting study set out to examine whether just LISTENING to singing bowls had any effect on health, well being and, consequently, immune function.
"The authors set out to examine the possibility that merely lying down and listening to the high-intensity, low-frequency combination of singing bowls, gongs, and bells in a sound meditation could induce a deep relaxation response and positively affect mood and sense of well-being."
The basic finding? Depression and anxiety were significantly reduced post singing bowl meditation, while a sense of spiritual well-being increased. Just by laying down and listening - no hours of "sitting" or struggle with the mind or ego required.
But the REALLY FASCINATING finding was this:
"Interestingly, previous experience with singing bowl meditations (or lack thereof) also appeared to be a factor in the effects of the meditations. Participants who were previously naïve to this meditation demonstrated larger effects than those who were experienced in these meditations. An unexpected effect was discovered in the significant mean change in the tension subscale from baseline to post-treatment for participants in the age group 40 to 59 years. Those participants in this age group who were previously naïve to singing bowl meditations ("Bowl Naïve") had a significant reduction in mean tension from baseline to post-treatment, indicating a dramatic effect of the meditation."
You can read more about this study HERE.
The take home is clear: if you've never just laid down and been bathed in the healing magic of a crystal singing bowl session, you should. No idea what it might sound like? That was the purpose of this little video: to give you a taste-look-see at what to expect.
If you're feeling less than fit & fabulous and are open to trying something superbly relaxing and with proven health outcomes, you might try a crystal or Tibetan singing bowl session.
The video I've shared here is of "Bowl Master", Ali Young, from Chiang Mai Holistic in Chiang Mai, Northern Thailand. Yes, I CAN say I have had the pleasure and powerful experience of swimming in Ali's magic. I never dreamed it would be so powerful!
Being open to ancient natural healing techniques is even easier when the science is clear. Nothing is required, other than that you show up for the session and allow yourself to be taken on a sound journey. And who new that being a newbie here would give you a better healing outcome?
So.... have YOU been to a crystal singing bowl session? Would love to hear of your experience in the comments below.
Feeling blessed & very, very relaxed in my Thai natural world.
---
Come check out my natural Thai herbal business… yes, we ship world-wide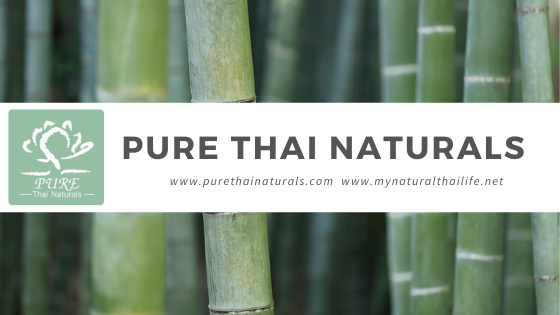 Leading the curation trail for both @ecotrain & @eco-alex.
Click Here To Join the manually curated trail "@artemislives" to support quality eco-green content.


---
▶️ 3Speak