Story From Indian History #1: Bhangarh Fort Most Haunted Place In INDIA
I am starting a new blog in which I am going to tell you about story and history of INDIA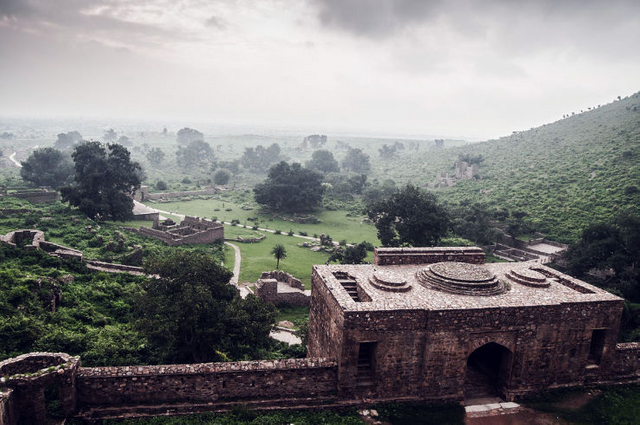 Steemit Community is form all over world , you must have a place in your country or city which is considered haunted .
Bhangarh Fort is considered most haunted place in India , not many people know of this fort which is situated 300km for the capital New Delhi
Bhangarh Fort was developed by King Bhagwant Das in 1573 , he had 2 sons, Man Singh and Madho Singh
Madho Sing ruled his whole life in Bhangarh. He named it after his grandfather known as Ban Singh
WHERE THE RUMORS STARTED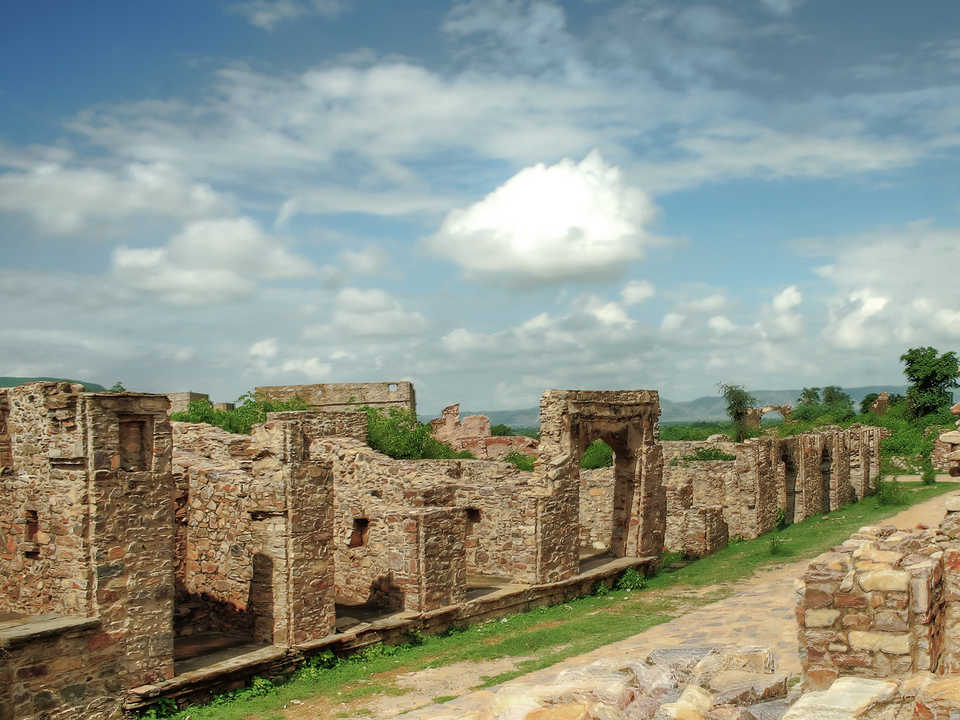 There were tourists who were visiting the fort decided to test the rumors about it and entered the restricted part of fort
by bribing the guard, he let them but with warning that it is not advisable to go inside as it is haunted during night.
When tourists entered they saw a boy crying in room which has no door only a window tightly grilled , to make sure no one comes in or out, they decided to the help the boy and no one has seen or heard about them till then.
LEGEND BEHIND THE FORT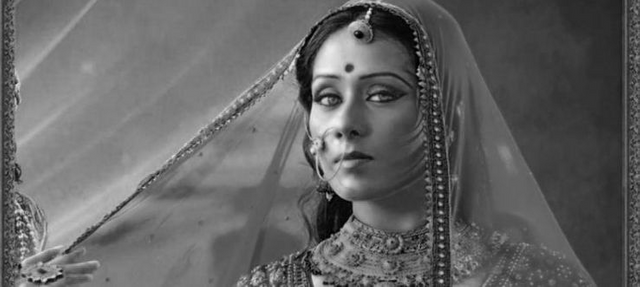 There was princess named Ratnavati , stories of her beauty was known all over kingdom
When she turned 18 she started getting marriage proposals. A wizard fell in love with but he knew he can't possibly ask her to marry so he decided to use a spell.
One day when princess maid was out in the market shopping for her used magic on the oil which will make princess fell in love with her,
But princess found out about the magic and she threw oil in the rock which crushed the wizard, before dying he cursed the fort, that there will be no more rebirth .
Later that year princess was killed in a battle , but local people believed she will return and end the unfortunate spell on bhangarh.
please upvote and resteem if you find this interesting