Computer Room Hygrometers
I started out in I.T. in the late 1970's when there were no personal computers. Computer rooms had very stringent environmental controls to ensure the optimal performance of the 'mainframe computers'. I am not sure if these are 'Hygrometers' or a combination of a hygrometer and thermometer. I was also surprised to see how little information there is available on the web around these instruments.
Helping our I.T. Infrastructure Manager the other day in the computer room I came across these relics from the 80's. Sure brought back memories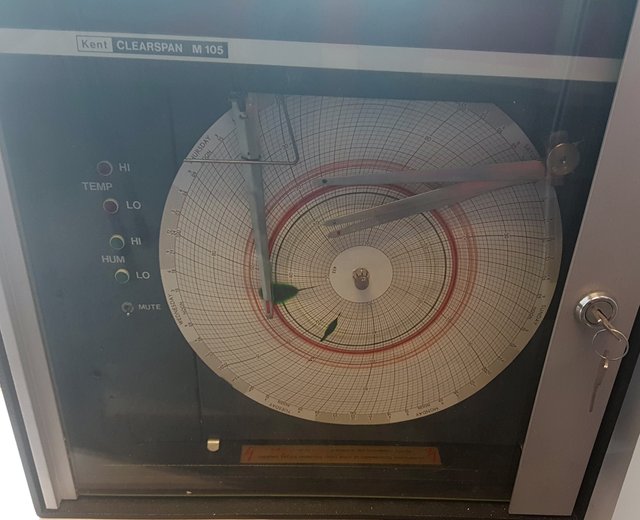 Kent Clearspan m105 - Temperature and Humidity Recorder
This particular one was mounted on a column in more or less the centre of the computer room. It has an alarm which goes off if the temperature or humidity strays outside the control settings, which were 18 - 20 degrees celsius and 70 - 80 gcm (grams per cubic metre)...something around there.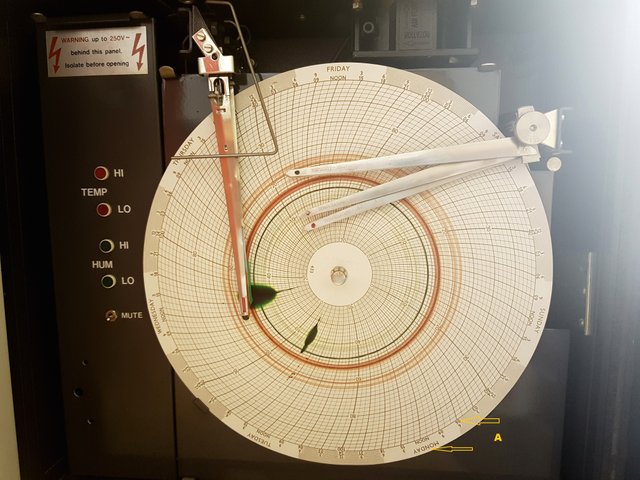 Looking closely one can see the days of the week, and in the body of the printed card is the temperature and humidity ranges. The yellow arrows (A) indicate where the shift leader would calibrate the new sheet every Monday morning at 07h00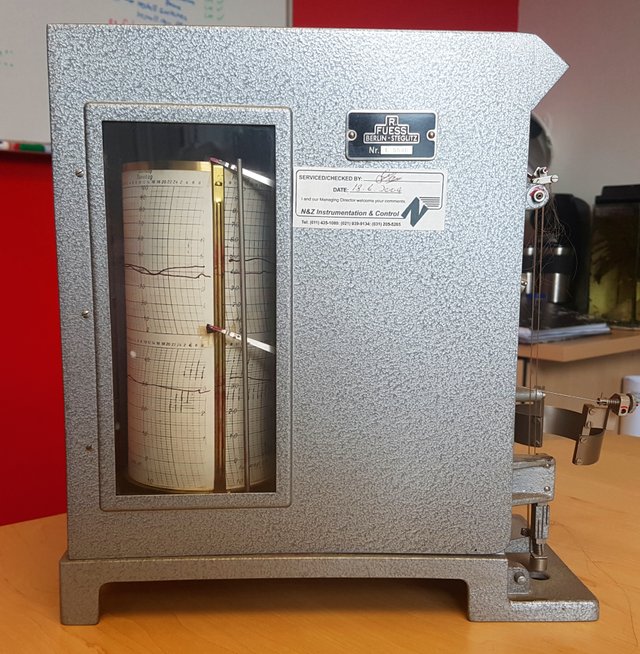 A free standing hygrometer which was moved around at the discretion of the shift leaders when hotspots were suspected
Just some trivia from my past. I can hardly believe that was almost FOUR DECADES ago . As always thank you for reading!!!