I found these antique school desks at a estate sale. They were made by the A. Flanagan Company in Chicago, IL between 1900 and 1950. I believe these particular desks are over 100 years old. Another thing that makes them unique is that they are on wooden slats. They are made of wood and wrought iron.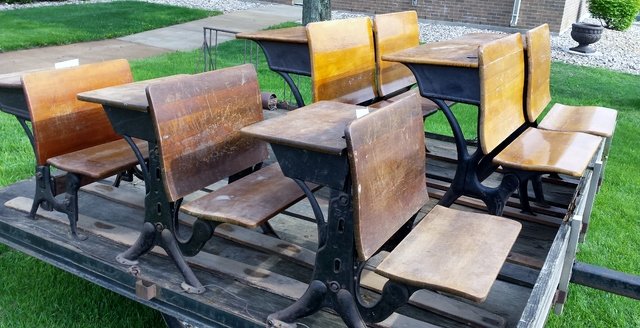 You can read the company name on the side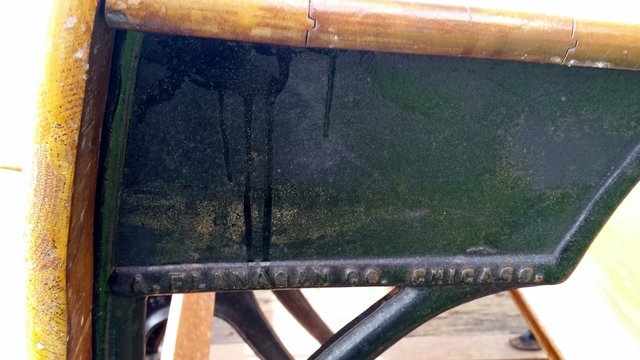 Thank you for reading, please vote for me.