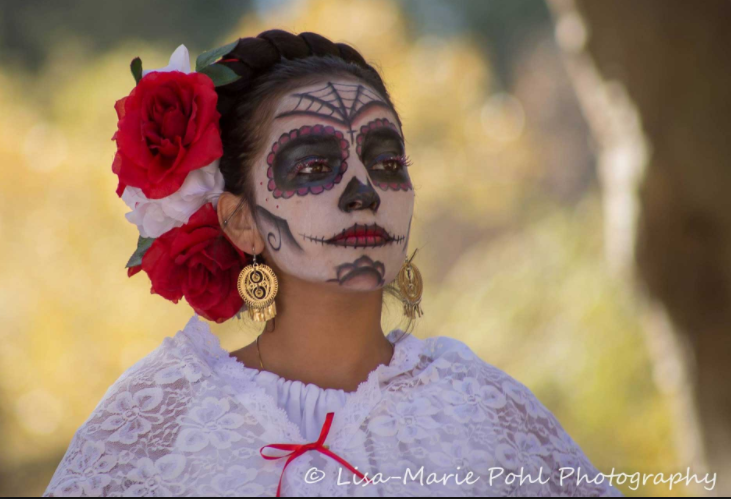 Day of the dead started by the Aztec, Toltec and others thousands of years ago. Mourning was not part of their tradition when loved ones died but a sign of disrespect. Deceased loved ones were kept alive in memory and in spirit by having a special time out of the year to celebrate them. The festivities would start October 30th to November 2nd, deceased loved ones are celebrated by colorful decorative altars and portraits of them along with their favorite foods and drinks.
Today I'd like to share some examples of what an altars looks like. Pictures were taken at the Maya Riviera, Mexico.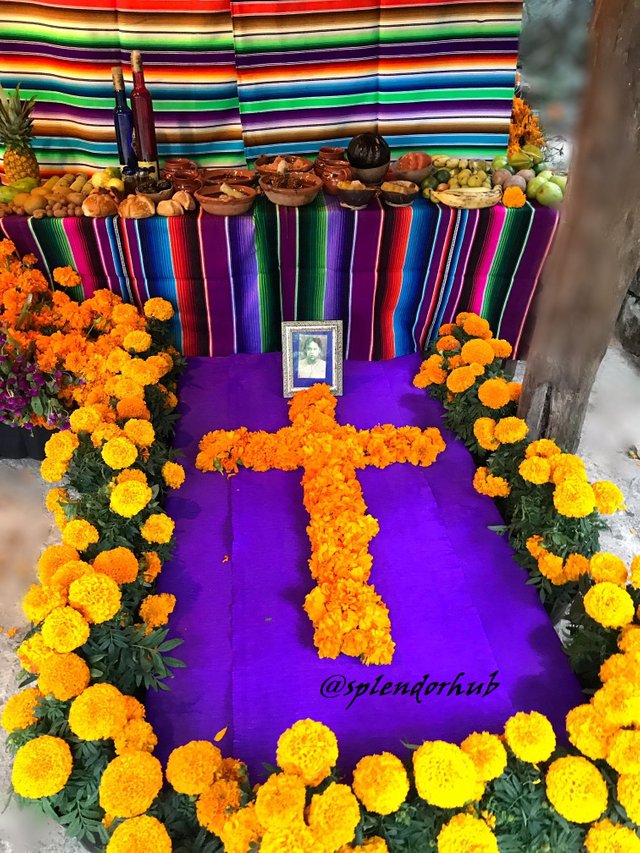 This is one of the colorful decorative flower arrangements.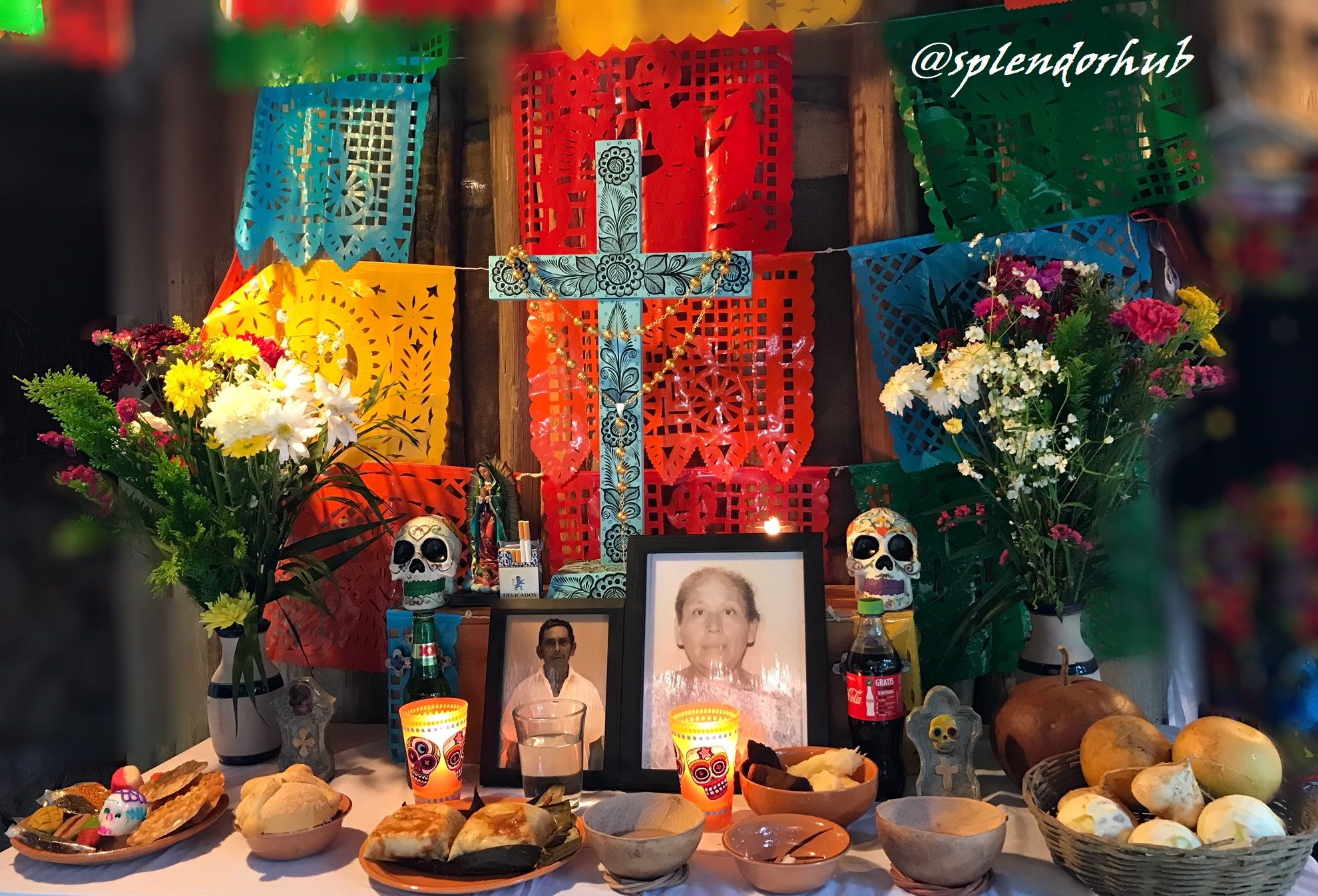 The altars are placed for offerings with foods and other items. Here you can see the portrait of the deceased with pan dulce (sweet bread), tamales, cerveza (beer) and cola. Another popular food item is the candy skull.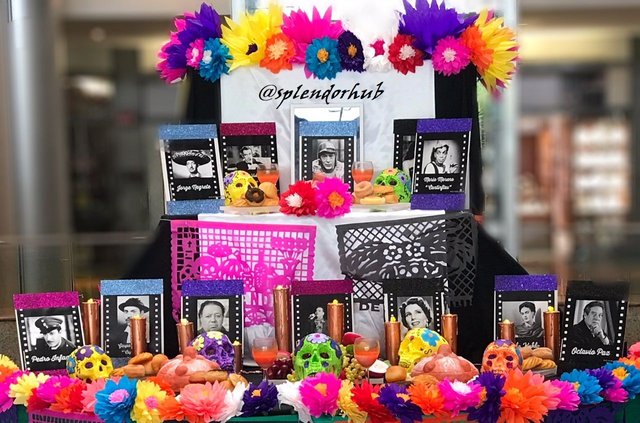 Here's another example of an altar.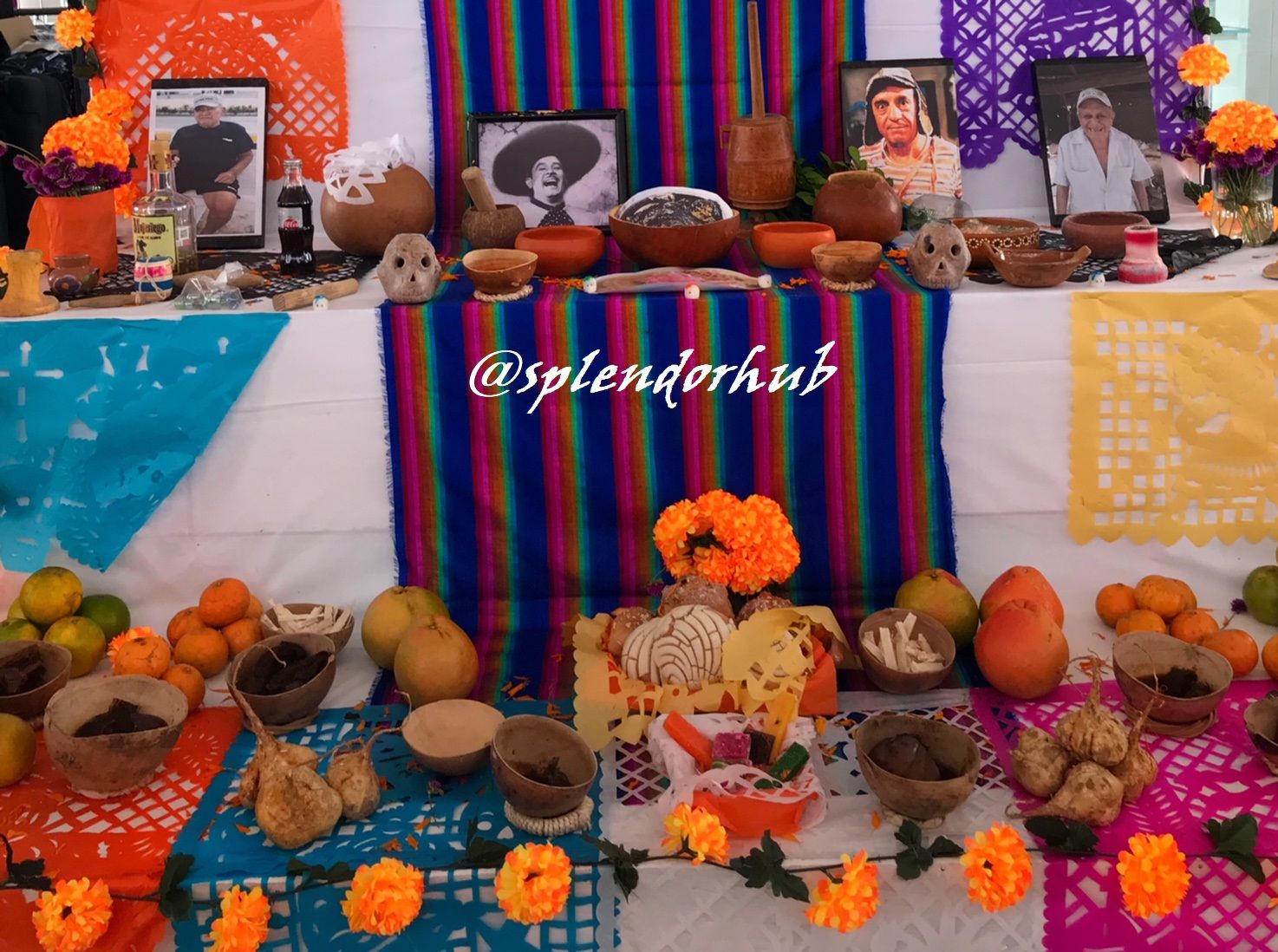 Hope you guys enjoyed this post and learned the main significance for the celebration of the dead. Make sure to drop a line below :) Best wishes to all.
Let all you do be done in love, @splendorhub