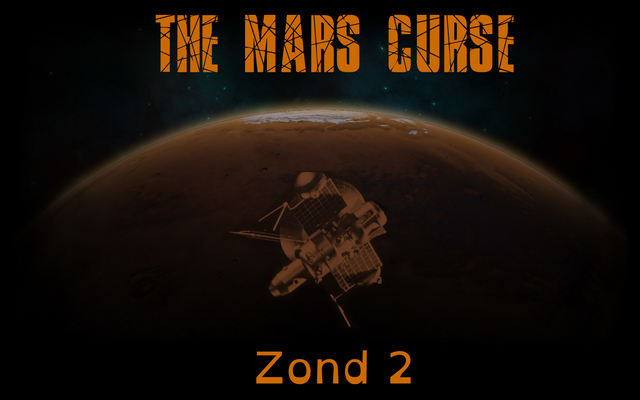 On the 6th attempt by the Russians to get a space probe to Mars, though a communications issue occurs on the spacecraft on its way to the red planet. One of its solar panels stopped functioning causing the space craft to operate at half power, though the doomed spacecraft did a flyby across Mars at 932 miles from its surface.
The probe carried a descent craft and the same instruments as the Mars 1 flyby space craft. The spacecraft had six experimental low thrust electro jet plasma ion engines that served as actuator controls of the attitude control system and could be used instead of the gas engines to maintain orientation. Power was provided by the two solar panels.
Zond 2 / Zond 3MV-4 No. 2:

On November 1964 at 13:12 UTC time Zond 2 was launched onboard the Molniya 8K78 launch vehicle. The liftoff occured at the Baikonur Cosmodrome, Kazakhstan in Russia.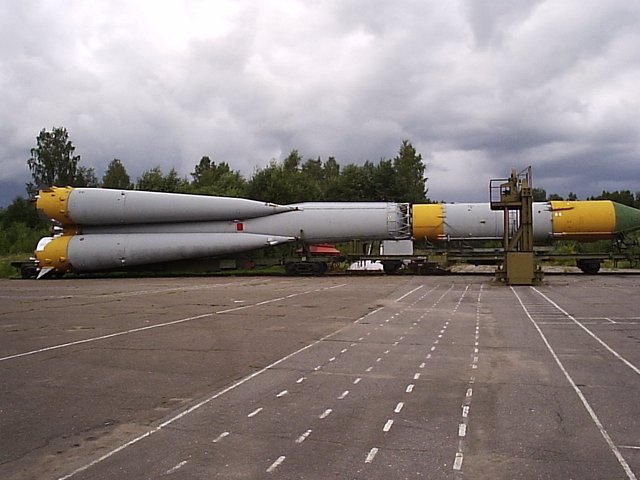 Molniya-M Rocket.
Zond 2 carried a TV camera of the same type later used to photograph the Moon on Zond 3. The camera system also included two UV spectrometers. Just like on Mars 1, an IR spectrometer was installed to search for signs of methane gas or frozen states of it on Mars.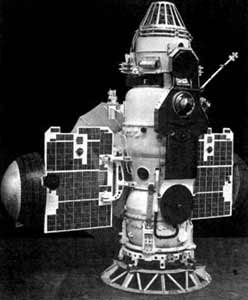 Zond 2 backside
Source: Gunter's Space Page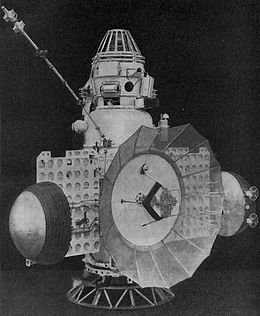 Zond 2 frontside
Source: Wikipedia
Zond 2 also carried 6 PPTs that served as actuators of the attitude control system. They were the first PPTs used on a spacecraft.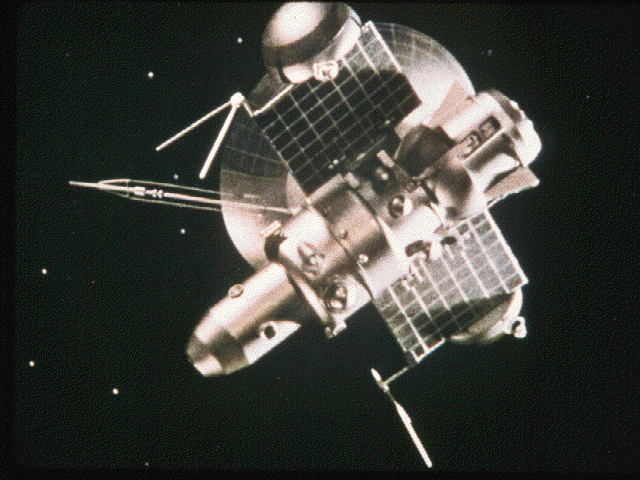 During some maneuvering in early May 1965, communications to the spacecraft were lost. Running on half power due to the loss of one of its solar panel arrays, the spacecraft flew by Mars on August 6th 1965 at 5.62 km/s, 1,500 km away from Mars.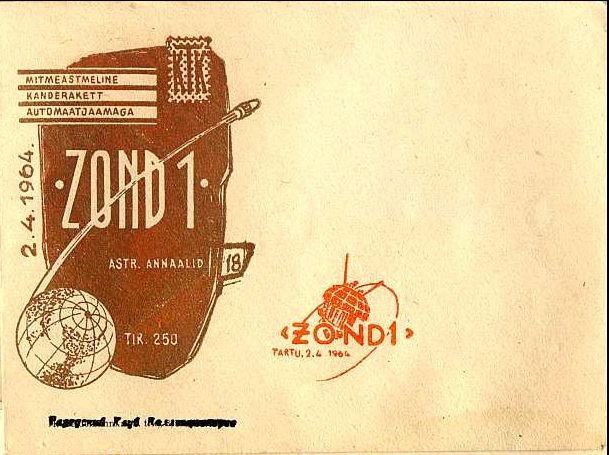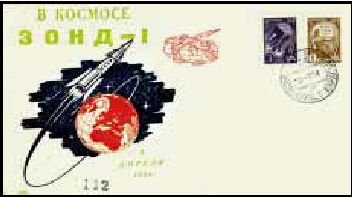 Launch covers of Zond 2 (including anniversary-of-launch covers, and launch-related event covers
Source: http://rammb.cira.colostate.edu/dev/hillger/Zond.htm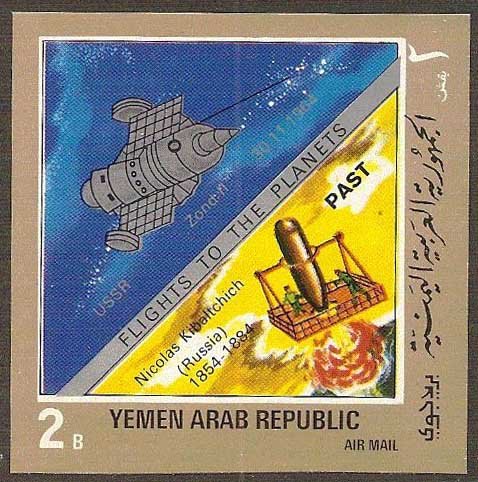 A few stamps made after the Russian spacecraft, these stamps were used in the Yemen Arab Republic.
Source: http://rammb.cira.colostate.edu/dev/hillger/Zond.htm
A list of the instruments carried by the Zond 2 spacecraft:
Radiation Detector
Charged Particle Detector
Magnetometer
Piezoelectric Detector
Radio Telescope
Nuclear Component of Cosmic-ray Experiment
Ultraviolet and Roentgen Solar Radiation Experiment
Imaging System
The craft was meant to survey Mars from its flight-path but lost its communication before reaching Mars. It was 6th attempt of Soviet Union in direction of Mars.

Many attempts were made by the Soviets to get to Mars, but all have failed up to this point in 1965. Six spacecraft attempts to get to mars and all have failed. Though on the horizon there is a success on the way. But made by the Americans and not the Soviets.
---
Ever since the first attempts to get a probe on or even near the planet has ended in disaster over and over again. From the 1960s through the 1980s there 20 out of the 30 total missions to Mars failed and its one of its moons Phobos during those decades.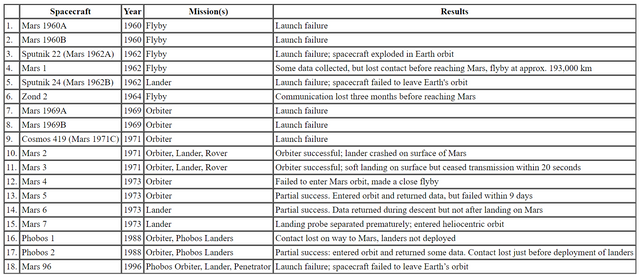 Even into the 1990s issues were still occurring on space craft with the destination of Mars.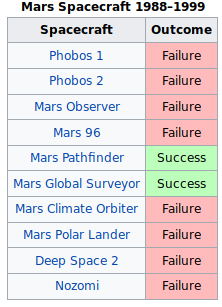 Charts can be found on Wikipedia under "List to missions to Mars"

Above is a chart starting in 1960 through 2016 showing failures, partial success, success, and scheduled.
Sources: > https://en.wikipedia.org/wiki/List_of_missions_to_Mars
---
Addresses below to help me buy better camera equipment and support me to travel to locations to do photo and video and overall great blogs in new places. I would be happy to list some of the contributors in my posts for donations that help me along the way.
| Coin | Address |
| --- | --- |
| BTC: | bc1qhfmvd2gywg4fvrgy2kkkkyqta0g86whkt7j8r7 |
| LTC: | ltc1qdyzm5cwgt8e2373prx67yye6y9ewk0l8jf3ys9 |
| DASH: | XkSqR5DxQL3wy4kNbjqDbgbMYNih3a7ZcM |
| ETH: | 0x045f409dAe14338669730078201888636B047DC3 |
| DOGE: | DSoekC21AKSZHAcV9vqR8yYefrh8XcX92Z |
| ZEN: | znW9mh62WDSCeBXxnVLCETMx59Ho446HJgq |