Small Earthen Statues in the Museum and It's Meaning
What attracted my attention most was small tiny earthen statues in Gyeongju National Museum.
While arranging the photos taken in the museum, I noticed that there were lots of small tiny earthen things.
These things had been out of people's interest for long time.
There were not so many Earthen statues which were in perfect condition.
Lots of them were broken due to the material problem.
It would be natural that the earthen things were broken easily.
Among those earthen statues, I'd like to introduce 3 kinds in this posting.
First thing is really small statue as below.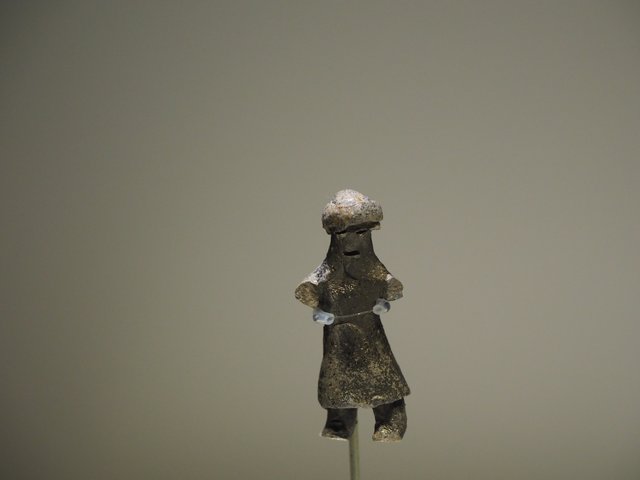 Interest thing is this small figure looks like wear a turban.
It was marvelous for me that there was a man wearing turban in Shilla dynasty, the end of Eurasia more than 2000 years ago.
I posted some days ago about the contact and exchange between Shilla dynasty and Persia.
This could be a evidence of my posting.
If this figure is not a Persian, is it a Indian ?
What do you think ?
Secondly, what I'd like to introduce to you is the figures of cavalrymen.
These cavalrymen figures mean that Shill had a close relationship with horse.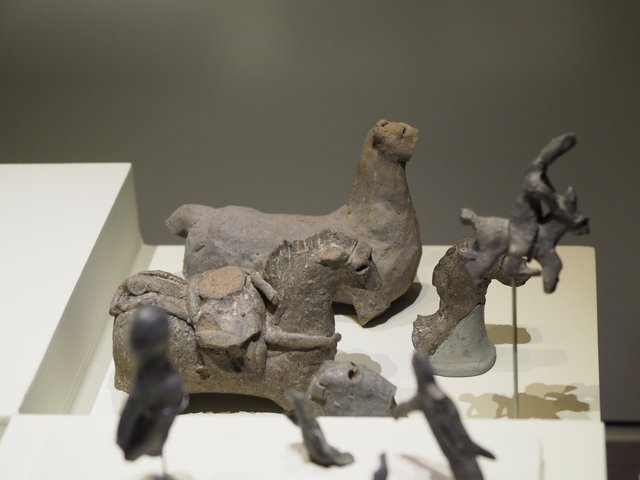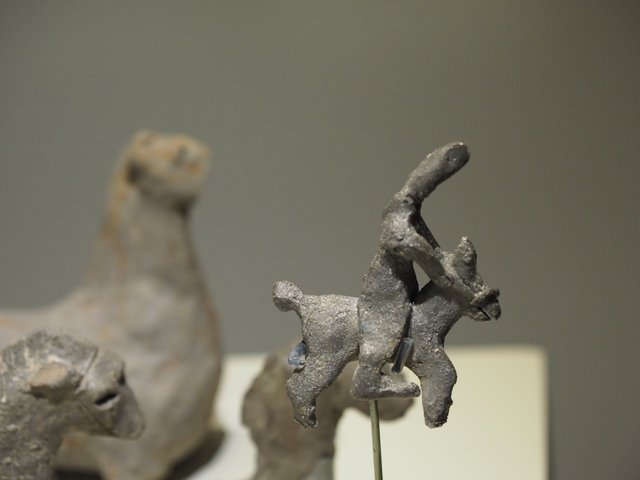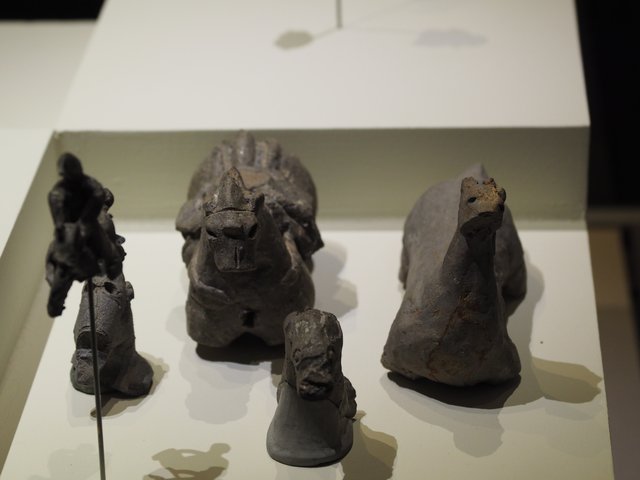 It is believed that people who had been lived in Korean peninsula had came from Central Asia.
It means that Shilla was originally nomad.
Of course, every culture have it's relics relating to cavalry culture.
In the past, horse was a usual transportation mean, so it could be told that the cavalry statues was not so special. But in the case of Shilla dynasty, Quantities are different from usual farming culture civilizations.
The nomadic culture seemed to be a source or origin of these lots of figures relating to the cavalry.
What I'd like to show you next are the pieces of ink stone.
You might know about the calligraphy of brush.
The ink was made by rubbing the ink stone on the ink stone.
It seemed like that the ink stone was made by earthenware instead of stone.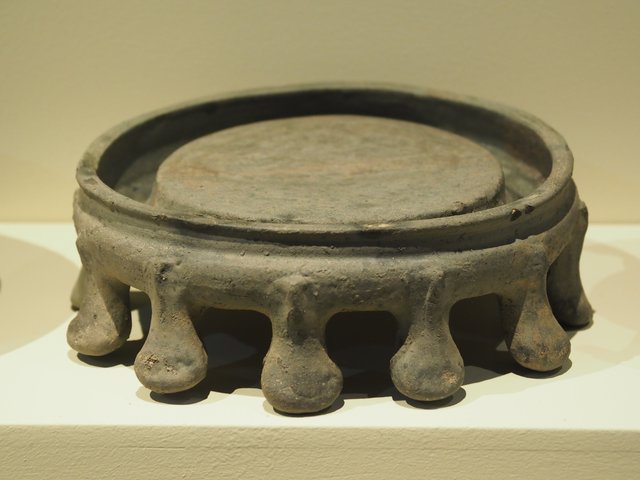 What I saw in the museum was the earthenware.
Here, I like to show you is the legs of the ink stone.
There were lots of legs of the ink stone.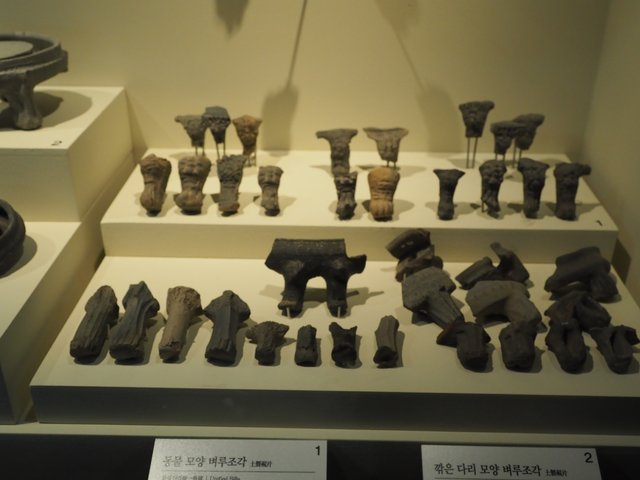 And impressive thing was each legs were so delicately carved.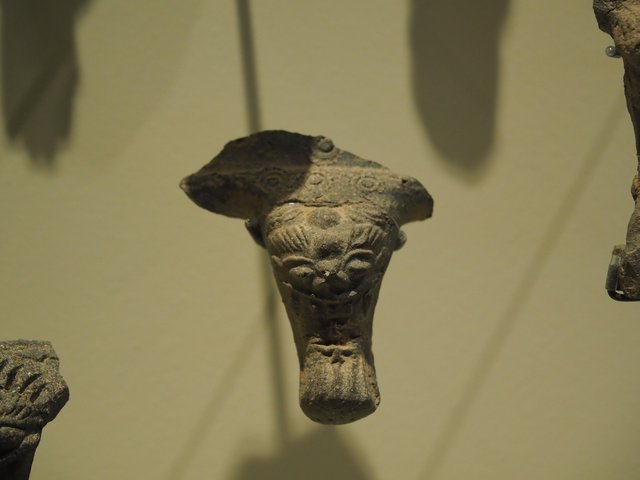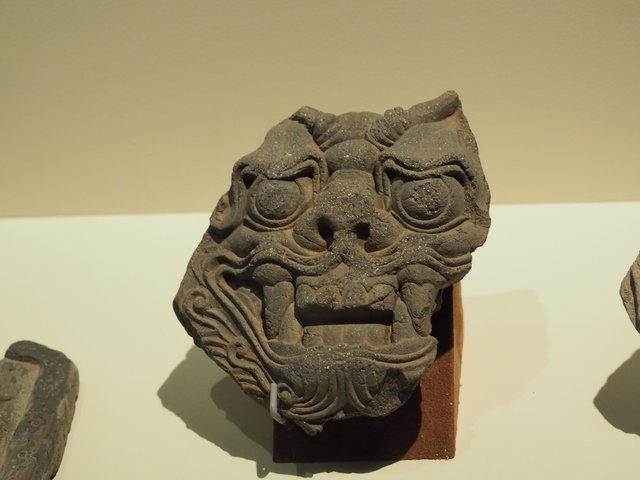 What I interested in was why the patterns on the leg of ink stone were looked like Demon.
All explanation board named these faces of Demon's face.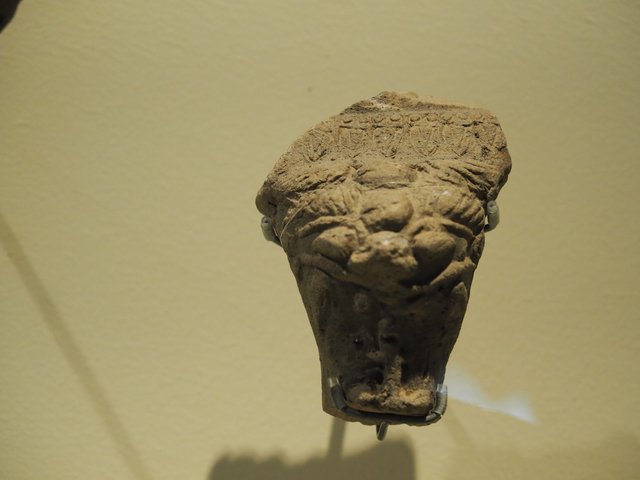 But I don't agree with that explanation.
Nobody had wanted to carve Demon's face on the ink stone.
On the contrary, I think this face was carved to protect evil and demon.
In this point, this face seemed quite different from demon's face.
In my point of view, it looks like a face of dragon, and so on.
Anyway, let's enjoy the delicate carvings.
Thank you so much for your reading