NATIONAL FLAG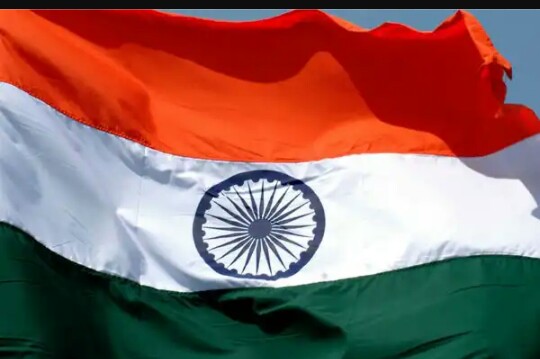 The National Flag is a horizontal tricolour of deep saffron (Kesaria) at the top ,white in the middle and dark green at the bottom in equal proportion. The ratio of width of the flag to its length is two to three . In the centre of the white band is a navy - blue wheel which represents the chakra. It's design is that of the wheel which appears on the abacus of the Sarnath Lion Capital of Ashoka. It's diameter approximates to the width of white band and it has 24 spokes . The design of the National Flag was adopted by the Constituent Assembly of India on 22 July, 1947
The flag code of India,2002,took effect from 26 January, 2002 which brings together all such laws, conventions , practices and instructions for the guidance and benefit of all concerned.
History of Indian flag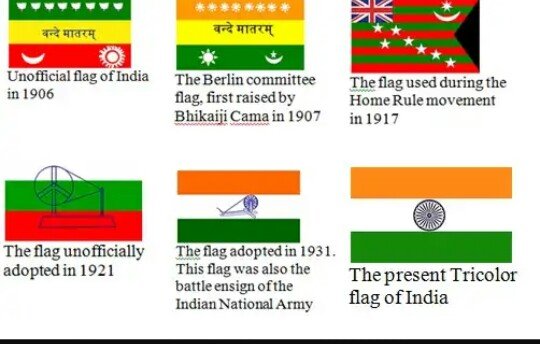 In an important judgement in January, 2004 the Supreme Court ( under the chairmanship of the Chief Justice B. N. Khare ) pronounce that unfurling (hosting) of National Flag is a fundamental right under Article 19 (1)(A).
For the first time the National Flag of India was hoisted in the mid-night of 14th August,1947.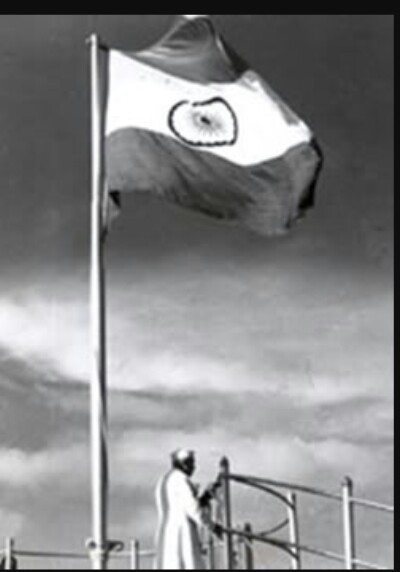 First flag hosted on 15 August, 1947::