Who were the Stasi?
Who were they?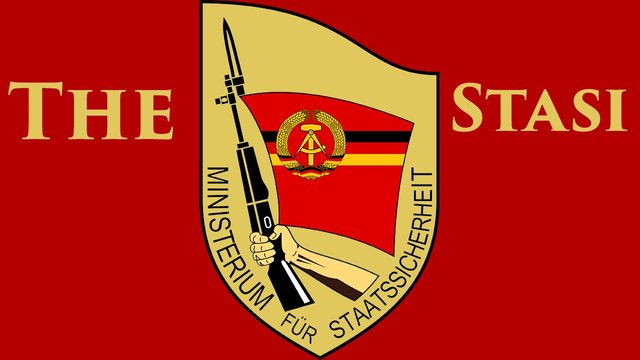 Well, it has been a while, but I am back now. I figured I would just hop back in with some history discussions and see how y'all have been.
East Germany has been a particularly interesting point in history for me. To give a brief overview: After WW2, Germany was split into 2 states. West Germany joined the free western nations in NATO, while East Germany fell under Soviet control and was a member of the Warsaw Pact. What makes it interesting is that is was one of the more prosperous Eastern Bloc countries (by socialist standards) and bordered the democratic state of West Germany. Both east and west though that that border would be where ground troops would face off should the cold war have heated up. In 1990's the Soviet's puppet state fell and the Germanies reunified (some interesting history there) and information about the workings of the secretive socialist state became known. What I will be focusing on is the Stasi.
The Stasi were the German equivalent to the Soviet KGB, gathering intel and performing covert ops on dissenters in order to maintain control over the population, as well as performing spy operations across the world. All documents on citizens that were compiled by the Stasi are actually still maintained by the German government and can be accessed here. One of the most noteworthy, and horrifying, practices of the Stasi was called Zersetzung.
So you want to know what it is? You'll have to read my next post. Be sure to leave a comment if you enjoyed the brief history lesson for an upvote and a comment!