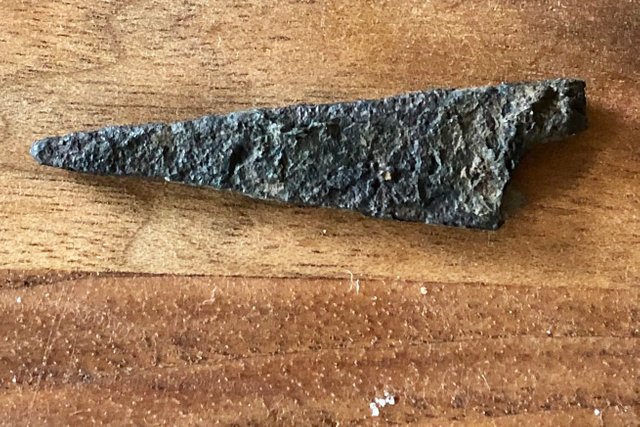 Found in a river, on an old portage route, Sept. 10th, 2019. Ontario, Canada. (Using a Minelab Equinox 800 detector.)
Among other useful items, the French traded knives, arrow and spear points as well as harpoons with the Indigenous people.
This is likely a French spear point, used for spearing fish. Small harpoons were also traded to hunt beaver and muskrat.

It's iron and these were mass produced for trading purposes.
Still authenticating.
~ Rebecca