The weather was sweltering when on the way home from Labuhan Haji. Because it was prayer time, we serve while resting in a mosque in Manggeng, Southwest Aceh. This House of worship is one of the main mosque in the small town of Manggeng.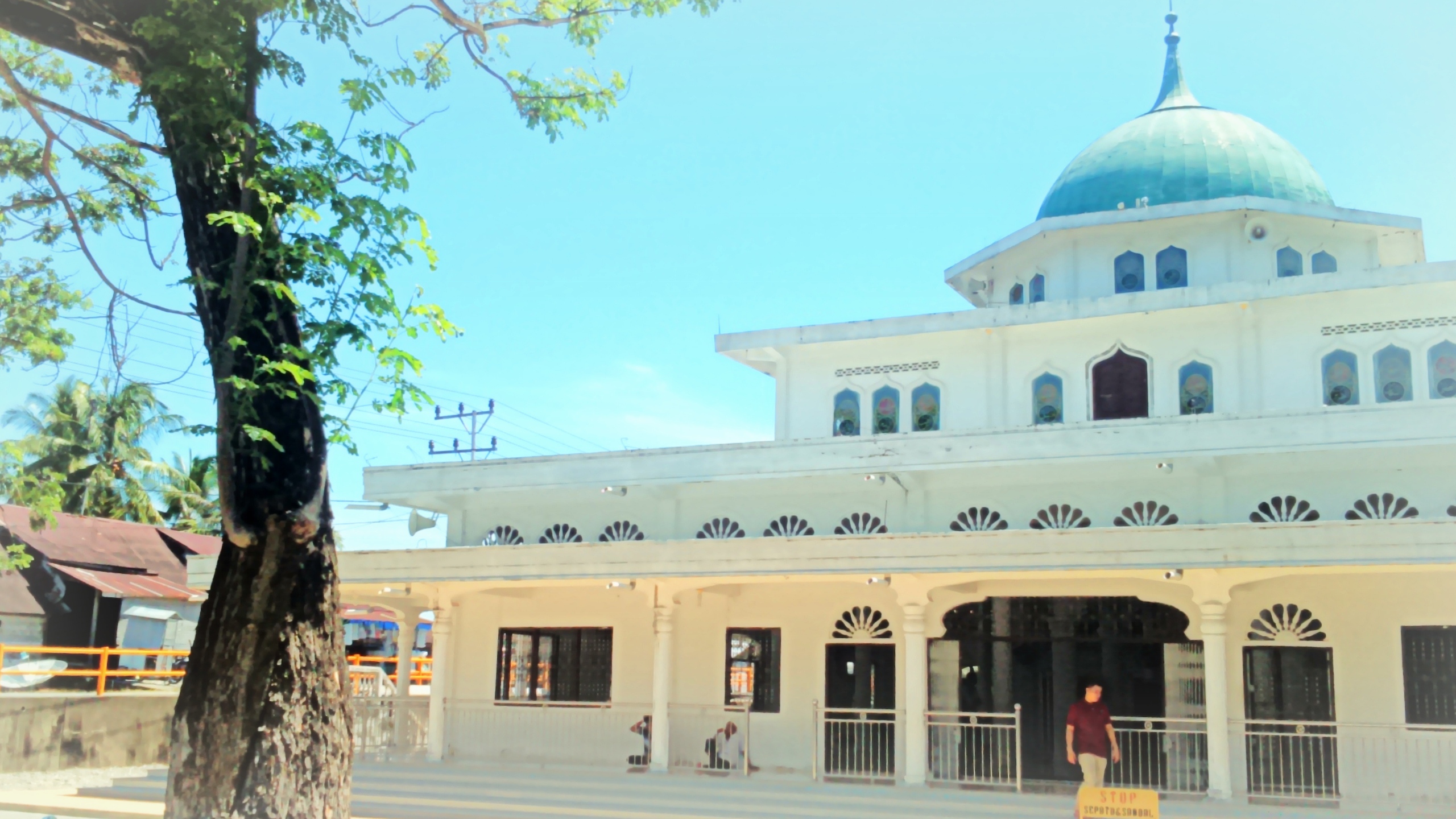 Have a green dome
Whitewashed whole mosque. It is located right on the edge of the Manggeng river and is adjacent to national road. The mosque was reportedly already existed before the independence of Indonesia.
When entering, the atmosphere of peace is so felt. The decor and building reliefs are not so interesting, but we are very solemn to worship here. The mosque is located in the village of Meurandeh, and is often known by the name Manggeng Jami' Mosque.
The area itself is known as the ground struggle of a hero of independence, I.e. Teungku Peukan. In the village this is the Hero spent his life with his family, educating and doing resistance to colonialism. He was a religious leaders who willingly sacrificed possessions and lives for the sake of his people. []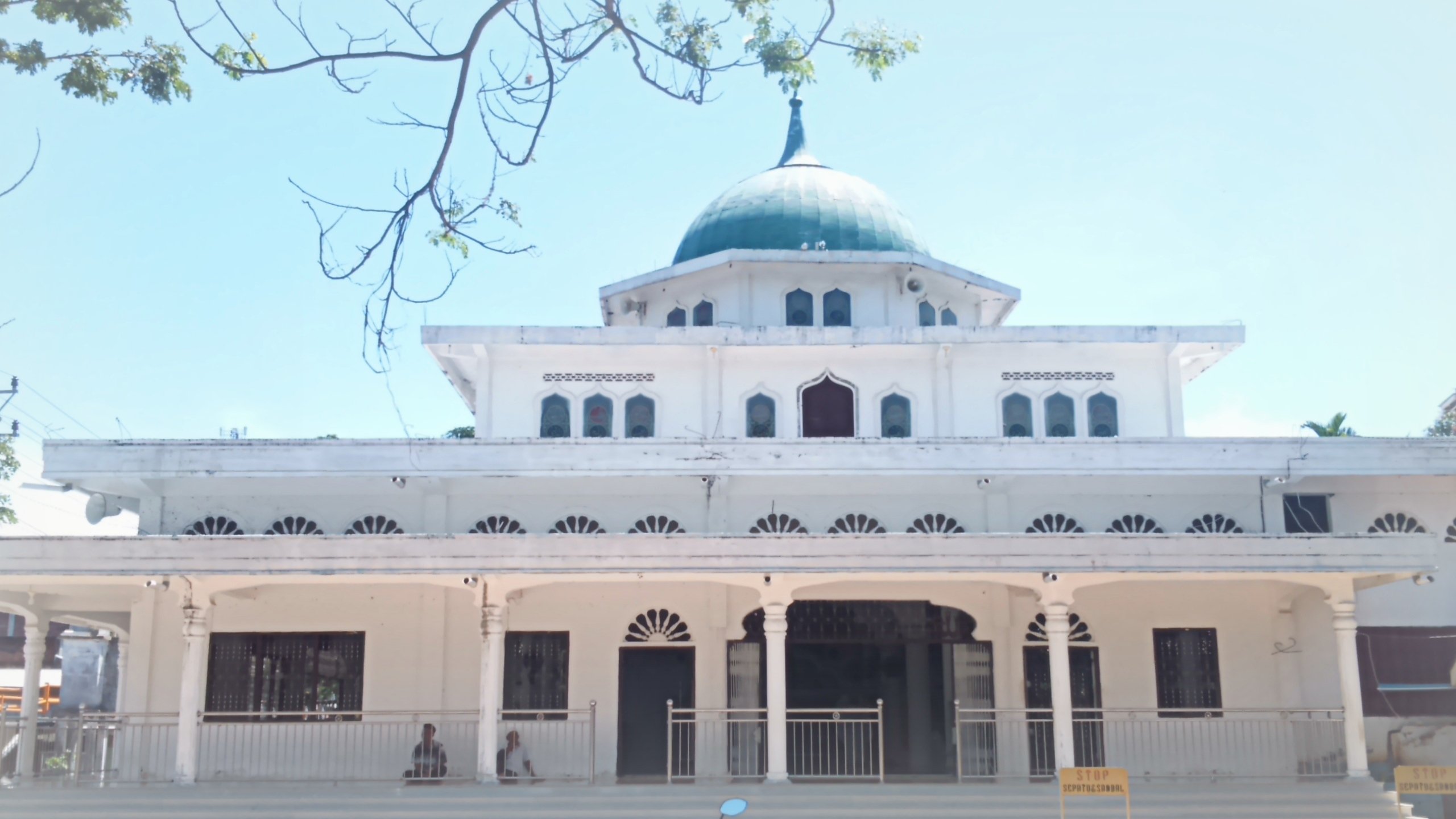 From front side of the mosque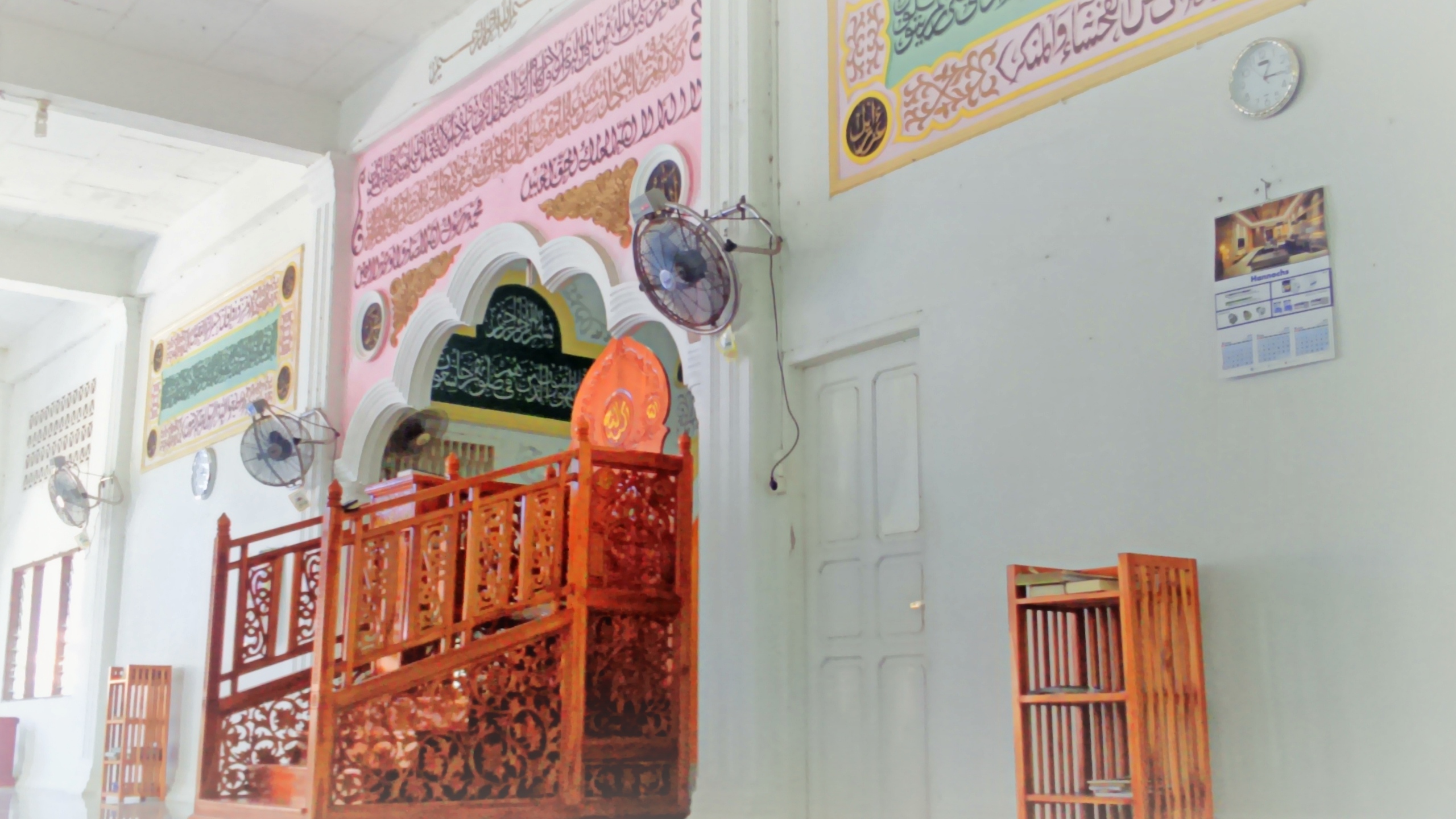 The mosque's mihrab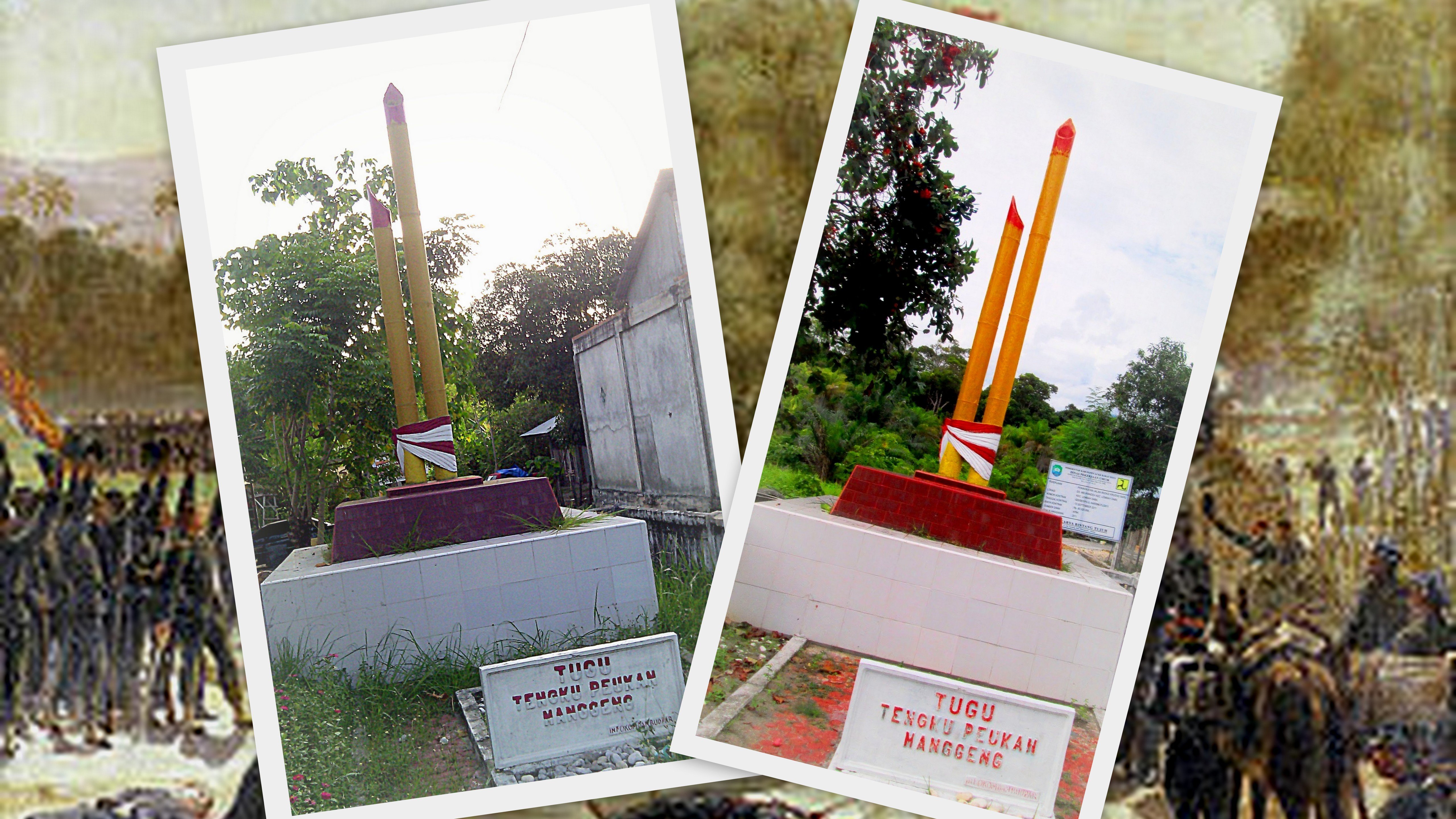 Tgk. Peukan Struggle Monument