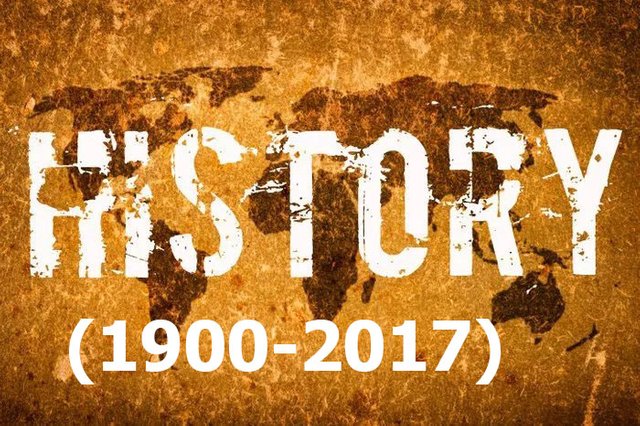 Blog Source: https://www.onthisday.com/today/events.php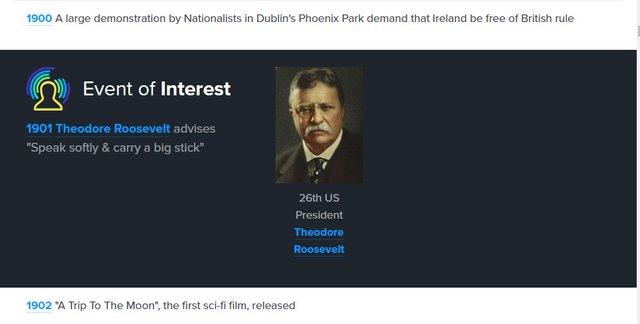 1905 New Zealand beats Australia 14-3 in cold, wet conditions in the first international Rugby Union match between the countries on New Zealand soil at Tahuna Park in Dunedin
1909 King Edward VII signs South Africa Act
1911 Joao Chagas forms Portuguese government
1913 Amsterdam reroutes sewage of canals to South Seas
1914 -3] Gen von Hausen & Countess of France regime flees to Bordeaux
1914 The US Treasury Department establishes the Bureau of War Risk Insurance to provide up to $5 million worth of insurance for merchant ships and their crews
1917 Deutsche Vaterlands Partei formed by admiral Tirpitz
1919 Communist Party of America organizes in Chicago
1919 Italy agrees to general voting right/proportional representation
1920 W Somerset Maugham's "East of Suez" premieres in London
1922 President Ebert declares "Deutschland Uber Alles" the German national anthem
1924 Rudolf Friml and Herbert Stothart's "Rose Marie" opens to rave reviews in NYC
1924 US Men's National Tennis Championship, Forest Hills NY: Bill Tilden wins 5th straight US title; beats Bill Johnston for 3rd straight year 6-1, 9-7, 6-2
1926 Italy signs treaty with Yemen
1929 Unilever forms by merger of Margarine Union & Lever Bros
1929 WOR (NYC) ends affiliation with CBS radio network
1930 1st non-stop airplane flight from Europe to US (37 hrs)

1935 A hurricane slams the Florida Keys killing 423
1936 1st transatlantic round-trip air flight
1936 NFL Chicago College All-Star Game: All-Stars 7, Detroit Lions 7; 76,000 at Soldier Field
1937 US Housing Authority created by National Housing Act

1940 Great Smoky Mountains National Park dedicated
1941 Academy copyrights Oscar statuette
1942 German troops enter Stalingrad
1944 Belgium's Emissie bank closes
1944 Future US President George H. W. Bush bails from a burning plane during a mission in the Pacific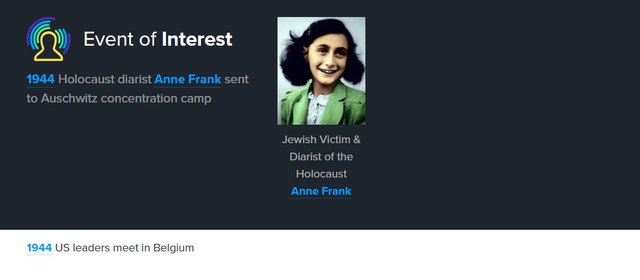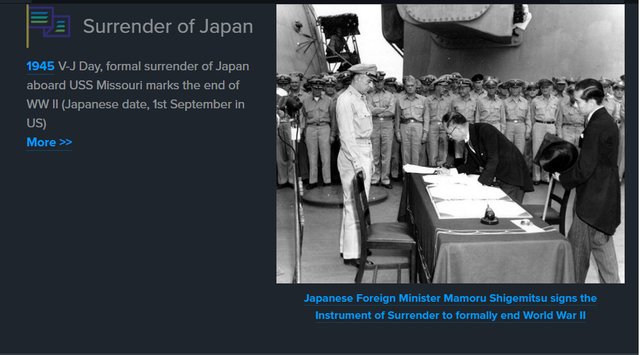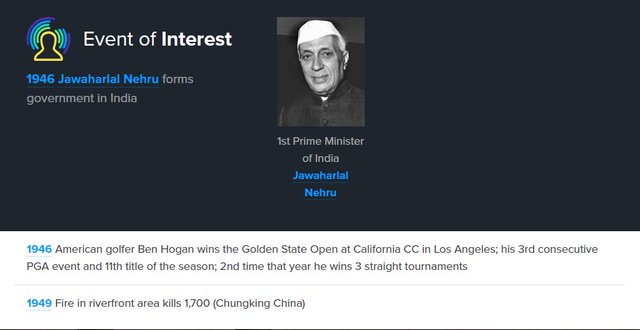 1951 Australia, NZ & US sign ANZUS-pact
1952 Dr Floyd J Lewis 1st uses deep freeze technique in heart surgery
1954 Hurricane Edna batters NE US, killing 20
1954 WTVD TV channel 11 in Raleigh-Durham, NC (ABC) begins broadcasting
1955 KCRA TV channel 3 in Sacramento, CA (NBC) begins broadcasting
1956 Collapse of a rail bridge under a train kills 120 (India)
1956 San Francisco cable line replaced by bus service
1956 Juan Manuel Fangio of Argentina finishes 2nd in Italian GP at Monza to win his 3rd straight world F1 drivers championship by 3 points from Englishman Stirling Moss
1957 1st edition newspaper the Ware Time (in Suriname), 1,700 die
1957 Milwaukee 1st baseman Frank Torre scores 6 runs to tie the MLB record; Braves rout Chicago Cubs 23-10
1957 US performs the nuclear test at Nevada Test Site
1958 Great Britain performs the atmospheric nuclear test at Christmas Island
1958 Hendrik Verwoerd appointed Prime Minister of South Africa
1958 KAYS TV channel 7 in Hays, KS (CBS) begins broadcasting
1958 Minn announces $9 million bond issue to improve Metropolitan Stadium
1958 National Defense Education Act was signed
1958 U.S. Air Force C-130A-II is shot down by fighters over Yerevan, Armenia when it strays into Soviet airspace while conducting a sigint mission. All crew lost.

1960 New Zealand middle distance runner Peter Snell wins the first of 3 career Olympic gold medals when he wins the 800m in Rome
1960 Tamara & Irina Press (Soviet Union) become first sisters to win Olympic gold medals; Tamara wins Rome Olympics shot put one day after Irina takes out 80m hurdles
1960 William Walton's 2nd Symphony, premieres
1960 The first election of the Parliament of the Central Tibetan Administration, in history of Tibet. The Tibetan community observes this date as the Democracy Day.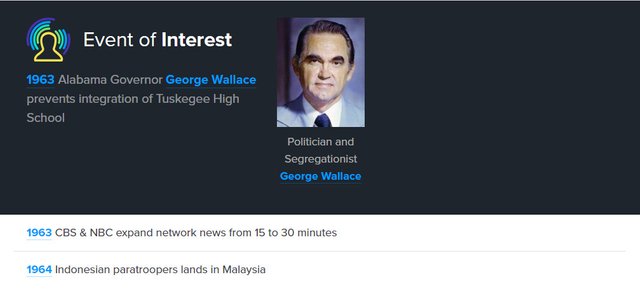 1967 KUHI (now KSNF) TV channel 16 in Joplin, MO (CBS) begins broadcasting
1967 The Principality of Sealand is established, ruled by Prince Paddy Roy Bates.
1969 Ralph Houk signs 3-year contract to manage New York Yankees at $65,000 a season, then the biggest salary in MLB
1969 The first automatic teller machine in the United States is installed in Rockville Center, New York.
1970 US Open first Grand Slam tournament tiebreak is used to decide a set at 6-6; first player to reach 5 points with sudden death at 4-4
1971 NY's Electric Circus Club goes out of business
1971 There are further Irish Republican Army bombs set off across the region, including one in Belfast which wrecked the headquarters of the Ulster Unionist Party
1972 Chicago Cubs pitcher Milt Pappas no-hits San Diego Padres, 8-0

1972 USSR performs nuclear test at Eastern Kazakh/Semipalitinsk USSR
1972 The headquarters of the Ulster Unionist Party (UUP) in Belfast is severely damaged by an IRA bomb
1972 East German swimmer Roland Matthes wraps up the Olympic backstroke double with a world record 2:02.82 in the 200m in Munich, having already won the 100m in Olympic record time
1972 American breaststroker John Hencken beats David Wilkie of Great Britain to win the 200m gold medal in world record 2:21.55 at the Munich Olympic Games
1972 American breaststroker Cathy Carr swims a world record 1:13.58 to win the 100m gold medal at the Munich Olympics
1972 John Akii-Bua of Uganda with a world record 47.82 wins the 400m hurdles gold medal at the Munich Olympics
1972 East German sprinter Renate Stecher sets world record 11.07 to beat Raelene Boyle of Australia for the women's 100m gold medal at the Munich Olympics
1972 French track cyclist Daniel Morelon successfully defends his Olympic sprint title beating Australian John Nicholson for the gold medal in Munich
1972 For the first time since the advent of the Modern Olympics in 1896, a non-American wins the pole vault gold medal; East German Wolfgang Nordwig clears 5.5m at the Munich Games
1973 Billy Martin is fired as Detroit Tigers manager due to continual differences with the front office; goes on to manage Texas, Oakland and NY Yankees (in 5 separate stints)
1973 Netherlands win their first men's hockey World Cup, 4-2 on penalties over India in Amstelveen, Netherlands
1974 Jerry Lewis' 9th Muscular Dystrophy telethon
1979 "I Remember Mama" closes at Majestic Theater NYC after 108 performances
1979 US Men's Amateur Golf Championship, Canterbury GC: Mark O'Meara wins 8 & 7 over John Cook
1980 Australian cricket batsman Kim Hughes becomes 3rd player to bat on all 5 days of a Test match as the rain affected Centenary Test peters out to a draw at Lord's; BBC's John Arlott calls his final match
1981 USSR performs underground nuclear test
1981 38th Venice Film Festival: "Die bleierne Zeit" directed by Margarethe von Trotta wins Golden Lion
1982 Rolling Stone Keith Richard's house burns down
1983 Yitzḥak Shamir (Likud party) endorsed by Menachem Begin for Israeli PM
1984 "Zorba" closes at Broadway Theater NYC after 362 performances
1985 Jerry Lewis' 20th Muscular Dystrophy telethon raises $33,100,000
1986 Cathy Evelyn Smith sentenced to 3 years for death of John Belushi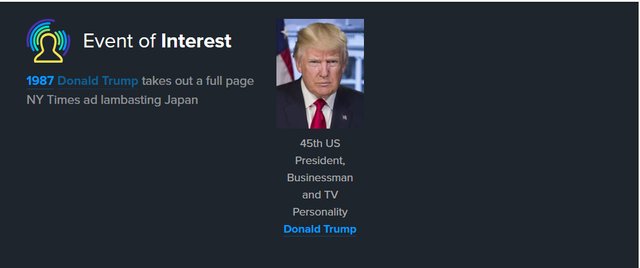 1987 Houston outfielder Kevin Bass becomes 1st NL player to switch hit HRs in a game twice in one season in Astros 10-1 win v Cubs
1987 Philips introduces CD-video
1987 Trial begins in Moscow for West German pilot Mathias Rust, who flew a private plane from Finland to Moscow, USSR
1988 Amnesty International's Human Rights Now! tour begins in Wembley
1990 "Grapes of Wrath" closes at Cort Theater NYC after 188 performances
1990 Steve Allen, installed as a new abbot of Hartford St Zen Center, San Francisco
1990 Toronto Blue Jays pitcher Dave Stieb throws MLB record 9th no-hitter of the season; beats Cleveland, 3-0
1991 Jerry Lewis' 26th Muscular Dystrophy telethon raises $45,071,657
1991 US officially recognizes independence of Estonia, Latvia & Lithuania
1992 Nicaragua struck by earthquake/floodings; 118 die
1992 US dollar valued at 156.50 guilder (record)
1993 10th MTV Video Music Awards: Pearl Jam, En Vogue wins
1993 Central African Republic ex-emperor Bokassa freed
1993 Day of Peace in South Africa
1994 Spanish road cyclist Miguel Induráin sets UCI hour world record distance 53.04 kilometers in Bordeaux, France

1995 Southern California begins using new area code 562
1996 Jerry Lewis' 31st Muscular Dystrophy telethon raises $49,200,000
1996 Soyuz TM-24, lands
1996 A peace agreement is signed between the Government of the Republic of the Philippines and the Moro National Liberation Front in Malacañang Palace.
1997 Howard Stern Radio Show premieres in Montreal Canada on CHOM 97.7 FM and in Toronto Canada on CILQ 107.1 FM
1998 Swissair Flight 111 crashes near Peggys Cove, Nova Scotia. All 229 people on board are killed.
1998 The International Criminal Tribunal for Rwanda finds Jean-Paul Akayesu, the former mayor of a small town in Rwanda, guilty of nine counts of genocide
2008 54th National Film Awards (India): "Pulijanmam" wins the Golden Lotus
2009 66th Venice Film Festival: "Lebanon" directed by Samuel Maoz wins Golden Lion
2012 15 people are killed by a car bomb attack at a refugee camp in Sbeineh, Palestine
2012 A decades-long ban on veiled female news presenters is lifted from State television in Egypt
2015 Earth's trees number just over 3 trillion according to study in "Nature" by Thomas Crowther of Yale University

Vote for vote



Please,
Give me Upvote and comments your post link.
I will also do the same too.