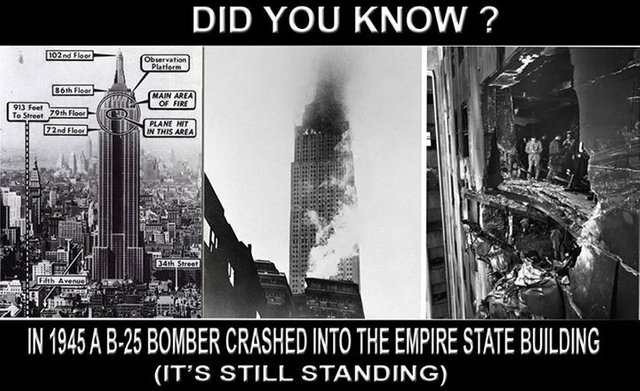 Not 9/11 but a major plane crash
On July 28 in 1945 a plane crashed into Empire State Building in New York. This was not a terror act but a military accident when an army plane crashed into the building killing 14 people - heavy fog was the reason for the crash of a B-25 Mitchell bomber.
Until today I did not know about this accident but found it very interesting. If there was one good thing to can recap is that the crash took place on a Saturday where fewer workers been in the tower.