While I don't think this is really a part of most people's lives anymore, it certainly was when i was younger. Nearly every household had a sewing machine and the use of them was taught in schools, mostly to girls and we all know how incredibly illegal that practice would be in today's time.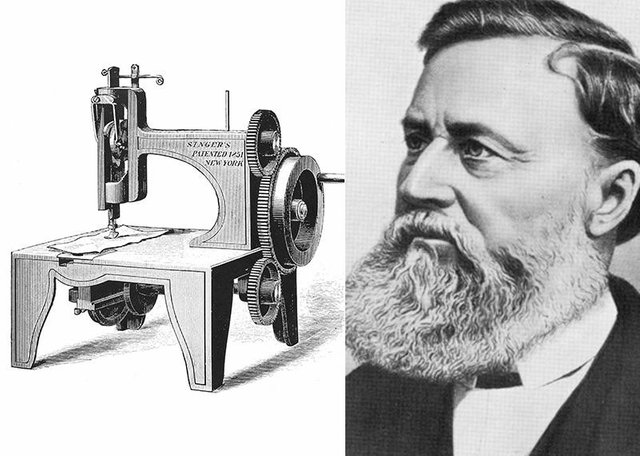 source
The year was 1851 and the man was Isaac Singer and i would imagine that there is a really good chance that you have seen a "Singer" sewing machine at least once in your lifetime.
Now, the thing is, the sewing machine had actually been around for quite some time when Isaac "invented it" but like a lot of things in life, the machine was being refined over time. While there were machines that could in fact sew as early as 1755, they didn't have any sort of widespread impact due to being extremely massive, expensive, or both.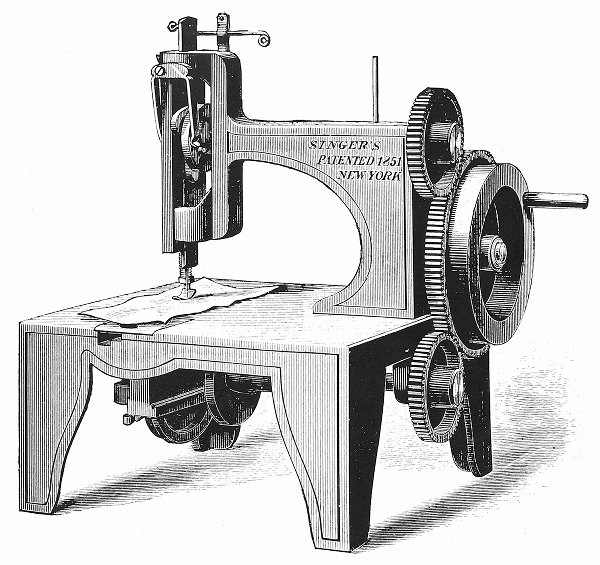 source
I suppose if i was going to be more truthful, i should say that today in 1851, Isaac Singer patented the first design for a sewing machine that ended up being something that could be replicated in a widespread and affordable fashion. There were, many predecessors.
The Singer Sewing machine sold a mere 810 units in the first year of production, but by 1878 they were producing and selling more than 250 thousand. The Singer Corporation still exists today and has their headquarters in La Vergne, Tennessee.
Personally, I don't know a single person that actually owns a sewing machine, but when i was growing up virtually everyone had one in their home.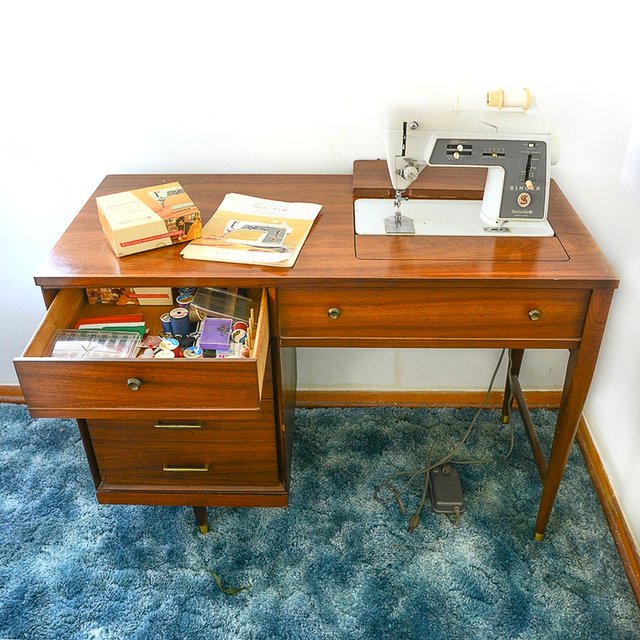 source
Sewing machine tables, such as this one, were very common in households even as late at the 1980's. The sewing machine would flip over and could be hidden inside the table. I don't know about you, but a great many of my clothes were patched up by my extremely talented mother, who had learned the trade from her mother.
Simpler times. I don't even know where to get a sewing machine these days.