Even if you don't like baseball, you almost certainly have heard of Babe Ruth, maybe you just like candy bars with peanuts in them. I dunno.
source
The record I am referring to is an obscure one, and really depends on the rest of the team as well because regardless of how good you are, you can't get this record unless your team-mates know how to hit also.
Grand slams, two consecutive games (homering in each game)
In case you don't know what a "grand slam" is, it isn't just a tremendous value for eggs at Denny's. It is when all 3 bases already have runners on them and then the batter hits over the fence thereby allowing everyone to advance (and score) automatically resulting in 4 points for the team. This is extremely rare to have happen ever.
To have it happen in back-to-back games would be considered almost infinitesimally unlikely and to have that situation occur twice well, you are more likely to get struck by lightning during a shark attack after winning the powerball lottery for the second time.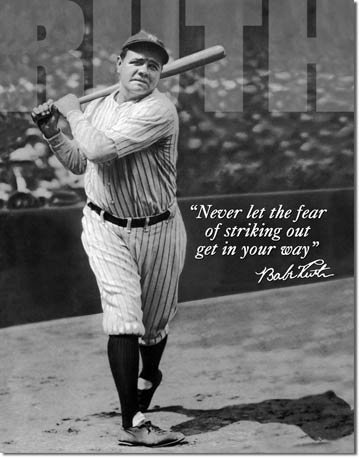 source
The year was 1929 and the record still stands today. Several players have done this once, but only the Babe has done it twice.