Fort George G. Meade is the headquarters of the National Security Agency. In the 1950s and 1960s, the NSA created posters for internal use to promote security awareness. Now everybody can take a look at them thanks to a FOIA request by the Government Attic website. Here's a second batch of posters giving security tips that are still useful today. Two of these posters show funny vehicles and two have trippy designs. I guess these are from the 1960s.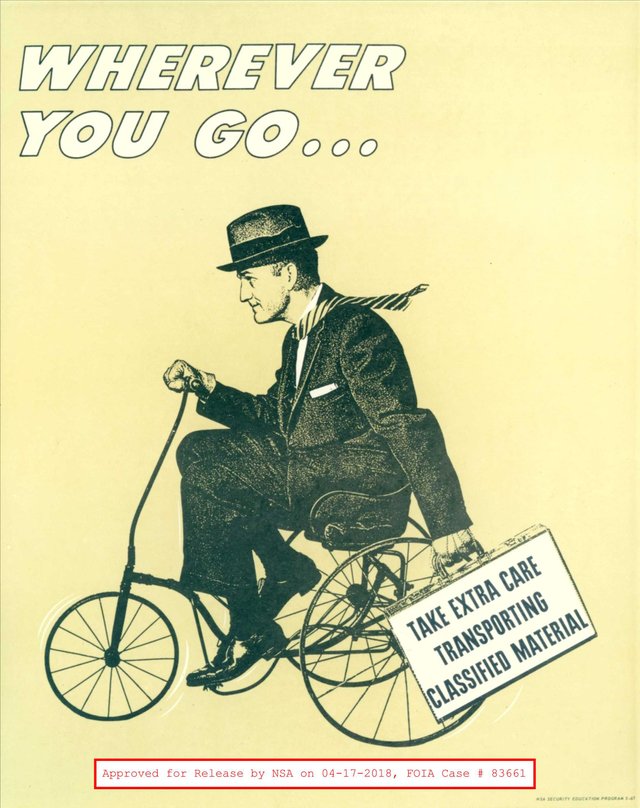 WHEREVER YOU GO...
TAKE EXTRA CARE TRANSPORTING CLASSIFIED MATERIAL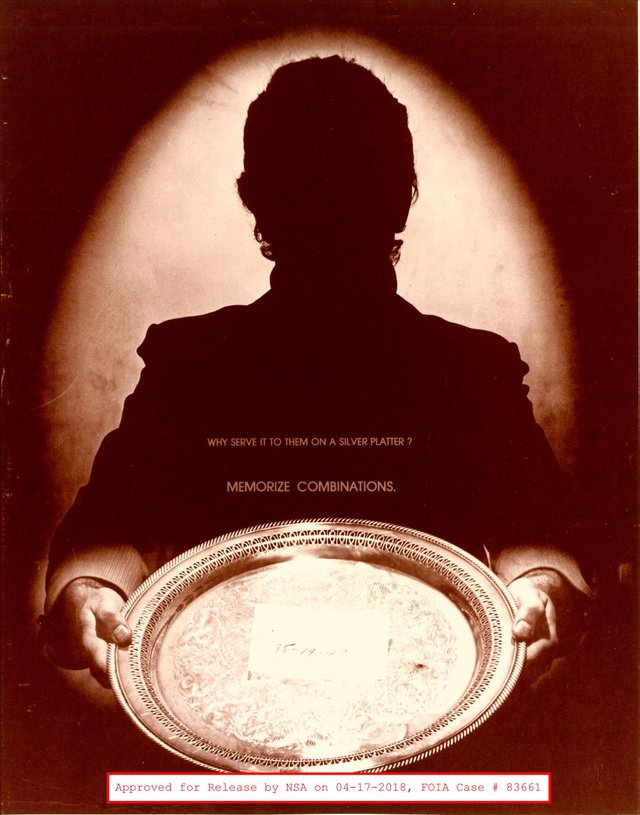 WHY SERVE IT TO THEM ON A SILVER PLATTER ?
MEMORIZE COMBINATIONS.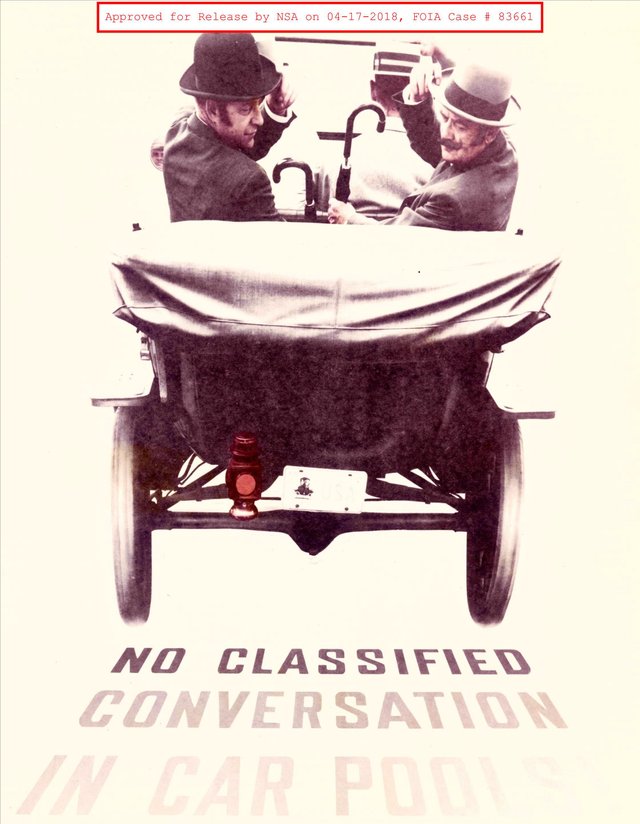 NO CLASSIFIED
CONVERSATION
IN CAR POOLS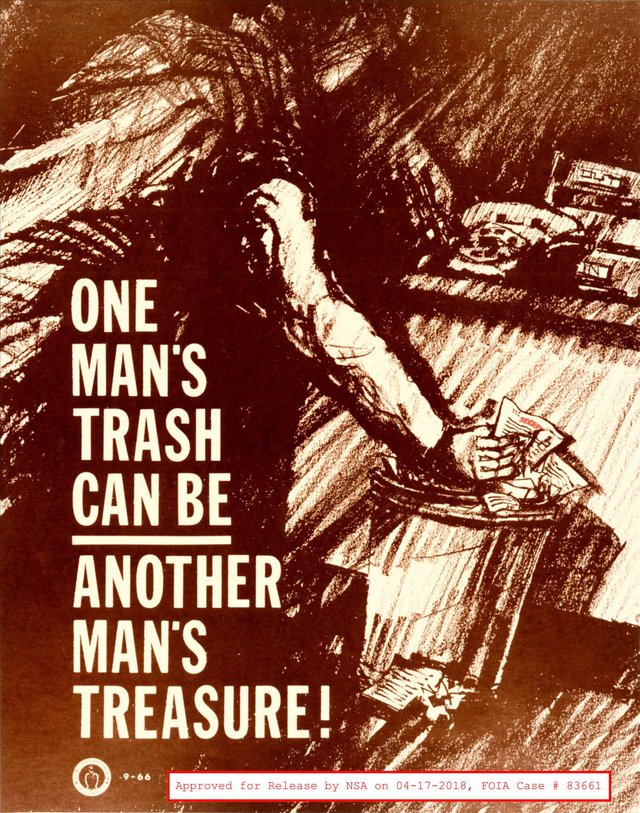 ONE MAN'S TRASH CAN BE
ANOTHER MAN'S TREASURE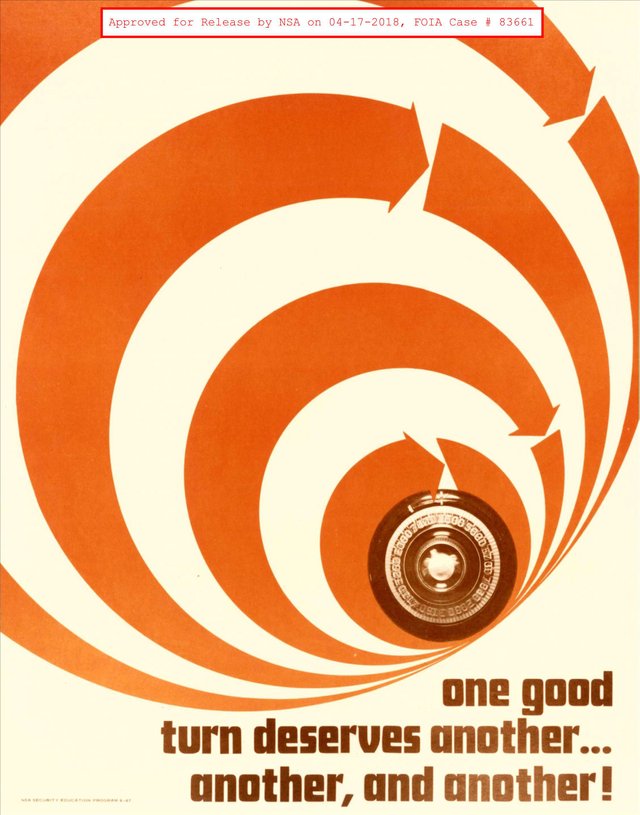 one good turn deserves another...
another, and another!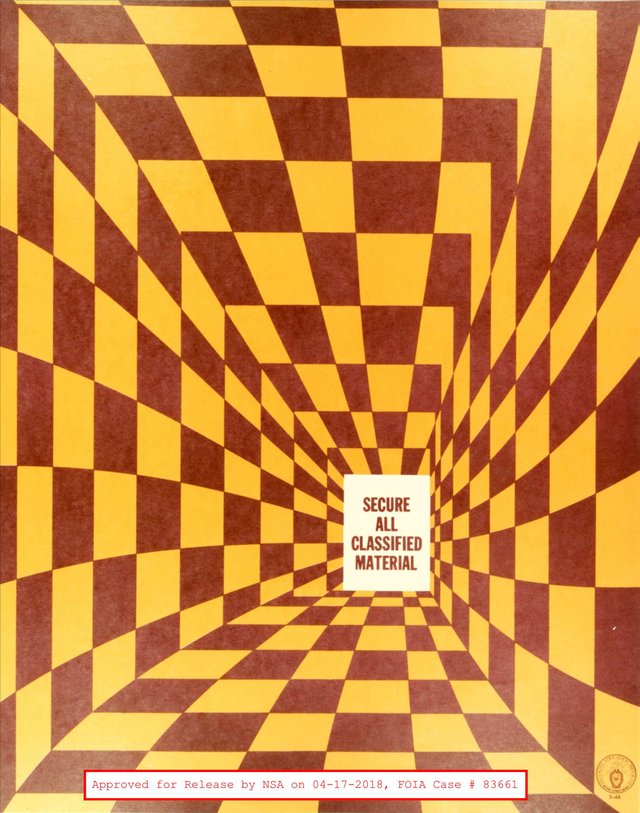 SECURE ALL CLASSIFIED MATERIAL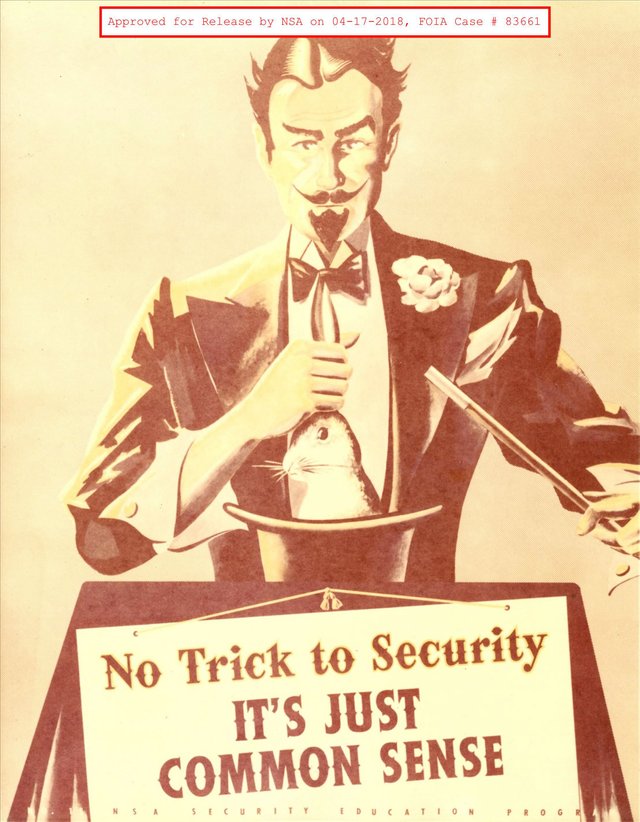 No Trick to Security
IT'S JUST COMMON SENSE
Here's a good example of "Security isn't magic".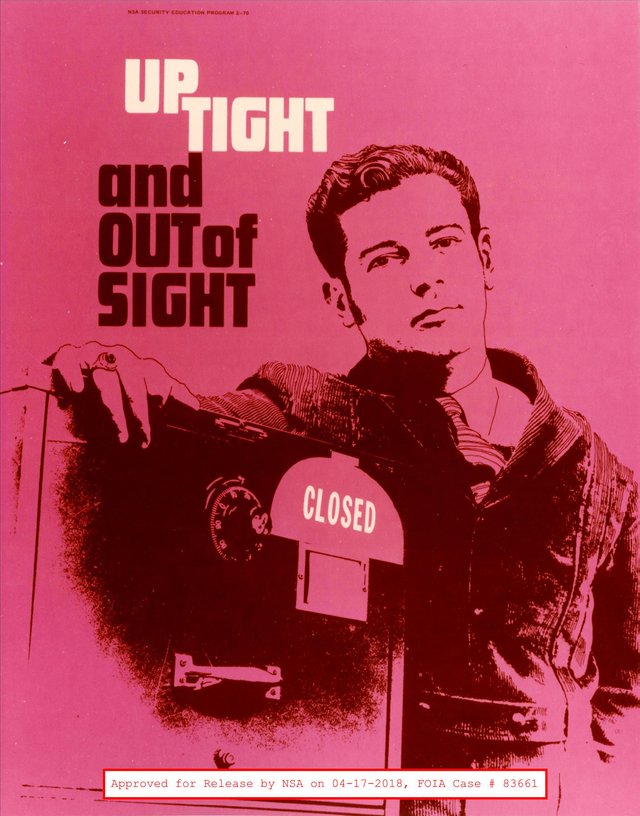 UP TIGHT
and OUT of SIGHT
CLOSED
Is it me, or does the last poster have kinky overtones?
---
Check out the other posts in this series for more posters and info:
More practical security tips from Fort Meade
And it's not finished yet!
---
Please follow @edb and see also my crypto-related posts about how much money you should invest in Steem Power, uninformed criticism of EOS, how many bitcoins there are and why dead altcoins were more profitable than Bitcoin.