Harry Hay - Founder of the Gay Movement in US & NAMBLA
 Harry Hay was the founder of the Gay movement in America also founded NAMBLA in the 1950's.
The Mattachine Society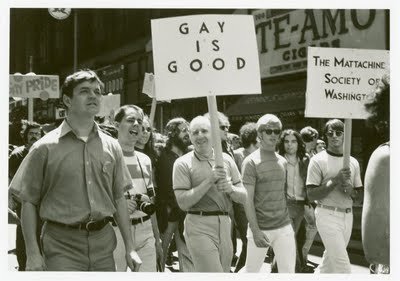 The Mattachine Society was founded by Harry Hay on November 11, 1950.  The name Mattachine was derived from the French Medieval Secret Societies of masked men that were empowered to criticize monarchs without the fear of being killed, because they their masks made them anonymous. The Mattachine Society was structured after the Communist Party, with oaths of secrecy, cells, and 5 different levels to their membership.   The primary goals of the society were to:
"Unify homosexuals isolated from their own kind";
"Educate homosexuals and heterosexuals toward an ethical homosexual culture paralleling the cultures of the Negro, Mexican and Jewish peoples";
"Lead the more socially conscious homosexual to provide leadership to the whole mass of social variants"; and
"Assist gays who are victimized daily as a result of oppression".
Harry Hay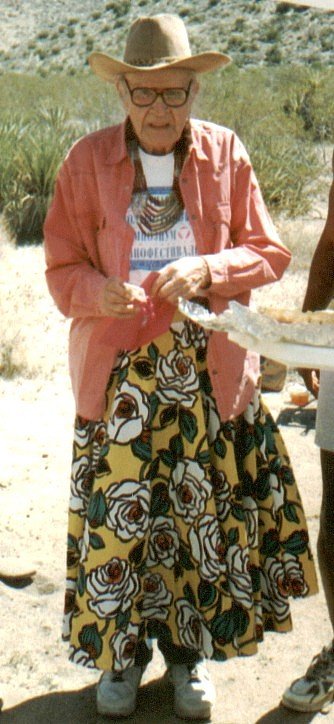 Hay was born in 1912 and died in 2002.  He was the founder of the Mattachine Society, NAMBLA, and a group known as 'The Radical Faeries', which was a gay spiritual cult.  Hay was born in England and was raised in California, he links his homosexuality to his early teens.  He was part of the Communist Party, due to pressure from the Party members, he tried to become straight and married a woman and they adopted two children.  He couldn't do it and he divorced her and founded the Mattachine Society.  Hay said that he thought he was gay from his early teens.  When you look into his history, you will find that during the summer his father sent him to work on a Cattle ranch in Nevada. The ranch hands gave him Karl Marx books which led to him being a socialist. They also told him stories of ranch hands having sex with other men, this led to his curiosity of the subject.  IN 1925 at the age of 14 he forged a union card and got a job working on a cargo ship.  He met and had sex with a 25 yr old sailor, who introduced him to the idea of gay men  having a global secret brotherhood.  
Pederasty & NAMBLA
After Harry's young encounter at the age of 15 of gay sex, it later led him to the founding of NAMBLA.  He was one of the founding members.  NAMBLA stands for 'North American Man-Boy Love Association.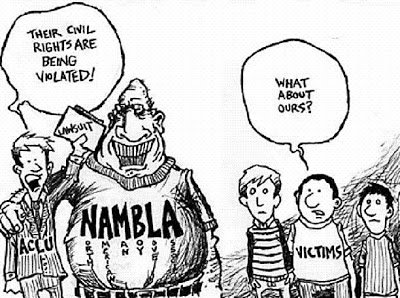 NAMBLA was founded as an activist homosexual & pedophilia coalition group.  It's main goal is to overturn  age of consent laws and statutory rape so adults can safely have sex with children without getting in trouble.  Harry Hay was a big proponet of this movement, he actively sought out relationships with boys between ages 12-18, in 1986 he was famously pictured marching in a gay parade with the shirt that said "NAMBLA Walks with Me".  Pederasty has a lot to do with the homosexual movement.  Dating back to the earliest times, there was always an interest in young boys, famous homosexuals from the past, the greeks for example, thought that gay sex with boys was one of the highest forms of love.
Final Thoughts
Historically there is definitely a very evident link between homosexuality and Pederasty, what now, what will become of this movement?  What I'd like to have is a conversation to see what the link is between Homosexuality and Pederasty.  Please feel free to post below.  All comments are welcome.