MY VILLAGE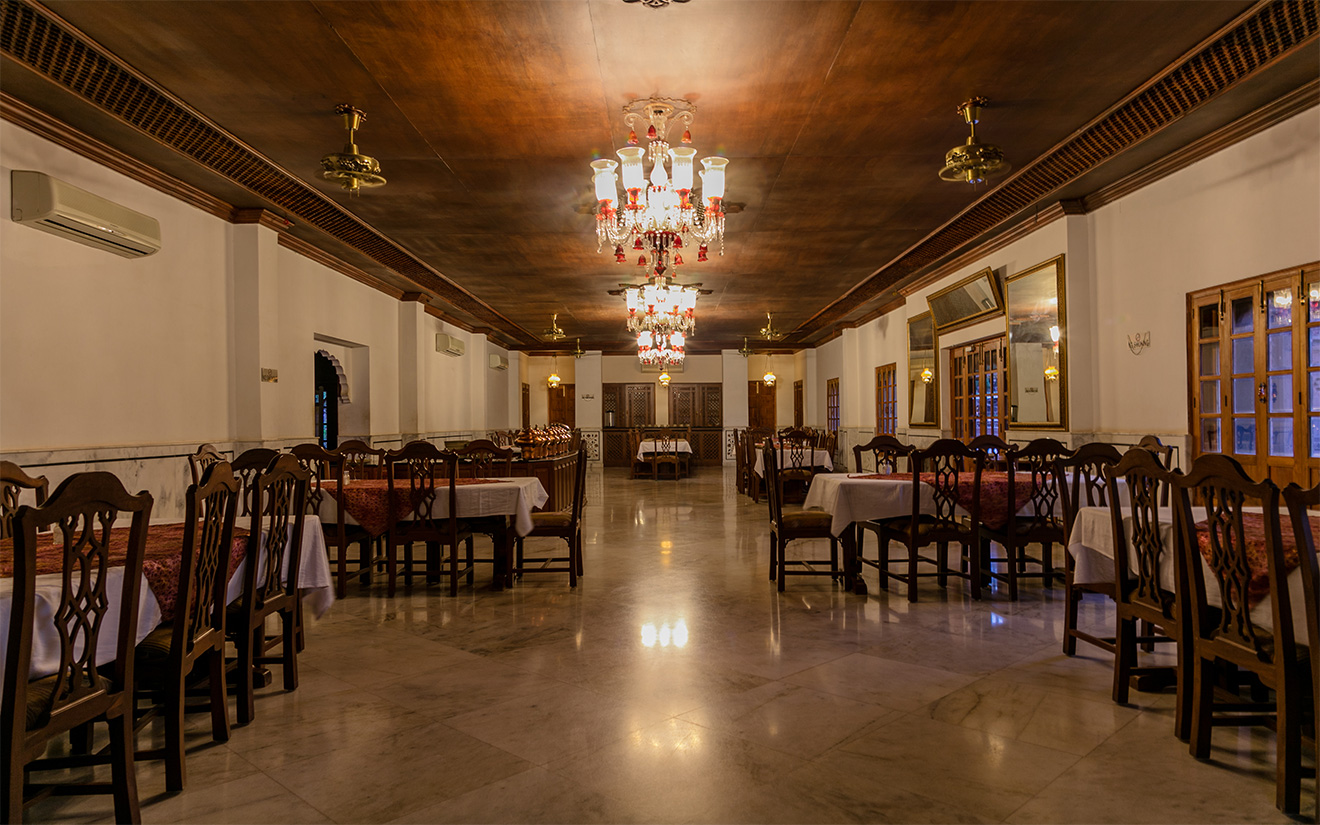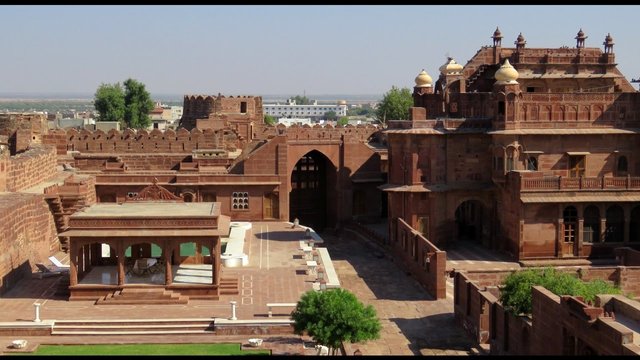 Today i am going to tell you about my Village. Firstly i am telling about me. hello guys i am Abhishek from POKARAN, A small village in INDIA.
This article is about the town which is very small in area but The name Pokaran is very famaous and important for whole country.
On 11 and 13 May 1998, twenty-four years after Pokhran-I, the Indian Defence Research and Development Organisation (DRDO) and Atomic Energy Commission (AEC) conducted five further nuclear tests, dubbed "Pokhran-II", at the Pokhran range. Four AEC devices and, under the codename Shakti, a thermonuclear device were tested. India has since declared a moratorium on testing.
But today' article is not about the nuclear history of Pokaran. today i am going to tell you about history of pokaran Fort and we start from THE FORT. Here are some Pictures of THE FORT and after see this pictures you can imagine that how beautifully built this fort.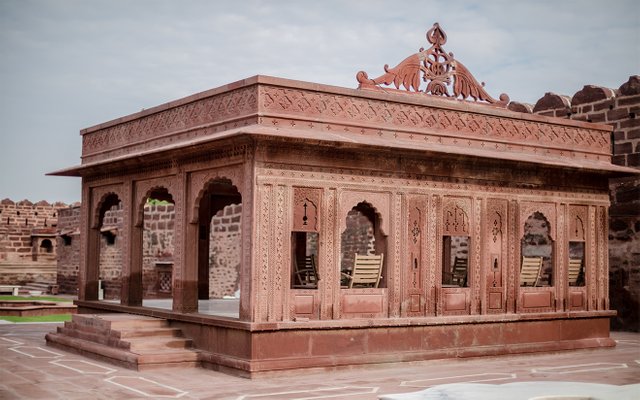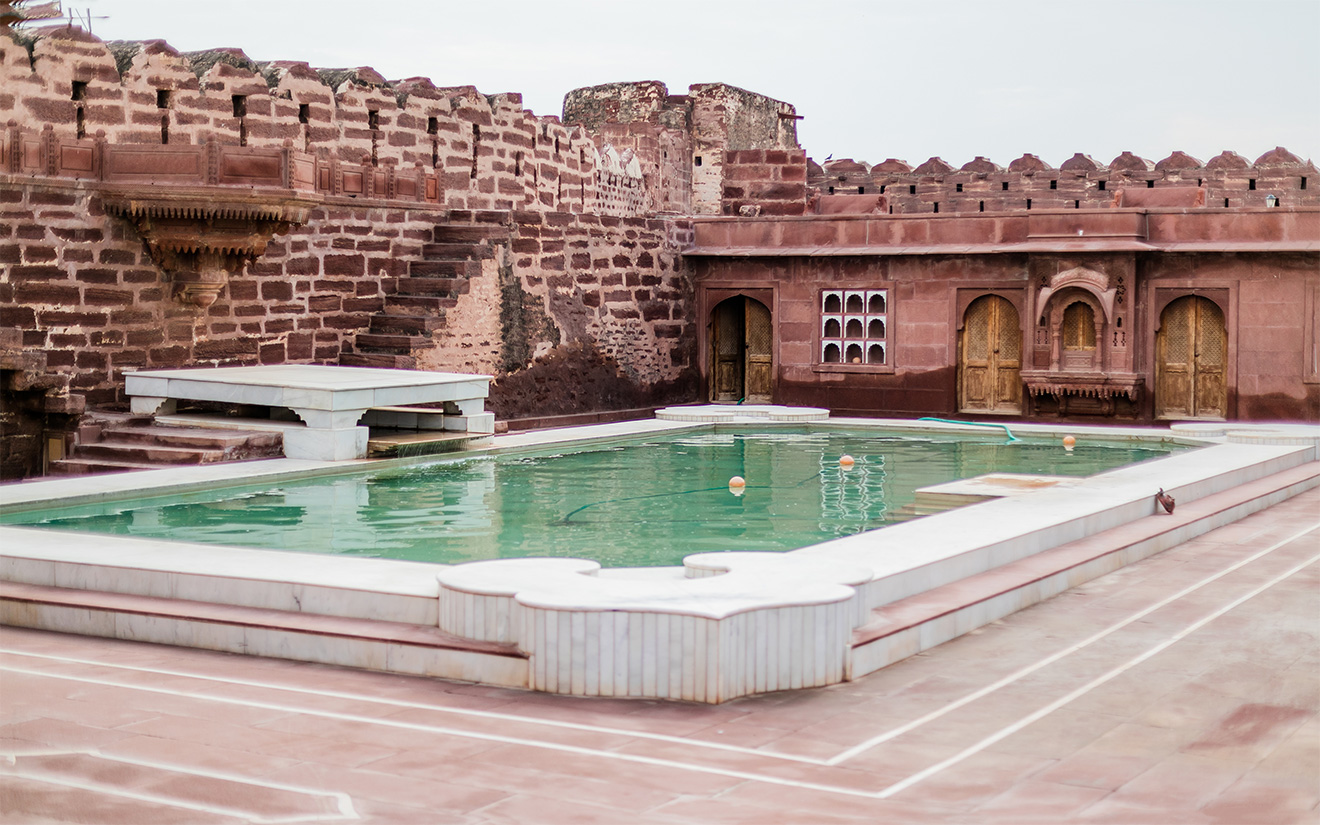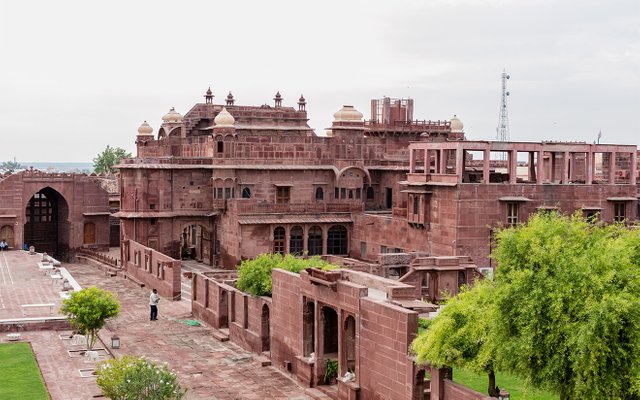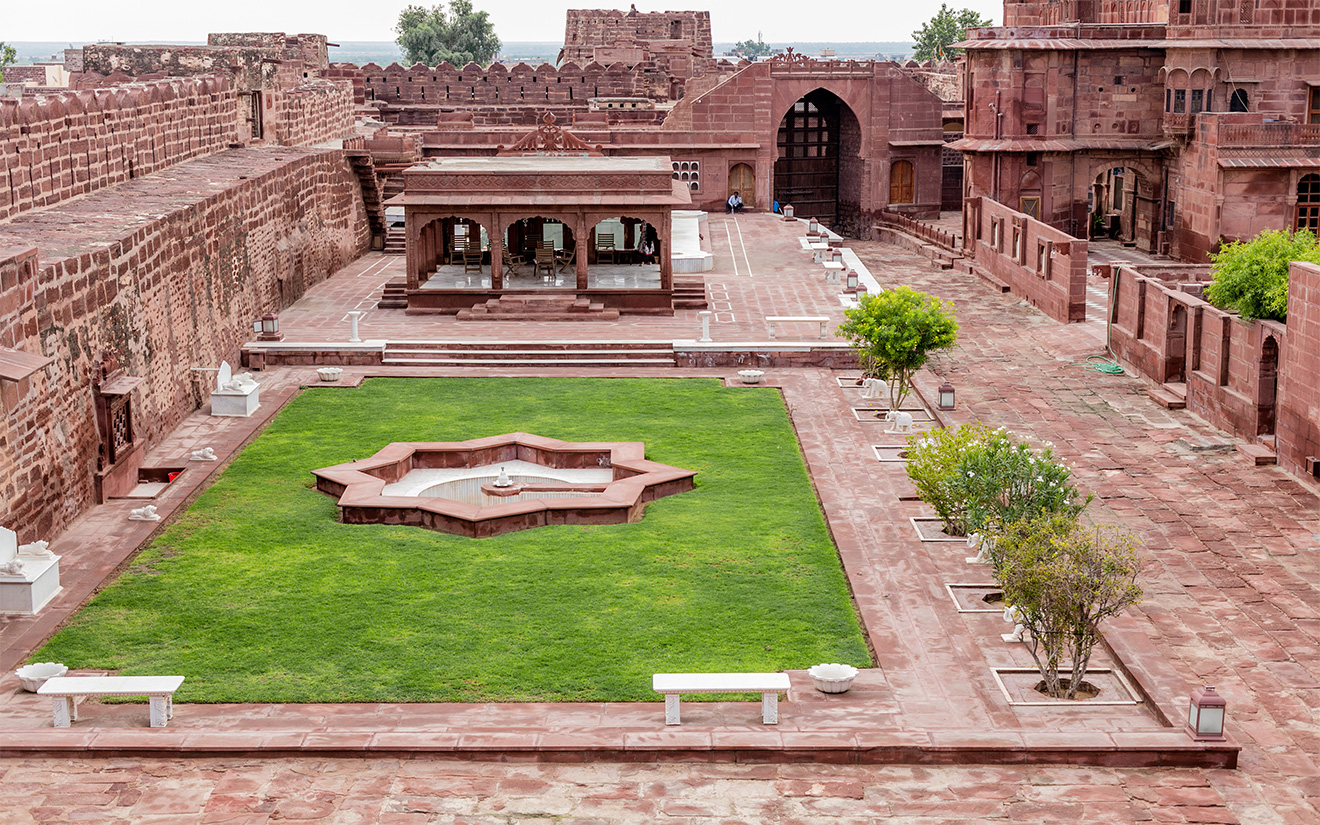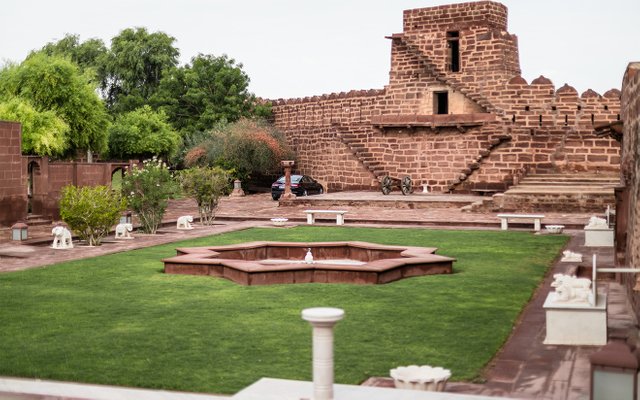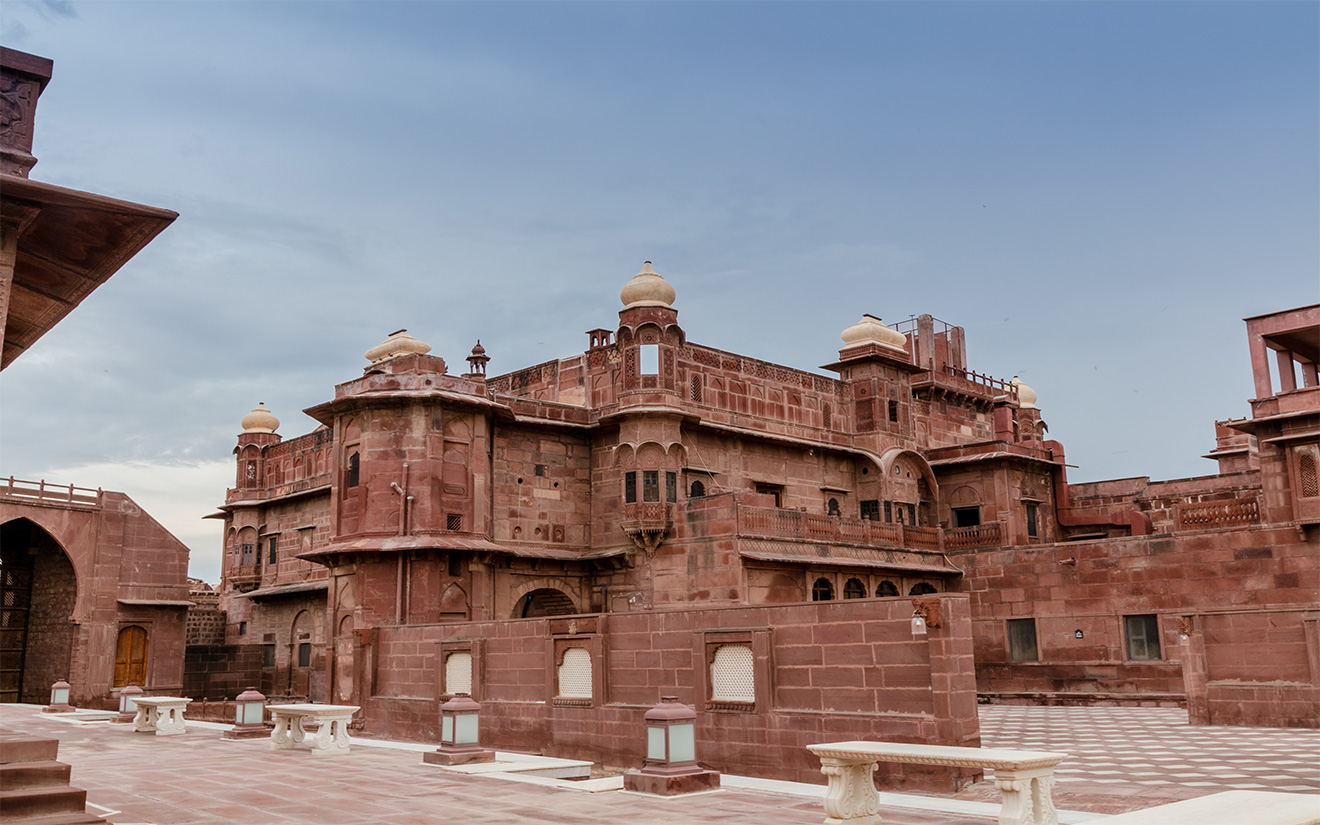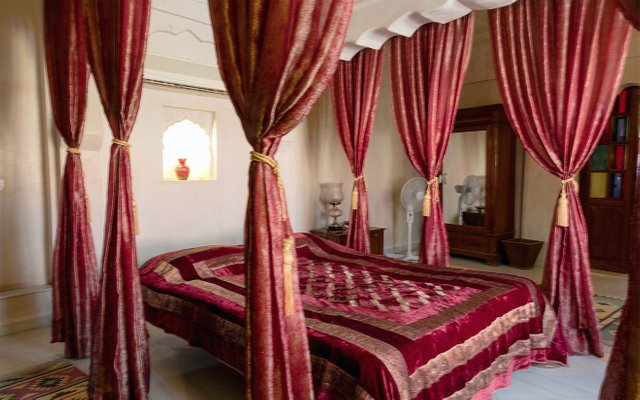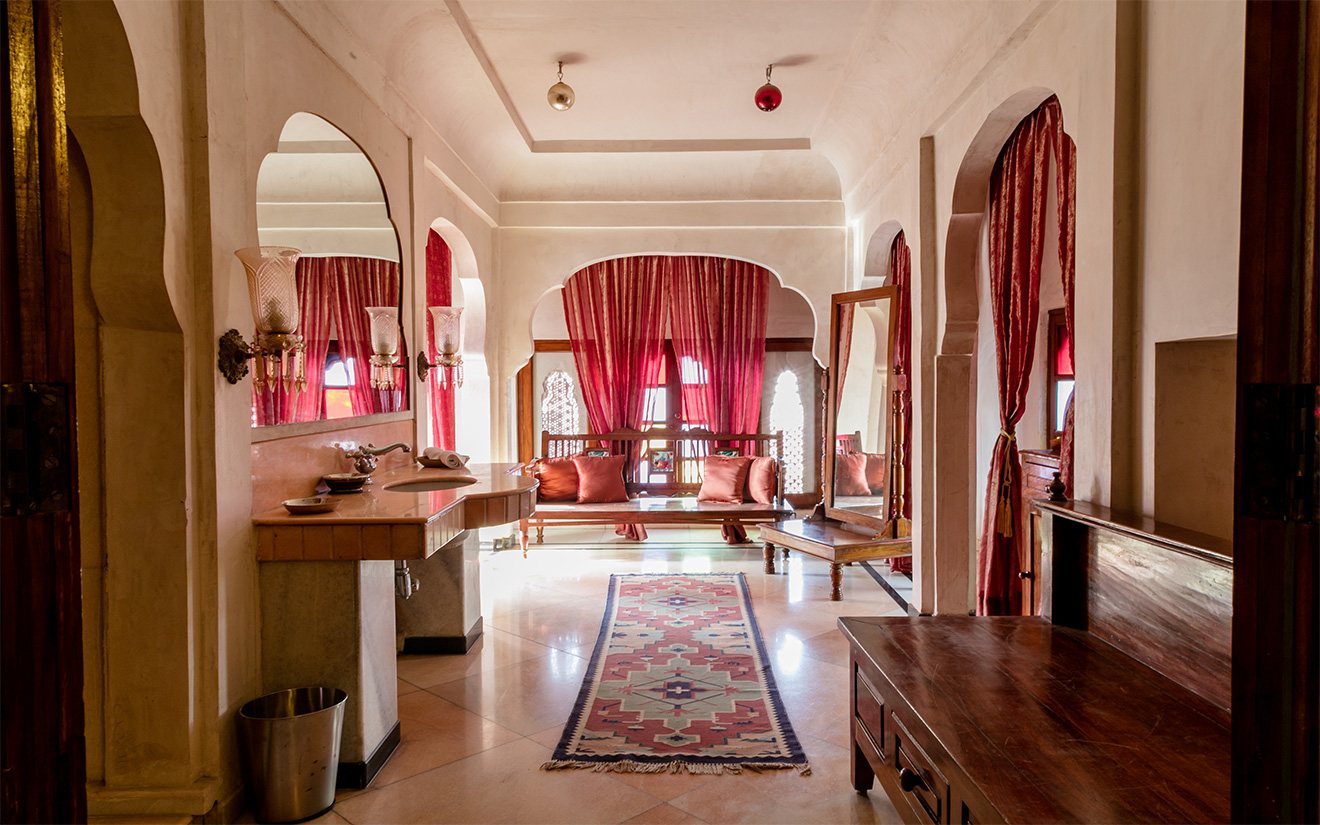 Now the Story Starts..............
Hello my lovely people!!Fort Pokaran; the 14th century citadel also known as "Balagarh" stands as a paragon amidst the Thar Desert. This monument is the premier fort of The Chief of Mighty Champawats (the clan of Rathores) has to its erstwhile aristocratic title attached the prestigious honour 'Pradhan' ( The Premier Noble) to recognize every Thakur of Pokaran as of the first honour in The Darbar (the court) of the state Marwar- Jodhpur.Surrounded with rocky, sandy and five salt ranges, POKARAN means "the place of five mirages".Fort Pokaran stands on ancient trade route that carried salt, silk and spices to Persia and beyond. Instead of winding caravans of the past, it now has trains, buses and cars. The fort now attracts travellers to stay betwixt the glorious history where each stone speaks out volumes of the past.It is en route both from Jodhpur to Jaislamer and Bikaner to Jaislamer. It indeed makes an ideal break and offers extended traditional hospitality, which was once offered to Humayun; the Mughal Emperor in the 16th century and later to his great grandson Akbar `II; son of the last Mughal Emperor; Aurangzeb. The present Thakur Nagendra Singh Pokaran and his wife Thakurani Yashwant Kumari Pokaran have opened the imperial gates of the stately fort to proffer the traveller a feel of royalty. The well restored building hands out a view of the ornamentally carved, red sandstone Mahals, the traditional Jharokas and the grand turrets, parapets depicting Rajput and Mughal architecture. The impressive hall;"Mangal Mahal" with four octangular Jharokas protruding out is where our guests are served with traditional aromatic cuisines by the family Chef. There is an in-house "Museum" of the family collection of armoury, garments, miniature paintings, handicrafts and the local artistry. A feather in the cap of the Fort is "The Grand Library" consisting of classic books dedicated to the great Rao Bhadur Rajshree Thakur Chain Singhji Pokaran.