NEPAL HISTORY @LATE KING PRITHIVI NARAYAN SHAH.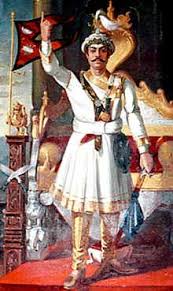 Who is king Prithivi Narayan shah?
He was the first king of United Nepal and Gorkha kingdom.
He was born on 11jan 1723 and died on 11jan 1775 .
What he does for Nation Nepal?
He is the one who Re-unified whole nàtion and become single king .
He does so because he had an early dream of conquering Nuwakot (kathmandu) partially as his father had lost it the mallas of kathmandu.