The island that goes from one country to another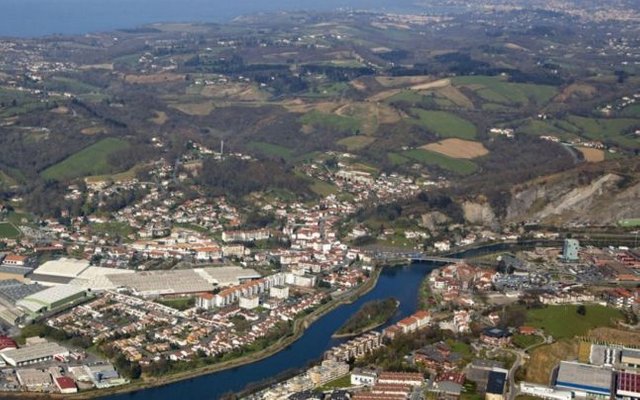 Next week, France will surrender over 3,000 square meters of its territory to Spain without having any single fire shot taken. But in just six months Spain will voluntarily return this territory to France, which has been repeated over 350 years.
The western border between Spain and France, between the towns of Hondarribia and Hendaye, is demarcated by the Bidassoa River, which flows into the estuary dividing the two countries. In the middle of this river lies Faisans Island, inaccessible in the vast majority of the year, covered by vegetation and almost unknown to locals. The only construction on the island is a monument that marks a remarkable historic event here in 1659. For three months, Spain and France have negotiated on the territory of the island, considered a neutral territory at that time, the end of the long war in which the two countries were. Thus was signed the Treaty of the Pyrenees, which established which territories belong to each state, and consented by the royal wedding between the king of France Louis XIV and the daughter of the king of Spain Philippe IV. Another detail of this peace treaty stipulated that the island would be divided between the two countries, with the control over the territory alter: from 1 February to 31 July the island is under Spanish control and for the next six months it is under French authority . This kind of co-sovereignty is called condominium, and the one that targets Faisans Island is one of the oldest in existence. The naval commander of San Sebastian and his counterpart in the French town of Bayonne act as governors of the island. In reality, however, the small island, 200m long and 40m wide, falls into the care of the mayors of Irun and Hendaya, which means that at least once a year they have to send a small team to cut the excess vegetation. The local people's interest in this is almost non-existent, especially among younger generations who know nothing of its historical significance. If the authorities in the two localities meet frequently to discuss pressing common issues, such as water quality, fishing rights etc., the island itself is a low priority. None of the two countries is willing to finance the consolidation of the island - its surface has been halved due to the erosion of the Bidossa River. Moreover, this year there will be no ceremony marking the transfer of sovereignty over the island. There was a proposal to raise the flag of the country under its control - but the mayor of the Spanish town said that this only encouraged the Basque separatists to take it down and replace it with their flag.