The reason for this post was this photo I received from my sister yesterday. Not only is it the cutest drawing by a well know Australian artist and author May Gibbs who lived from 1877 to 1969, it clearly shows masks were worn during the Spanish Flu pandemic.
I love her imagination. The kookaburra looks very cute sitting beside a gum nut baby.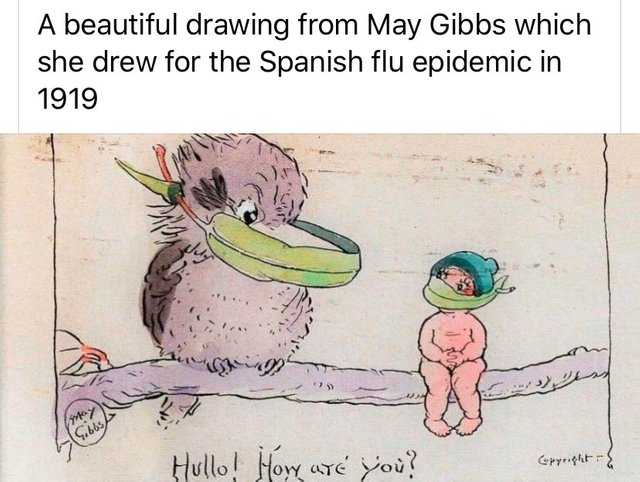 According to wikipedia May Gibbs was born in the UK she moved to n Australia in 1881 with her parents and lived in both South Australia and Western Australia during her growing up years. It is written she loved the Australian bush and it was this love that inspired her drawings and stories of the gum nut babies. It is written that May Gibbs studied art back in England for a period of time before returning to live her adult years in Australian. She is a bit of an icon in Australia being very well known for her drawings of gum nut babies and for her children books.
Here are a few of her drawings of gum nut babies I found on google.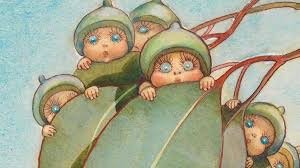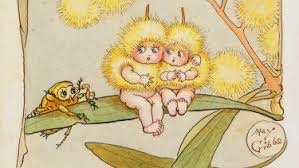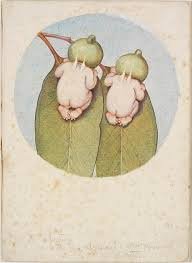 May Gibbs's books are still for sale. They are not seen in the bookshops very often these days but there is an official May Gibbs website where stationary, clothing and art etc can be bought. source

source

source

source
May Gibbs was an extraordinary woman and artist/author whose memory has been honoured in Australia with the printing of a stamp in 1985 and a street named May Gibb in Canberra in 1988. And .....On 3 December 2016, the State Library of New South Wales opened an exhibition of Gibbs' artwork to mark the 100th anniversary of the publication of Gumnut Babies.

source

To finish off, here is a pic of May Gibbs that I copied from wikipedia.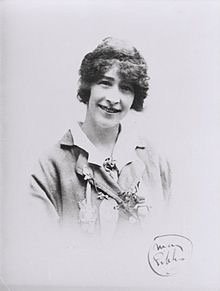 Stay well and stay safe
Cheers and Blessings
.....................................................................
Here is are a couple of shots of a sunset from my Wednesday walk yesterday evening. It made my walk! Sunset time for Queensland right now is 5:30pm