We're looking for a few great Steemians to "help us around the house"
The Steem House is a multi-faceted project, even before putting together our physical makerspace! I'm building a community of creatives and entrepreneurs to encourage the development and growth of innovative ideas and projects. Currently, @thatsweeneyguy is the only person working toward the goal of turning this project into a real-world makerspace business.
I've been spending upwards of 90 hours per week doing everything myself, and it's gotten in the way of life, and I'll need to take a step back from Steemit, change some stuff up, and maybe only work online two or three hours per day. This endeavor will most certainly still require that sort of time put into it, but instead of giving up because I'll be unable to put it all in myself, I've decided it's time to start looking for a few talented people to bring on to the team!
I'll need numerous people with various skillsets in order to get everything accomplished, and everyone will chip in a small part toward the end goal, and we'll come together once a week for a one to two hour meeting on Discord to make sure we're all on the same page for the week ahead.
A large portion of our blog earnings will be shared among team members, and certain positions will earn commissions or royalties on things like writing or resource development.

Before I get into specifics about each position, here are a few general expectations for any applicants:
First and foremost, you'll need to be fluent in English.
You must also be proficient with grammar and spelling. Native English speakers are preferred, but if can prove your worth, I'll take you on.

You must have a solid understanding of at least Steemit and Discord.
You don't have to know everything, but I'm looking for people who will at least know how to get around, and use the platforms that we'll communicate with the public on.

You'll need to be comfortable with Eastern Standard Time.
This doesn't mean you have to be American, just that this project is, and most of my scheduling will fall between 8am and 10pm EST.

You must love having fun!
Fun is pretty much a requirement at The Steem House, so anyone I hire will need to be able to "speak with a smile" when representing the brand.

What/Who I'm looking for:
Please read the details and requirements for each position carefully. If you're interested in taking on one of these positions, let me know in the comments, and I'll be in touch to set up an interview. Payment for each position will be detailed in the next section.
---
- Community Maker x2
A couple of our biggest needs as a fledgling project is exposure and community growth. Our Community Makers will be responsible for helping spread the word about what The Steem House is, and helping newcomers get integrated into the community at large. You'll likely be one of the first people newbies talk to, so you'll need to be able to engage with strangers, and provide answers to common questions. We'll be looking for two Steemians to share this position, as it will likely require the most "work".
Applicant Requirements:
Must be well spoken and charismatic.
Must be familiar with the many aspects of our project and/or willing to learn.
Community building or marketing experience preferred, but not entirely required.
Responsibilities:
Write (collaborate on) a weekly post for The Steem House focused on growing our community.
Chat with and educate new community members.
Answer general inquiries.
Apply roles within our Discord Server.
Various community related tasks.
Weekly team meeting.
---
- Copy Maker
Knowing what to say can often be more important than who you're saying it to. We're looking for a copywriter who can describe our project in the best way possible. Our Copy Maker will need to have an understanding of SEO and an ability to write clear and concise points that convince readers to stick around and learn more.
Applicant Requirements:
Knowledge of SEO and promotional writing
Must be/get familiar with nearly every aspect of our project.
Previous marketing or sales experience is preferred
Responsibilities:
Copywriting as needed for our website, posts, community engagement, and more.
Writing (or collaborating on) occasional posts.
Communicate and coordinate with other team members.
Other small writing tasks as needed.
Weekly team meeting.
---
- Deal Maker
While the Community Makers are busy building our general audience, our Deal Maker will make business connections between other Steemians, projects, or communities, and The Steem House. These connections will be crucial for the long-term development and growth of our endeavor. This Deal Maker will need to be strong-willed, with a delicate sense of diplomacy.
Applicant Requirements:
Must familiarize ones self with our project, and the types of things we are able to offer.
Strong communication and negotiation skills are a must.
Previous related experience is preferred, but not required.
Responsibilities:
Identify and connect with ideal candidates for various partnerships.
Facilitate communications with partners.
Write (or collaborate on) the occasional post seeking partnerships.
Other business/connection related tasks.
Weekly team meeting.
---
- Flare Maker x2
All that glitters isn't gold, but any successful business needs a bit of flare. If we want to stand out in this open ocean, every visual we create will need to grab attention. We'll need a couple imaginative graphics designers/animators to create the many visuals that will be needed for the project.
Applicant Requirements:
An ability to create high quality, intriguing graphics of all sizes.
A creative spirit and ability to make design decisions on the fly.
Video editing/animation experience would be awesome. We want to create quite a few "explainer videos" to help get the word out.
Responsibilities:
Designing post thumbnails, page dividers, logos, and other graphics.
Putting forth occasional "theme proposals" for various things.
Coordination with other team members to facilitate workflow.
Other art/graphic related tasks.
Weekly team meeting.
---
- Fun Maker
Contests, raffles, maker challenges, live events and more. The Steem House is all about having fun doing what you do! The Fun Maker is going to need to be a high-energy event organizer to help get the community involved in different parts of the project. Just like Community Makers and the Deal Maker, this person will often be a first contact for newcomers, communication skills will be paramount.
Applicant Requirements:
Must have a positive attitude, and a love for organization.
Shy individuals need not apply.
Must be/get familiar with many parts of our project.
Responsibilities:
Organizing and promoting various sorts of events.
Writing (or collaborating on) event related posts.
Communication with participants and other team members.
Other event-related tasks
Weekly team meeting.
---
- Market Maker
One of the single most important parts of our project is the token sale crowdfund intended to raise the necessary funds to open our physical makerspace. The Market Maker will help us promote our STEEMHOUSE Tokens, and encourage a back and forth flow within the markets.
Applicant Requirements:
Knowledge of the Bitshares exchange platform, and cryptocurrencies in general are a must.
Must be/get familiar with STEEMHOUSE related topics
Market trading experience preferred.
Responsibilities:
Communicate with interested parties about how to purchase/use our tokens.
Writing (or collaborating on) token-related posts.
Facilitate manual trades if/when necessary
Various token-related tasks.
Weekly team meeting.
---
- Strategy Maker
Organization and careful planning are the keys to success, and two heads are better than one! The Strategy Maker will be @thatsweeneyguy's "right-hand-man" (or woman). You'll need to stay organized while also juggling multiple things all at once. You're going to need to be able to keep pace, and help me plan and manage the overall digital side of The Steem House.
Applicant Requirements:
Previous project management experience is highly preferred.
Strong communication skills needed.
Must express a drive to make things happen, and be able to see the bigger picture.
You gotta love having fun, or this will be no fun...
Responsibilities:
Regularly communicate and collaborate with "upper-managment"
Help facilitate workflow across the board.
Help plan various over arching procedures and systems.
Various tasks as needed.
Weekly Meeting
---
- Support Maker x2
Most know them best as "curators", and our Support Makers will indeed seek out relevant content to upvote and resteem. They will be a source of genuine feedback, which can be invaluable to creatives and entrepreneurs of all skill levels! They'll also need great communication skills, and have an objective eye for great content.
Applicant Requirements:
An eye for genuinely interesting and valuable content.
Strong communication skills.
Previous manual curation experience preferred.
Responsibilities:
Identify relevant content, then give feedback, and reward.
Write (or collaborate on) weekly curation articles.
Weekly team meeting
---
If you are selected for a position, feel free to choose a more fitting title for yourself 😉
---

- Remuneration -
We would never ask for volunteers, and will always reward those who help our project succeed. The Steemians who I bring on to our roster will each receive a stake in our project's earnings, but also earn bonus commissions on the use of their work.
Half of our liquid earnings will now be devoted to paying team members for their work, and 10% of the SteemPower earned from posts will be shared among our team via delegations.
This will likely start out slow, but as our project scales, so to will the income and influence of all those who grow with us. The money coming in will be divvied up according to the work put in. Some of it will be percentages, while some will be tied to specific tasks. Each team member will also receive 100 STEEMHOUSE Tokens every month as a small bonus, to do with what they will.
---
Steem Team payment distribution: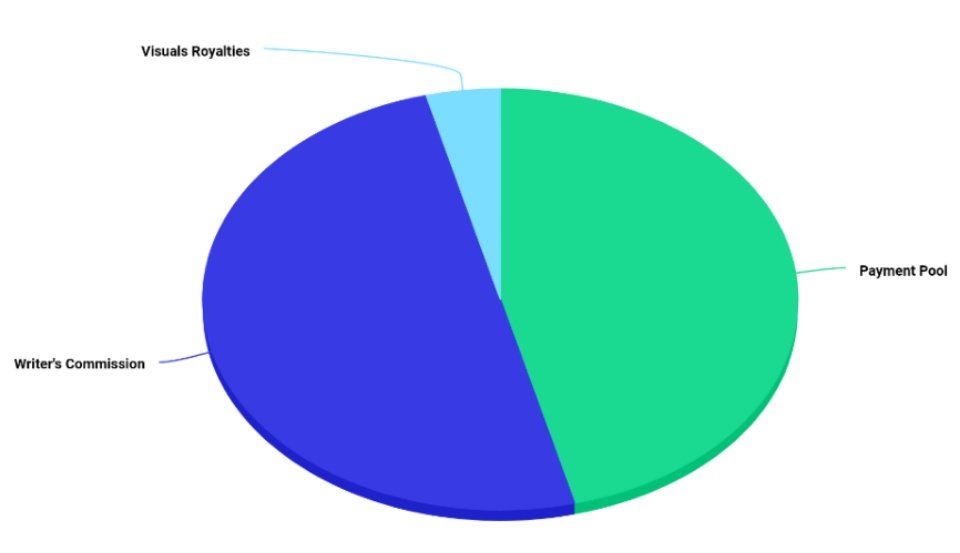 - AV Royalties (2%)
A small portion of every post will go directly to the artists who designed the audio/video/graphics used within.
- Writer's Commission (25%)
A large chunk of what's earned on a post will be shared among those who created that piece of content.
- Payment Pool (23%)
The remainder of every post will be pooled together, and paid out on the last day of every month, divided according the salary of each position. Team members that do more of their work behind-the-scenes will receive a larger stake in this monthly payment, as those who earn more commissions will be in a better situation to earn "on-the-fly". Here's how much each position will be owed out of the pool:
Community Makers x2 - 7% each
Copy Maker - 10%
Deal Maker - 10%
Flare Makers x2 - 9% each
Fun Maker - 7%
Market Maker - 7%
Support Makers x2 - 7% each
---
The SP bonus will be equally split, with all 12 team members receiving 8.33% of what's being delegated each month.
---

This will be a long-term project,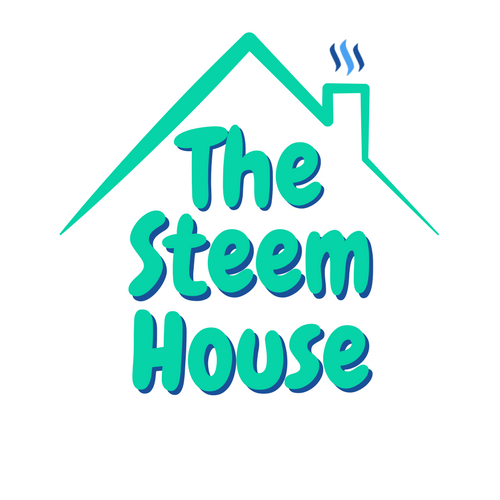 like, forever long-term, ideally... We've already been asked about the future scale, and we will dot the globe with Steem Houses if the demand exists! We're looking for great people willing to dedicate themselves to a "steemjob", and become a part of something that will touch the lives of people all over the world. Many of you who have watched me single-handedly build this project from the ground up can attest to the determination I have to turn this into something amazing. I have faith and trust in this community, and can't wait to share the responsibility of, and the credit for, making it a reality.