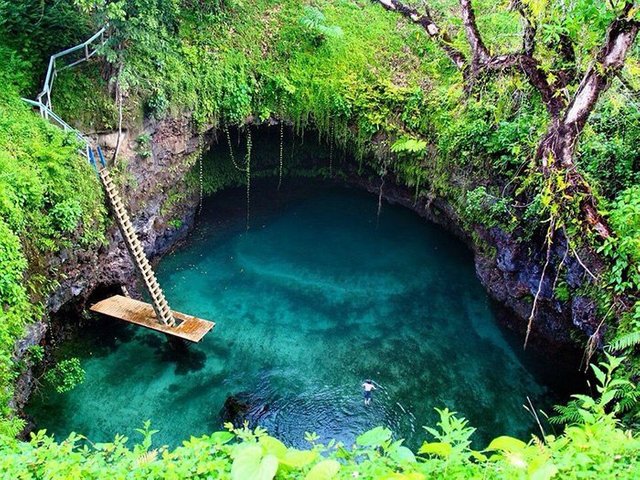 The Hinatuan Enchanted River is a deep spring river on the island of Mindanao in the Philippines. It flows into the Philippine Sea and the Pacific Ocean at Barangay Talisay, Hinatuan, Surigao del Sur. It is found between the boundaries of Barangays of Talisay and Cambatong. It earned the moniker "enchanted river" from the diplomat Modesto Farolan "Rio Encantado"
 The river's unusual colors and unexplored depths has inspired various local legends. One story tell of fairies that added the colors of sapphire and jade to the river to make its unique shade. Local fisherfolk also report seeing fish in the river that cannot be caught through any means. According to locals, the river was called the Enchanted River because of the engkantos that dwell there. Their legends also say that the river is haunted by supernatural beings which act as its protectors.
IT's More Fun in the Philippines
 P.s. if you want more views in the Philippines or even around the world that you may not know, come and follow me to view more interesting tourist spot all over the world.