Exploring Alberta | Ice Line Trail
In the autumn of 2016, 6 friends took off from Vancouver, BC to Lake Louise, Alberta.
Our mission: brave the elements, hike the Ice Line Trail, Survive.
Our trip to start was quite smooth, we arrived at our camping location, which had relatively dry ground for tent set up. I recall temperatures varying from 0ºC - 5ºC during the day. At night, it wouldn't go too far below, I'd say at the most it would hit -5ºC which is quite bearable assuming you have the right gear. We borrowed a friends tent that was very easy to set up and had some down sleeping bags that were rated for -20ºC so we were all in the clear there.
The following morning we woke up to a fresh blanket of snow. It was truly a breathtaking sight that felt like you were in a Disney fairytale. Imagine opening up the tent and this is your view: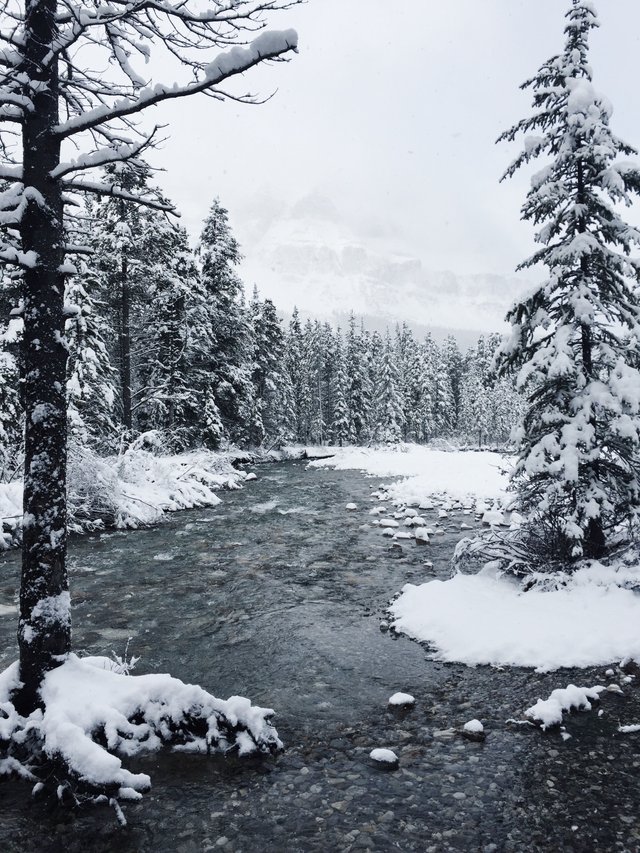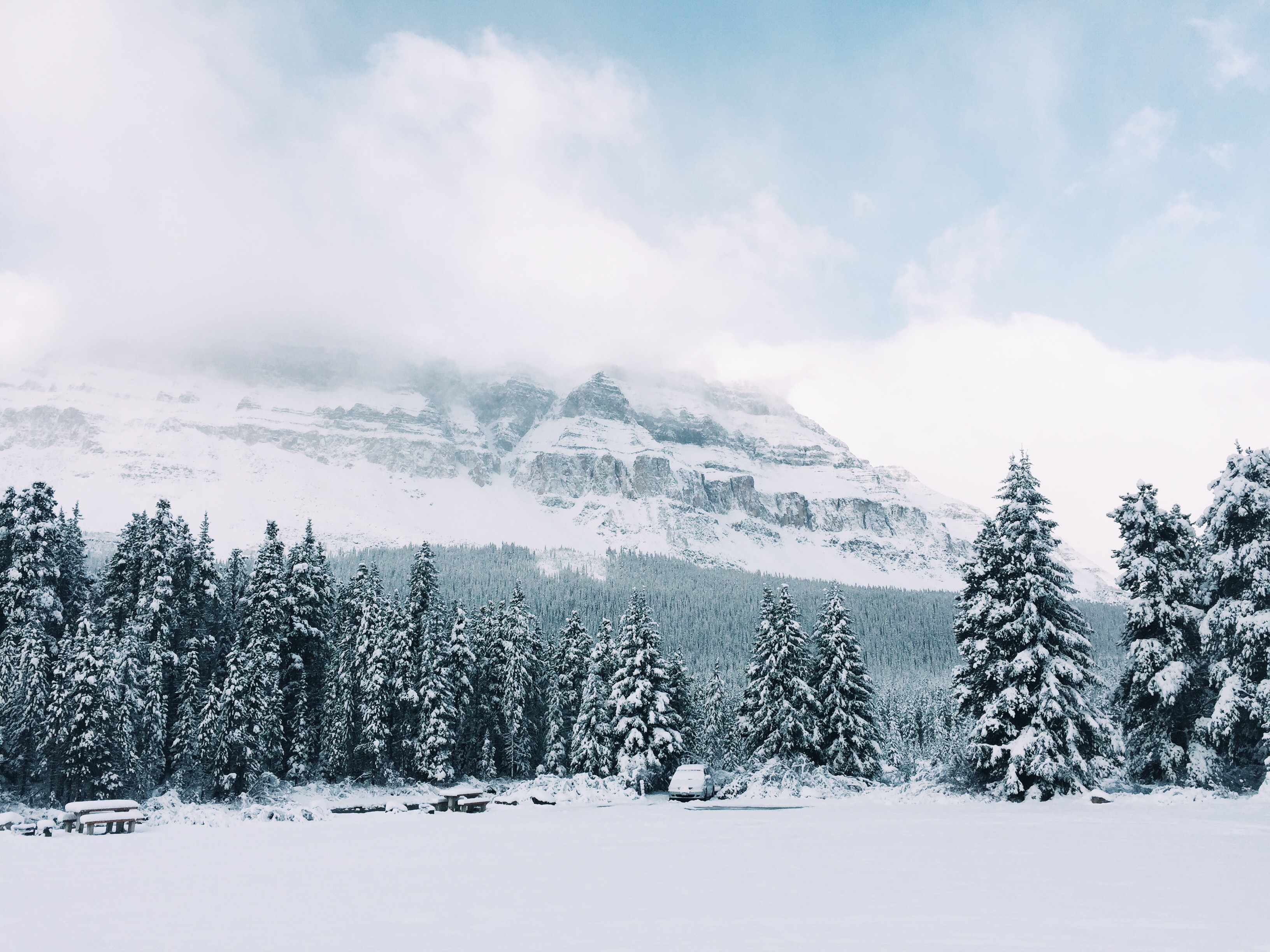 The river by our tent had flowed beautifully, not making too much noise - snow fell gracefully colouring the ground in a fresh blinding white. This was one of those moments where you want it to last forever - except, it was 0ºC, I wasn't in my sleeping bag anymore, I needed about 5 more layers of clothing, and a fresh cup of coffee to really enjoy it.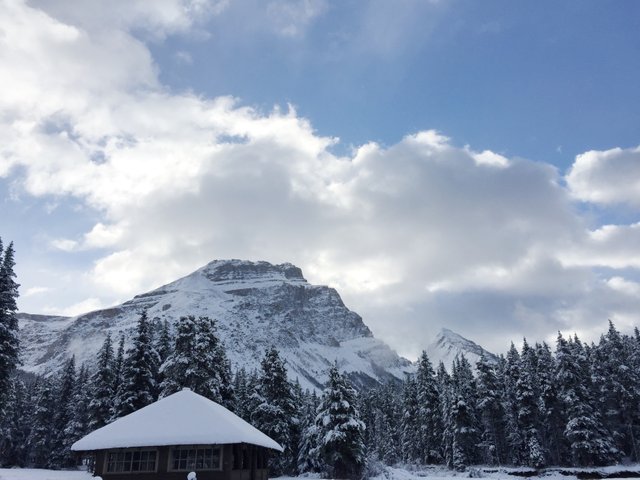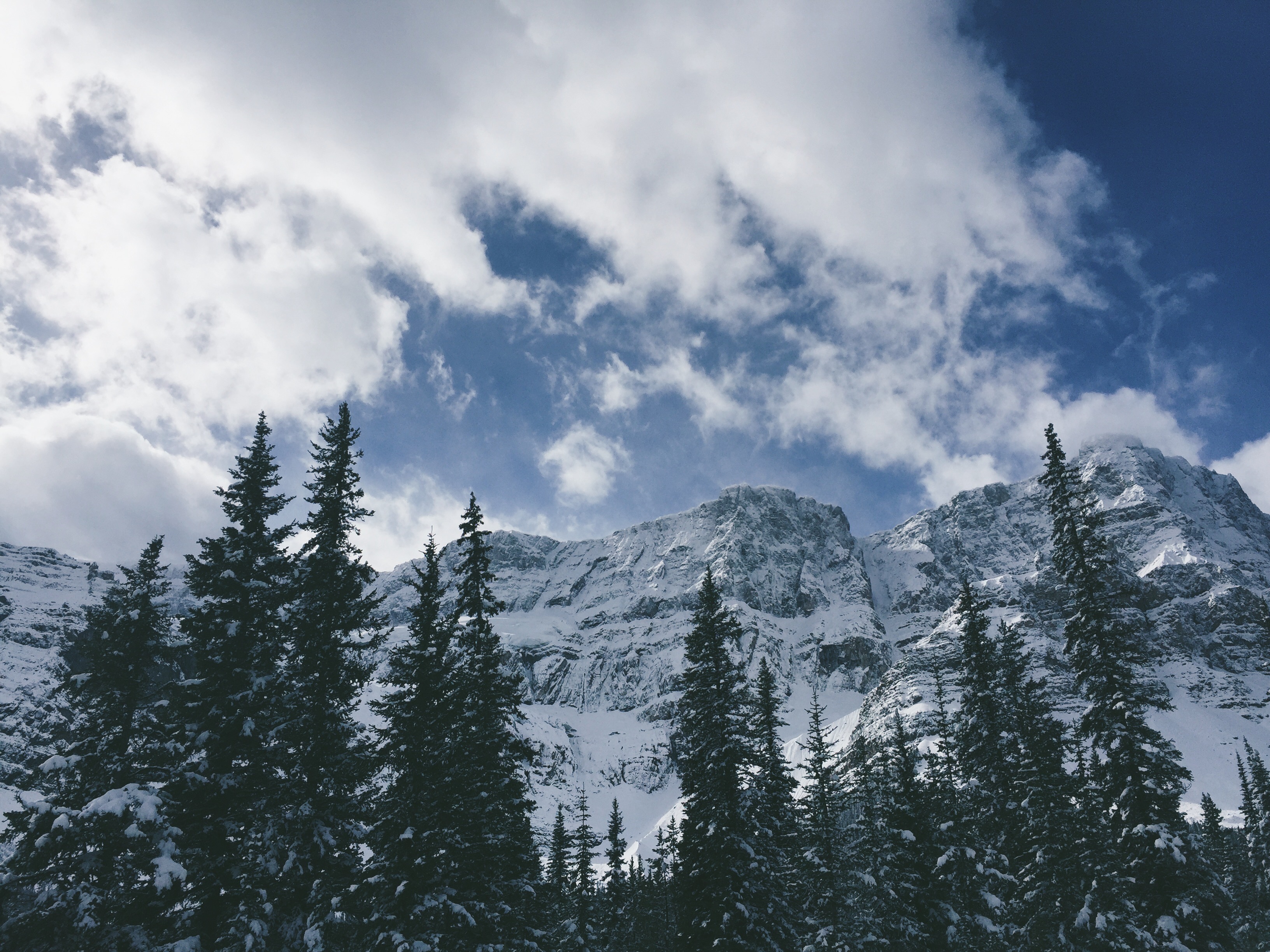 For our first full day of adventure, we popped over to Lake Louise and explored grounds of the Fairmont an iconic hotel in these parts. It was truly picturesque - this area made me want to be back here in the dead of winter when the lake was frozen over so we could go ice skating. Since our visit to this area, I'm often longingly staring at instagram photos this hotel posts.
Staring out at this lake is very peaceful, beautiful experience that is bucket list worthy - bring your coffee and just enjoy the view.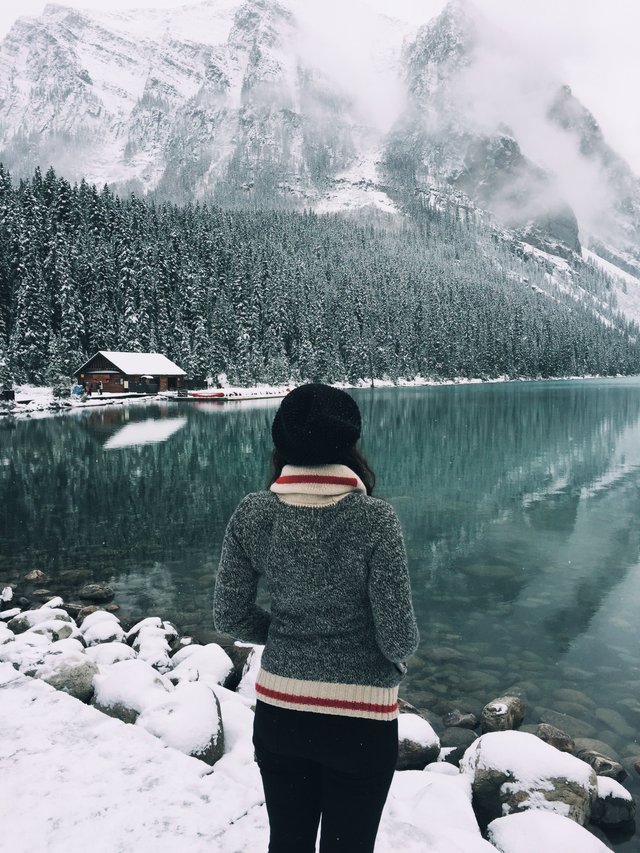 Did you notice that adorable cabin situated to the left of my wife in the image above? That cabin is actually used to rent out kayaks in the summer time. I'm sure that would be a fantastic experience in itself.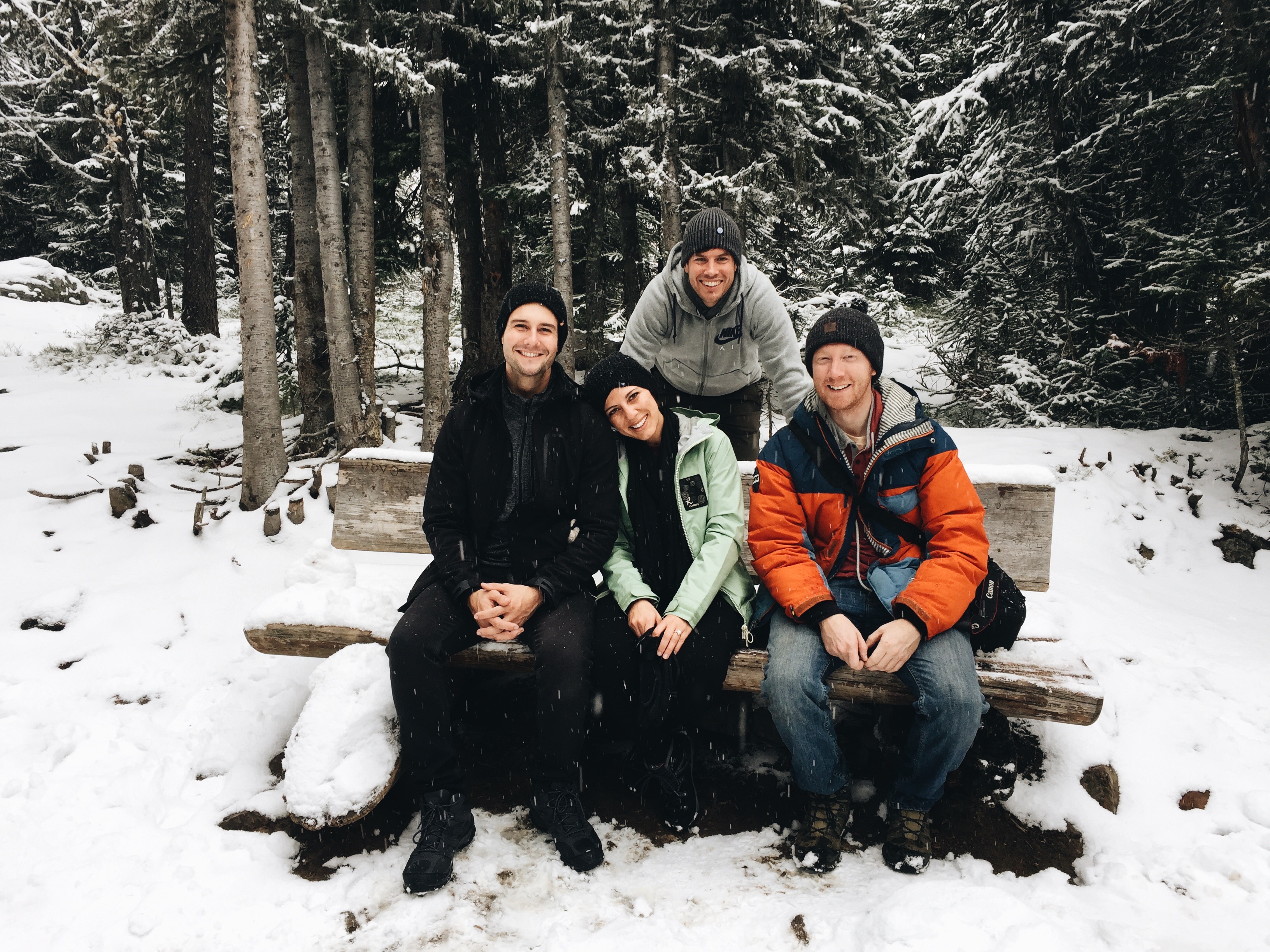 Not wanting to waste too much time, we set off to other sights in the area. Moraine Lake is just up the hill from Lake Louise that is definitely worth a visit. It offers some nice little trails around the area. Obviously there are bears in these woods so if you do venture here, make sure you're in a group and you use your head.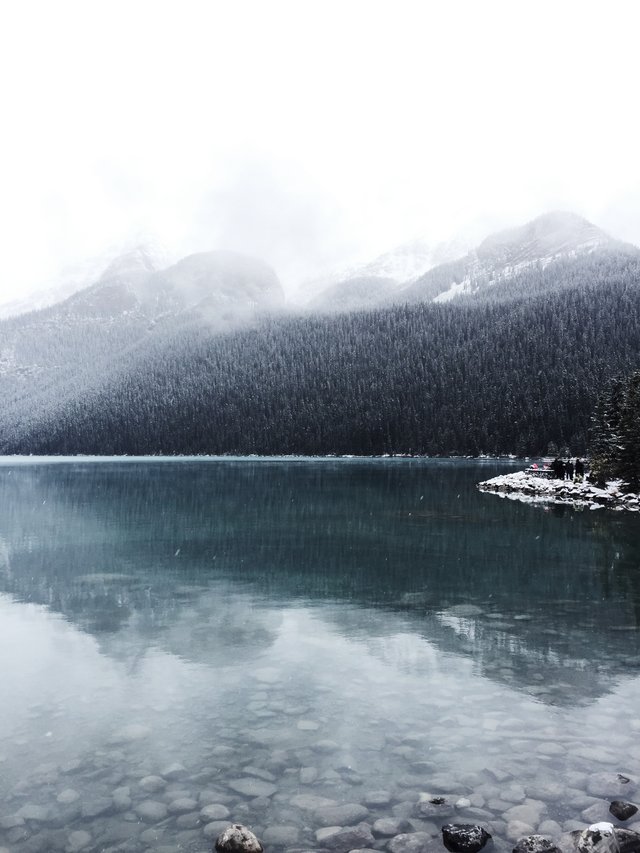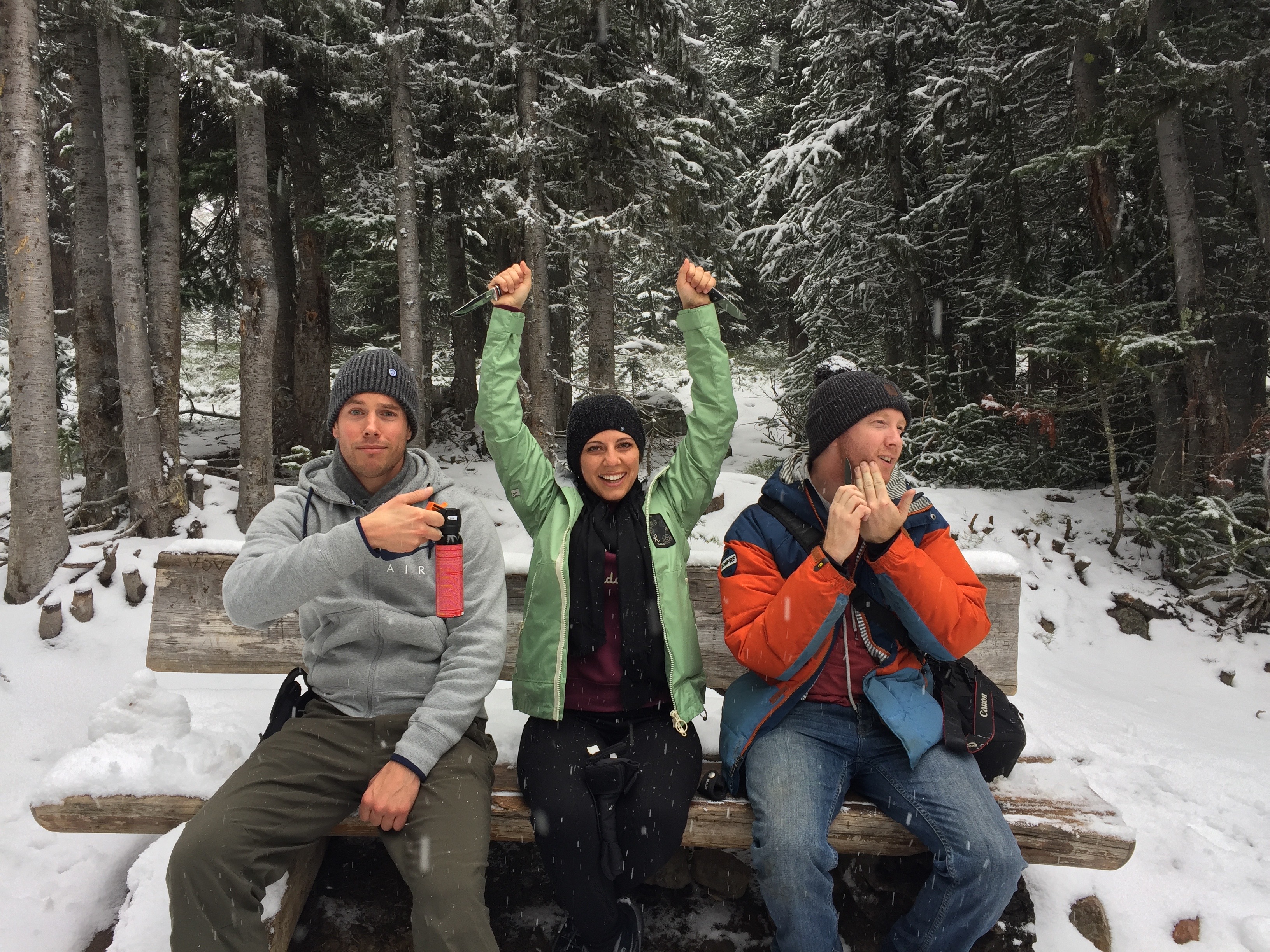 The next day we ventured off into the unknown, by unknown I mean the Ice Line Trail which we was relatively planned out. Or so we thought..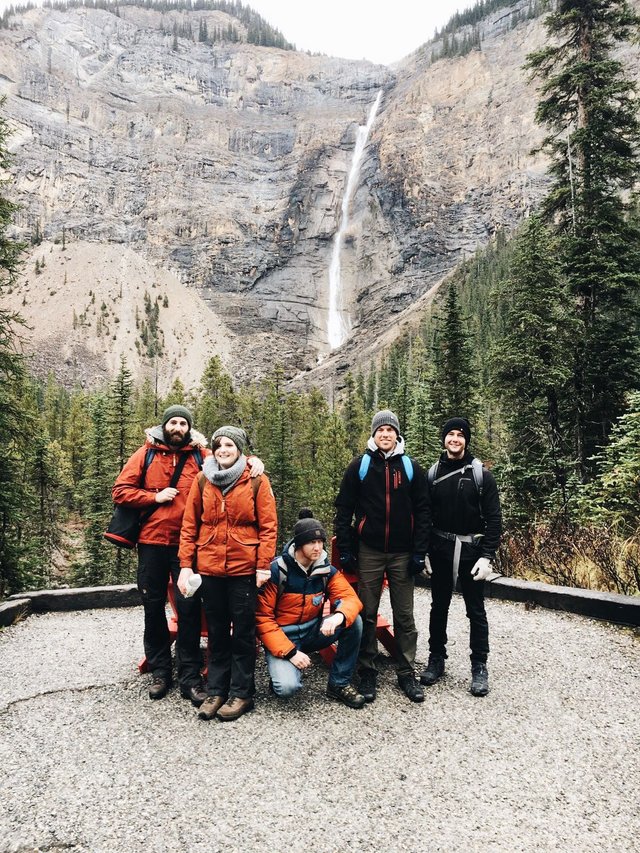 Pictured above is the the "Before" - there is no "After"; we're all still alive (spoiler), but we were ready to sleep for days at the end and couldn't care less about photo-logging at that point.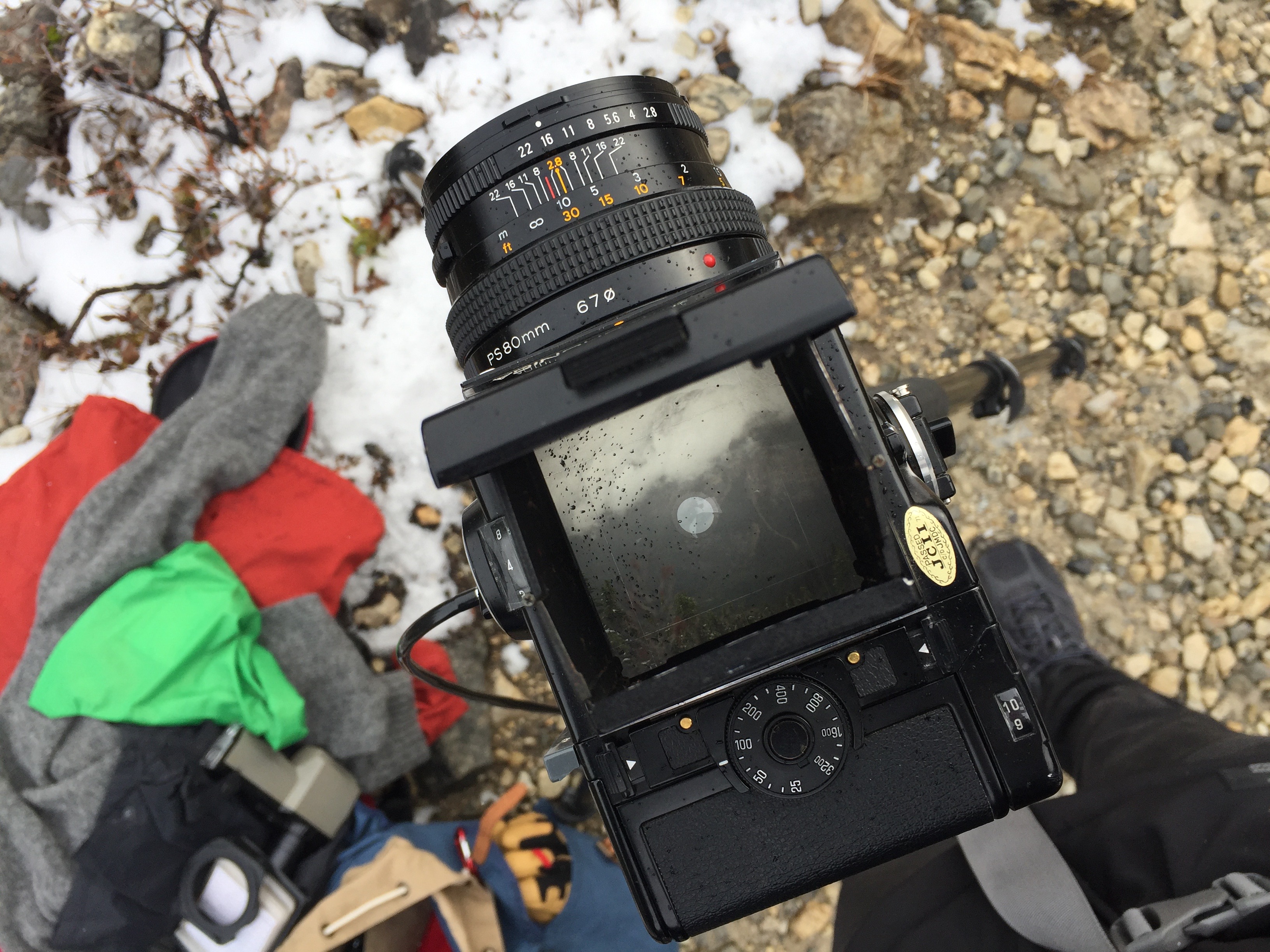 The start the hike was relatively easy. I recall all of us saying how we expected more difficultly. Along the hike it started to snow again (it was relatively bare at the base of the hike as you probably noticed from the picture). As we go on the snow thickened and thickened. By half way through the trail the snow got so thick and so dense that we lost the trail. Fortunately one of us had a compass (there was obviously no cell phone signal). We searched for 30-40 minutes trying to find the trail - it actually got to the point where we were all very concerned as the snow was only getting worse and so was the visibility. At that point we could have at least turned back as our tracks were fresh. We pressed on...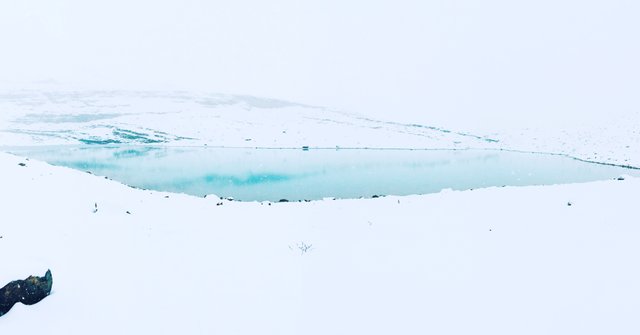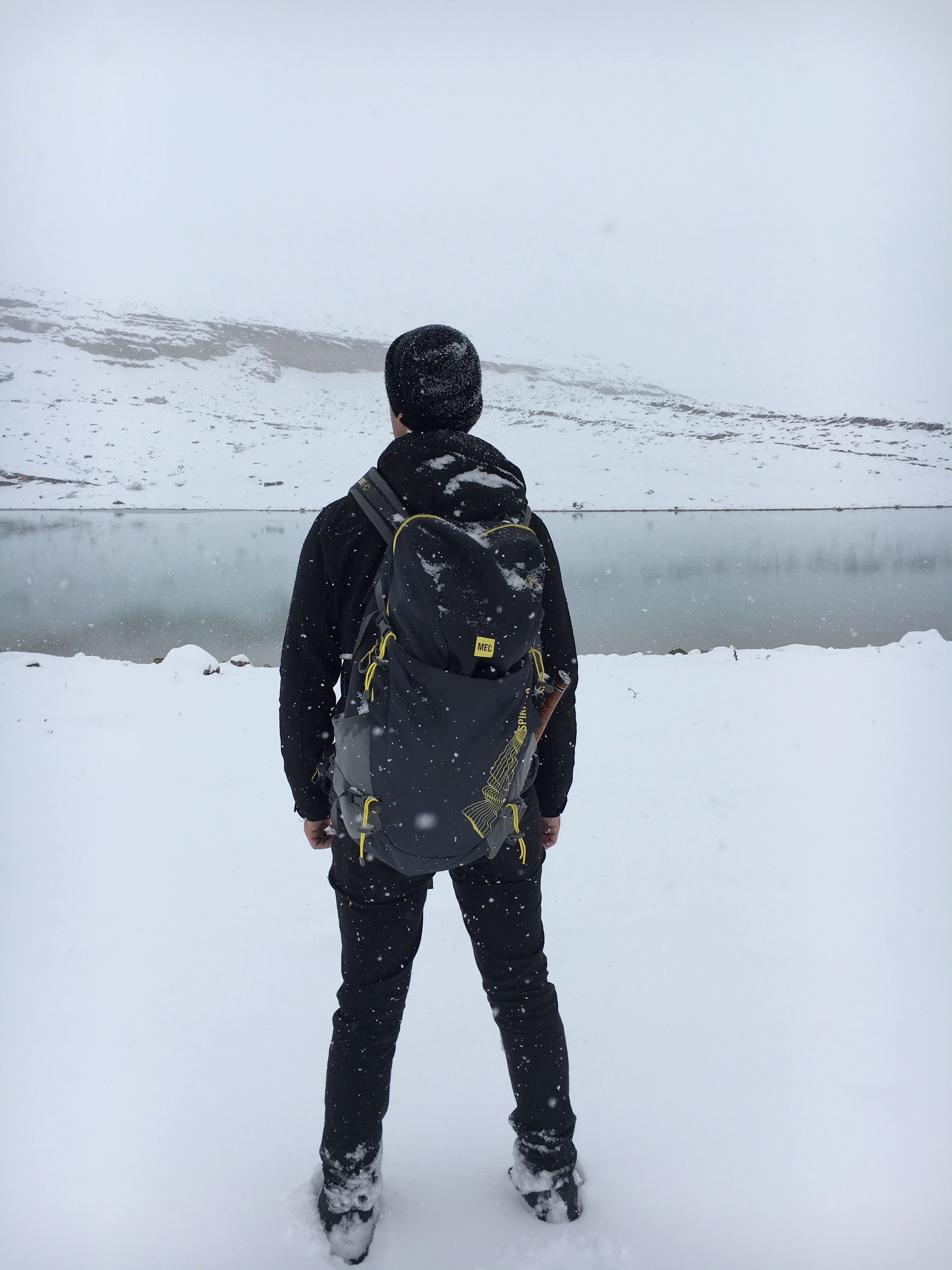 Alas, in the distance we saw some hikers headed our direction, they had done our route in reverse and were also concerned about the trail. We all passed along some encouraging words and proceeded to the actual trail. We stayed the course until we felt comfortable enough to stop for a solid lunch and rest our legs. By this point we had been hiking for 4-5 hours.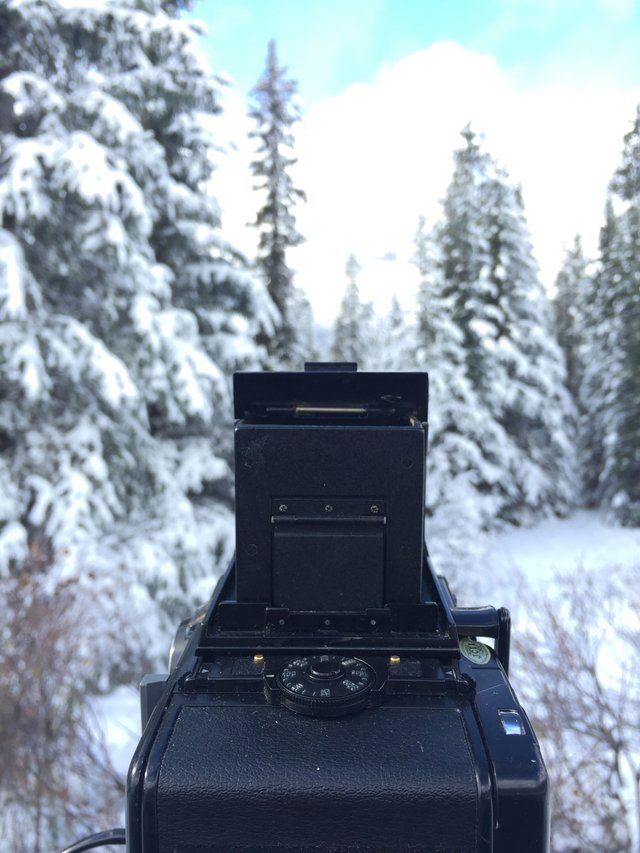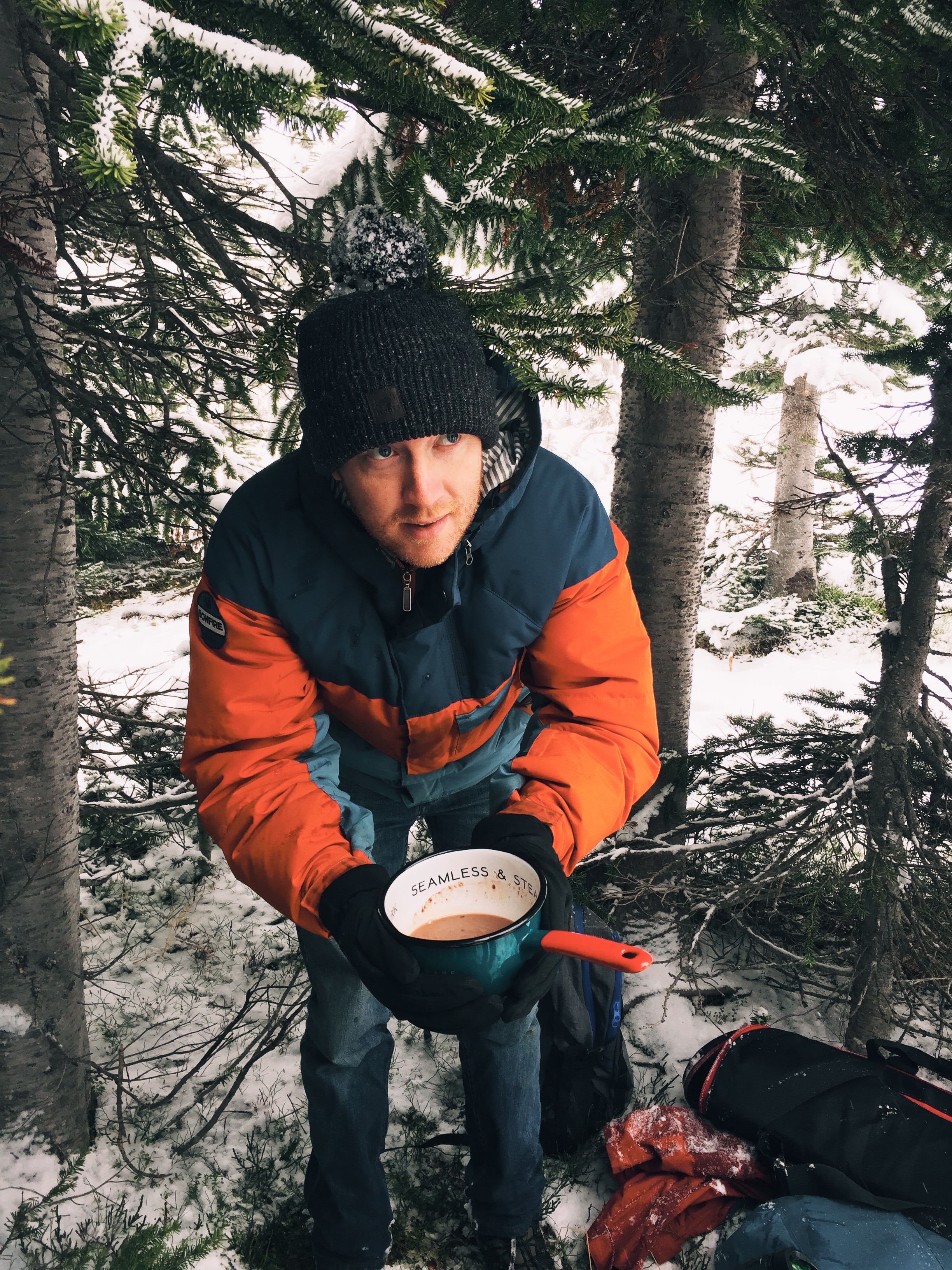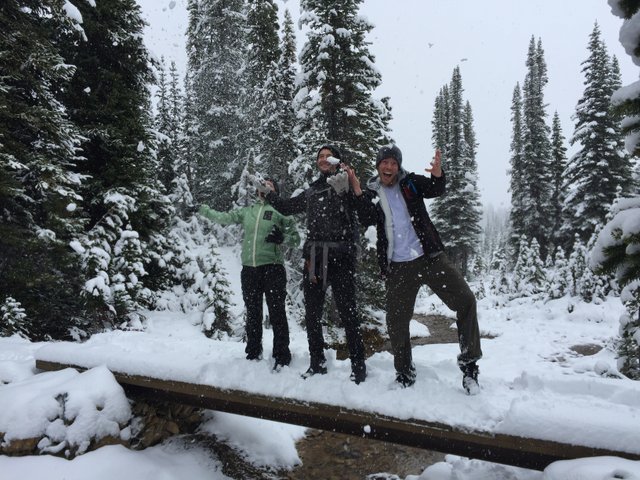 After our 'lunch' and warm up, we got back on the trail. We all thought we were mostly through the hike. Assuming there was only about 2 hours left we were all quite happy to have made it through the white out and on our way back down the mountain. Naturally we stopped for some scotch as well.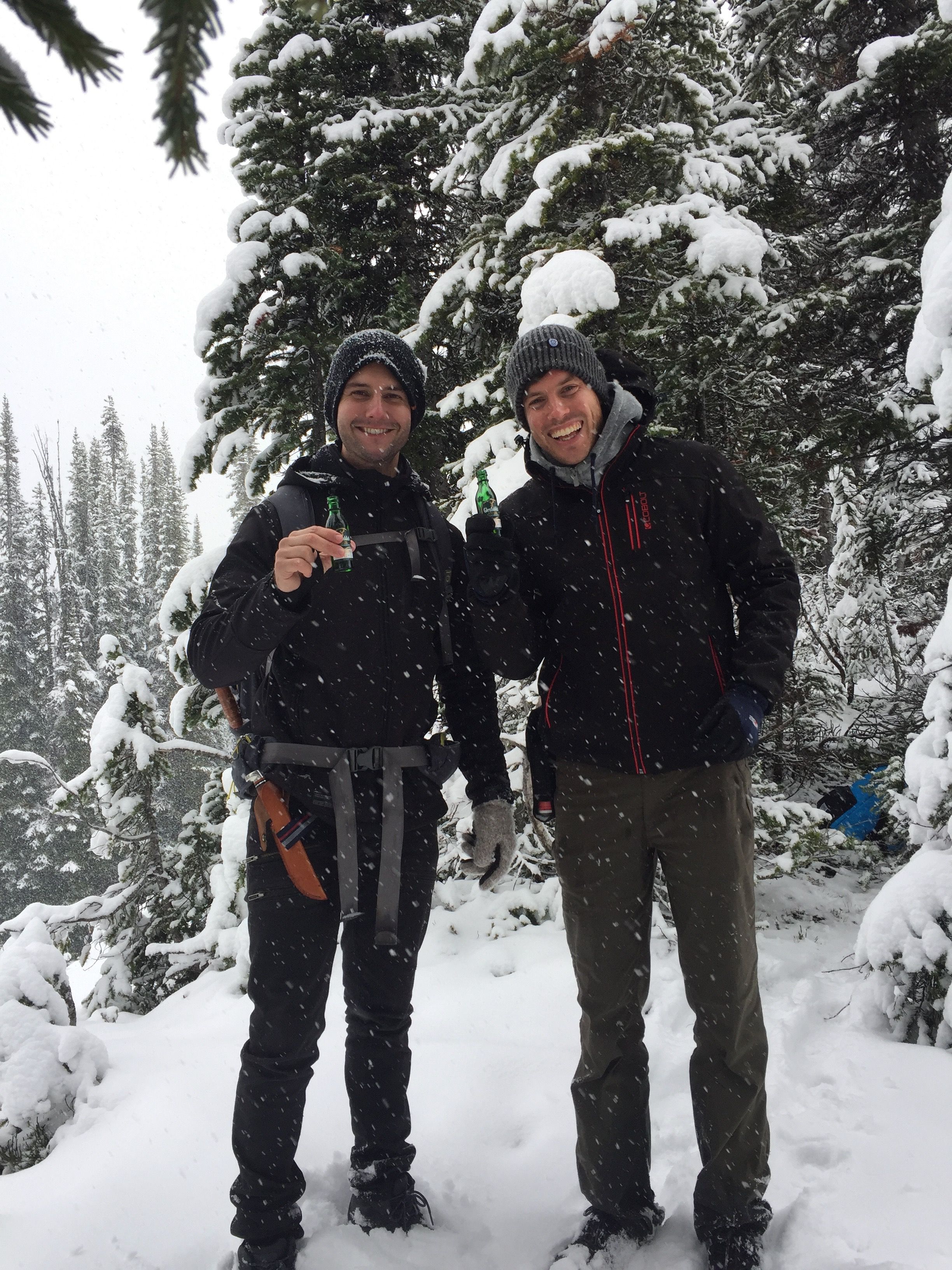 So this is where things just got depressing. The above photo was taken not much long after lunch, 10-20 minutes maximum, this next photo was taken another hour or two later: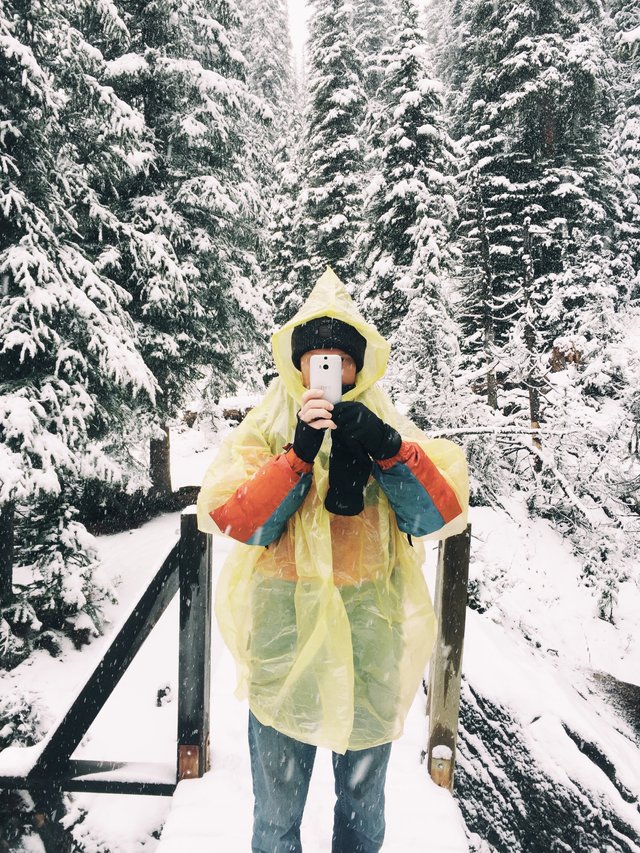 From this point, it took us another 2 hours to get down the mountain. Thats right.. basically by the time we got back to the car, it was dark. Which, for the record, is terrifying on the snowy mountain, when trails have been lost already at one point, the limits of any 'water resistant' clothes have been vastly surpassed, and now were all just cranky.
Once we got back to the camp site, my wife and I looked at each other and said 'screw it, were going into town for a hot meal'. Two of our friends joined us, the other couple braved the weather and made some food at the camp-site. We made the better choice in my opinion.
By the time we got back to the camp site, everything was warm. I actually had packed up our sleeping bags from our tent and brought them with us on the drive into town. So by the time we got back to the site after dinner, our blankets and sleeping bags were very toasty warm - sometimes I have great ideas like this.
The next day was our last in Alberta, we vertured off on a little road trip, stopped by some cute lakes, driving all the way up to Jasper just to turn around and go back to Calgary for our flight home. Here are some more shots from that last day, these were definitely some sights to see.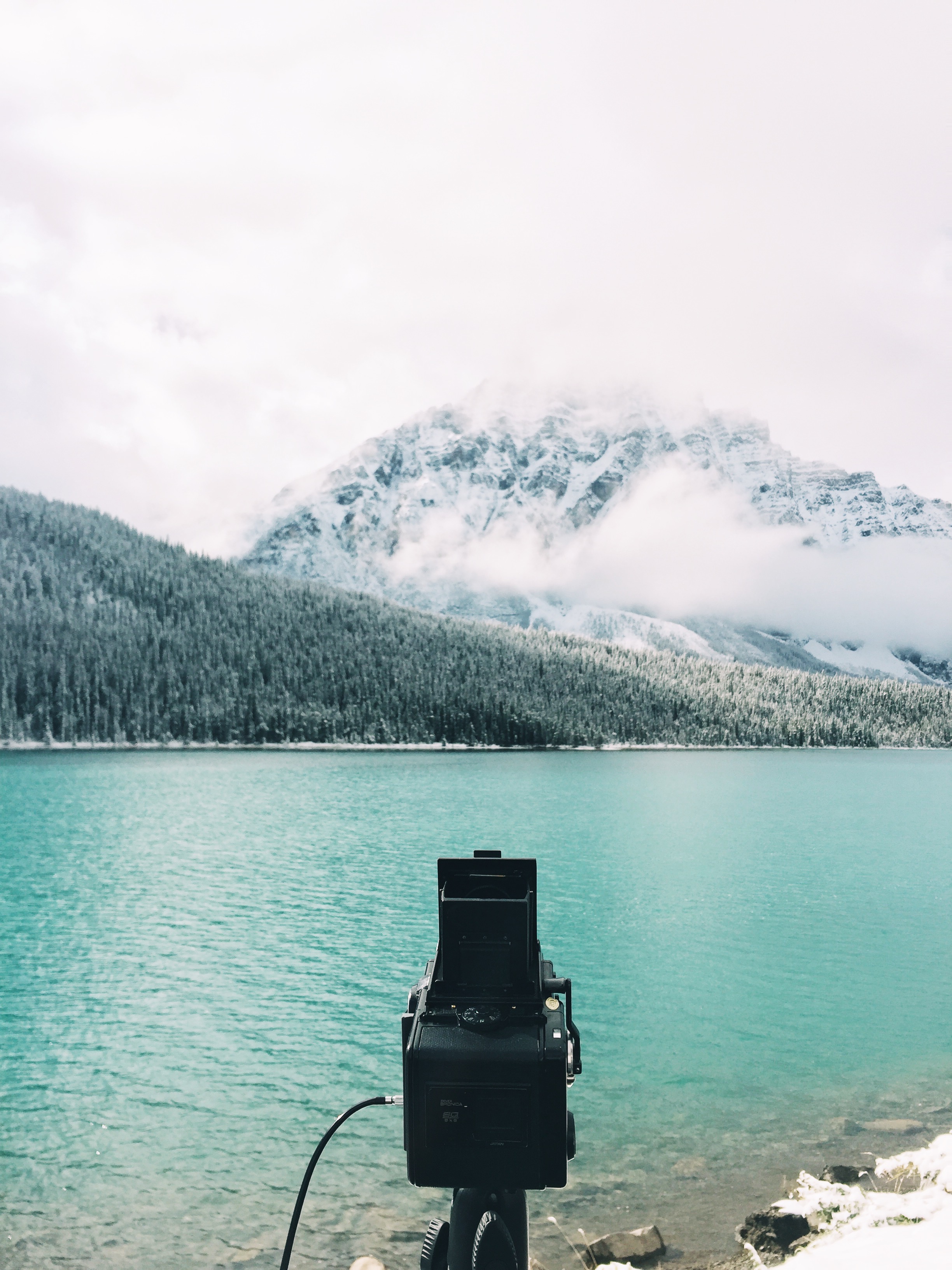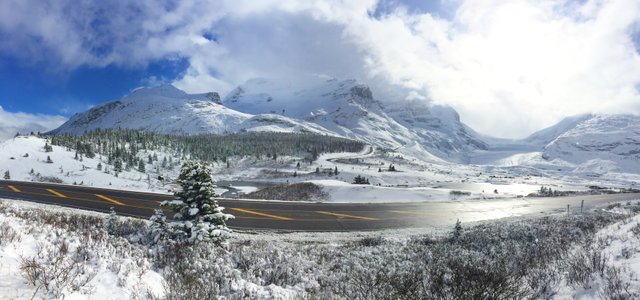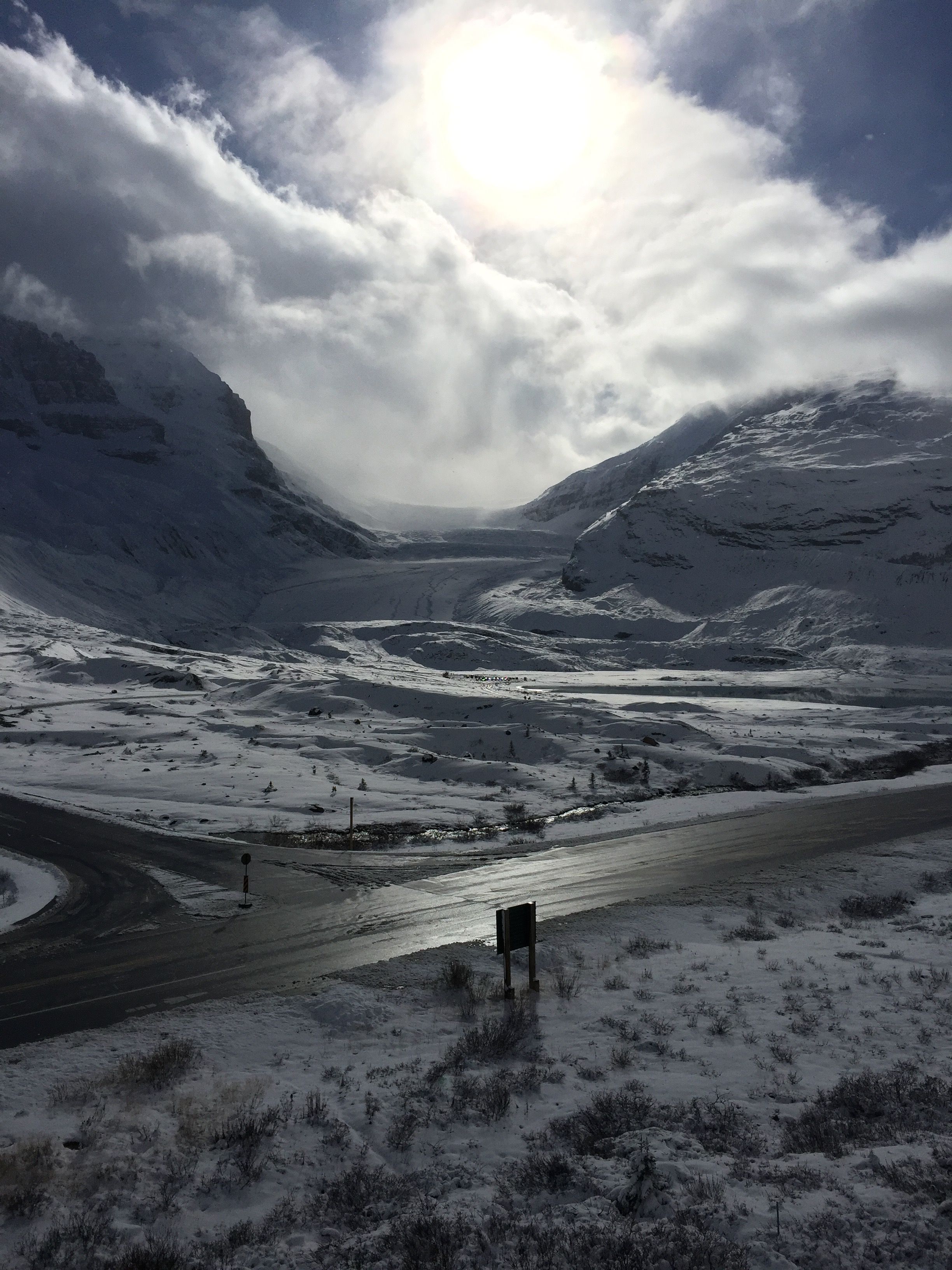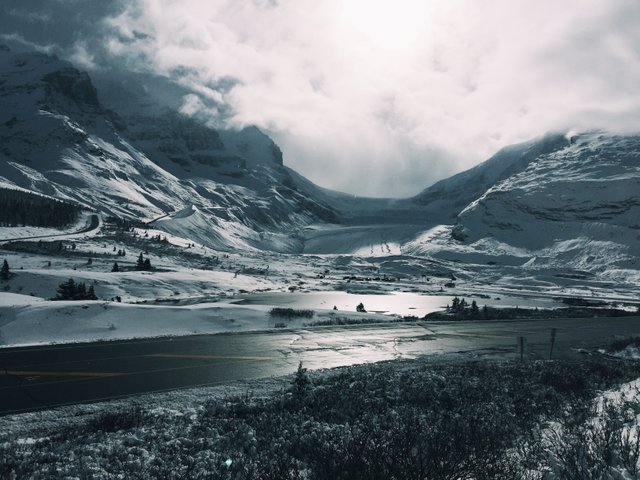 Before our Calgary stop, we popped by Lake Louise again for a nice high tea to treat ourselves. A fantastic end to an incredible journey. One, even though terrifying at times, was worth it and I would love to do it again.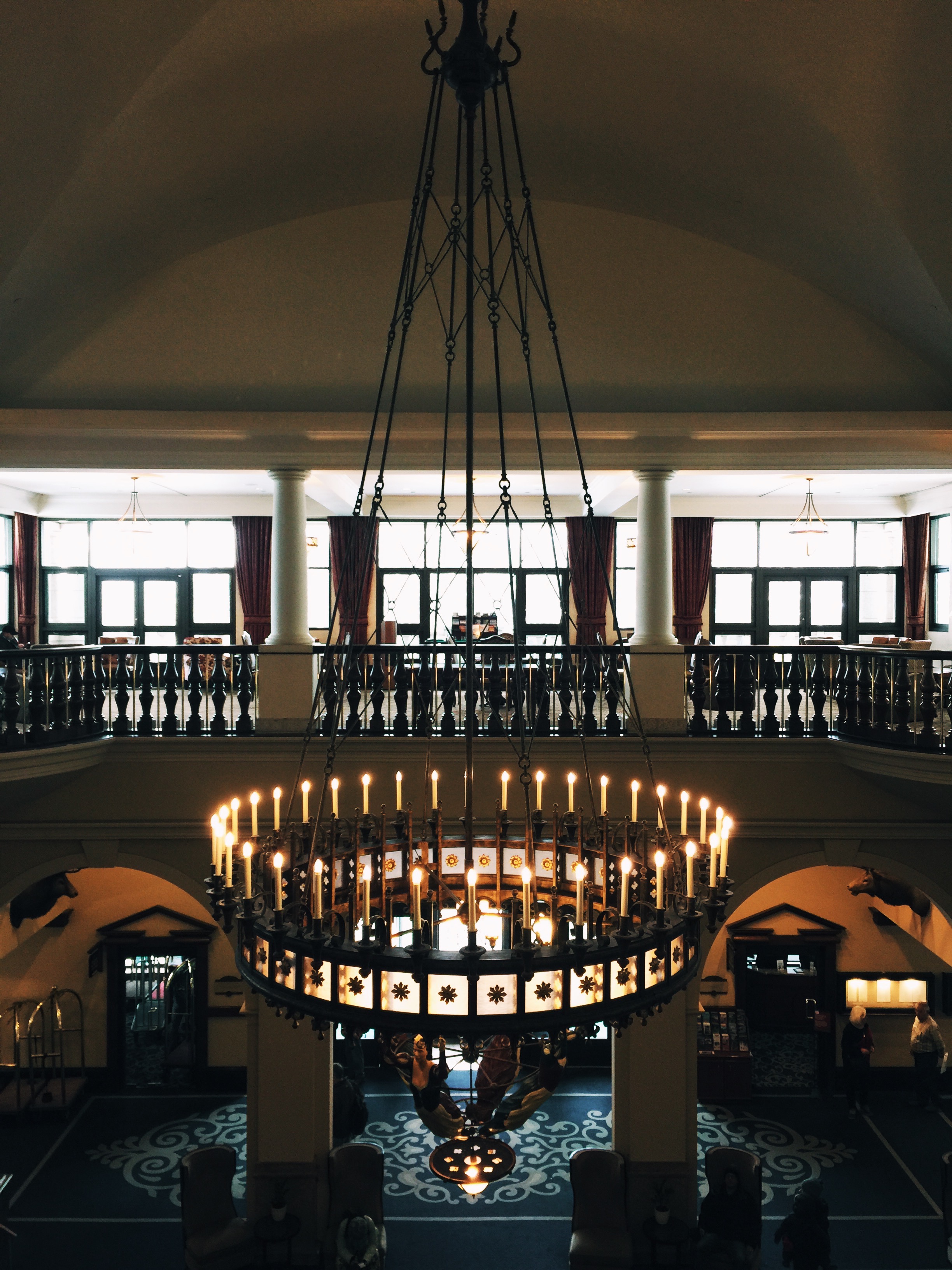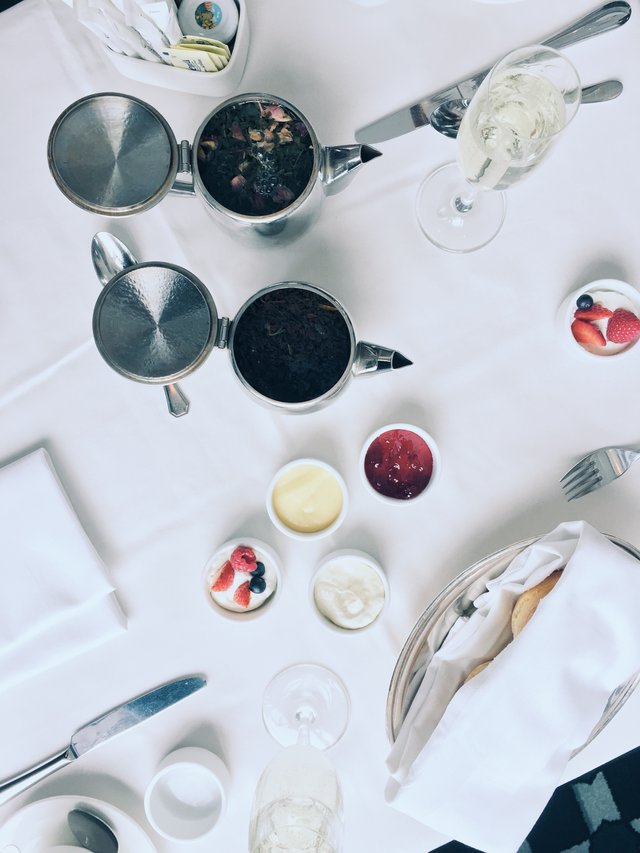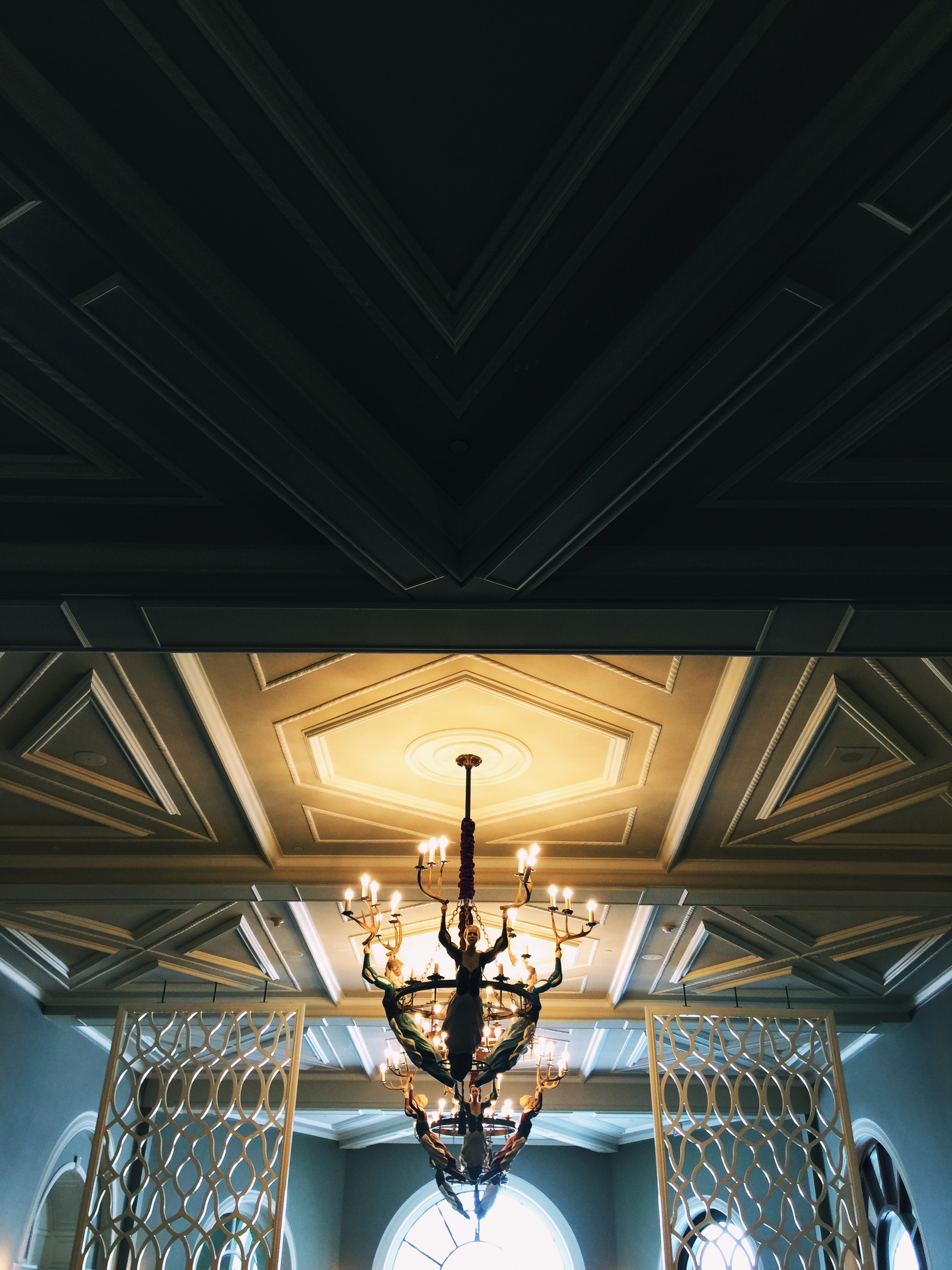 Thank you for reading everyone! I appreciate the upvote and any comments.
B